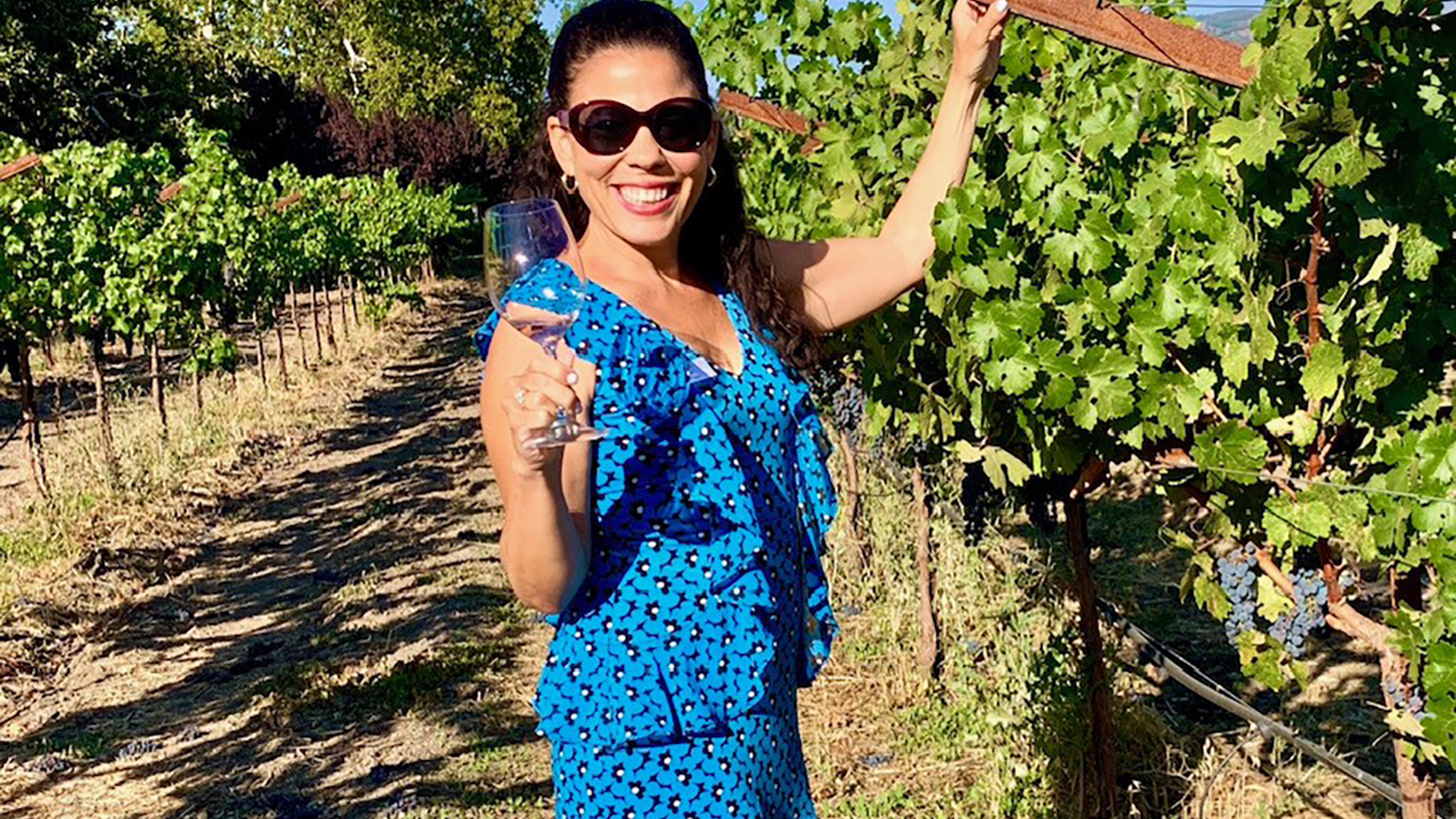 Petite Wine Traveler's Gastronomic Journey through Napa Valley
Use this route in the Trip Planner
View Map
Join me, Petite Wine Traveler, while I embark on an exciting and mouthwatering adventure through the breathtaking Napa Valley. These are my top picks for wineries that offer elevated food and wine pairing experiences, where you can savor world-class cuisine while indulging in exquisite wines. Let's dive into this delightful itinerary together!
Davies Vineyards
Stop by Davies Vineyards and prepare to be enchanted by their picturesque setting and delectable food options. Not only can you enjoy their exceptional wines, but they also offer a fantastic Wine & Caviar Brunch. Yes, I said Wine & Caviar! There isn't a better way to start your day than with a combination of bubbles and reds, with amazing caviar and brunch pairings. Guests enjoy an educational tasting of Schramsberg Vineyards sparkling wines and Davies Vineyards reds paired with Regiis Ova Caviar, tortilla Española, sautéed wild mushrooms, polenta cake, seared local tenderloin and a decadent cheesecake with lemon curd. These flavors will dance on your palate, creating a harmonious symphony of tastes. It's the perfect spot to sip, savor and soak in the beauty of Napa Valley.
Louis M. Martini Winery
Louis M. Martini is not just about extraordinary wines but also offers an exceptional food pairing experience that will leave you craving more. Make your way to their charming estate and embark on a culinary journey like no other. How about experiencing their Outdoor Cabana Tasting? You can reserve a private cabana for a truly elevated family-style experience. Taste four of their meticulously crafted wines, the pinnacle of their portfolio, Lot 1, as they're paired with a selection of Italian inspired delights prepared by their Estate Culinary Team. Each bite complements the wines, enhancing their complexities and creating a truly unforgettable tasting during this two-hour experience. Treat your taste buds to this elevated pairing and let your senses rejoice!
V. Sattui Winery
A visit to V. Sattui is an absolute must for food and wine enthusiasts. Step into their delightful world and indulge in a culinary extravaganza. Savor delights from their Artisan Deli, offering a tempting array of delectable provisions, including artisanal cheeses, freshly baked bread and mouthwatering charcuterie. Gather your favorite bites, grab a bottle of their exceptional wine (available only direct from the winery) and create your own picnic amidst the vineyards. Savor the flavors as you bask in the sun-kissed surroundings, cherishing every sip and every bite. V. Sattui Winery offers the perfect blend of outstanding wines and gourmet delights, making it an unforgettable destination for wine and food lovers alike. Make sure you save room for their house-made desserts such as tiramisu, crème brûlée, seasonal fruit tarts and their own Italian-style gelato and sorbetto.
VGS Chateau Potelle
Our final stop on this food and wine adventure takes us to VGS Chateau Potelle, where culinary pleasures await. For the pièce de résistance, this charming winery offers a Signature Wine & Food Tasting, which is a seated Private Tasting of six of their wines, expertly paired with exquisite food bites from the famed French restaurant La Toque. Looking for something a bit lighter? Opt for their new Wine & Cheese Pairing. Six signature VGS wines are thoughtfully paired with artisan cheeses, seasonal fruits, nuts and crackers, taking the typical cheese board to new levels. Featuring locally sourced ingredients that showcase the essence of Napa Valley's culinary scene, VGS Chateau Potelle creates a sublime food and wine experience that will leave you wanting more.
So, fellow wine and food lovers, get ready to embark on an unforgettable journey through Napa Valley where exceptional wines and gourmet delights await at every turn. Cheers to the perfect union of wine and food in Napa Valley!

Note: To ensure the best experience, it's always a good idea to check the wineries' websites or contact them in advance to confirm their availability, food options and any additional information you may need for your visit. Bon appétit and cheers to the delectable moments that await you in Napa Valley!
Itinerary Stops
See all of this itinerary's stops in the Trip Planner
---
View Map
In order to preserve the agricultural nature of Napa Valley and promote sustainable wine tourism, reservations are required at most Napa County wineries. Please call ahead to schedule an appointment.
Other Tasting Itineraries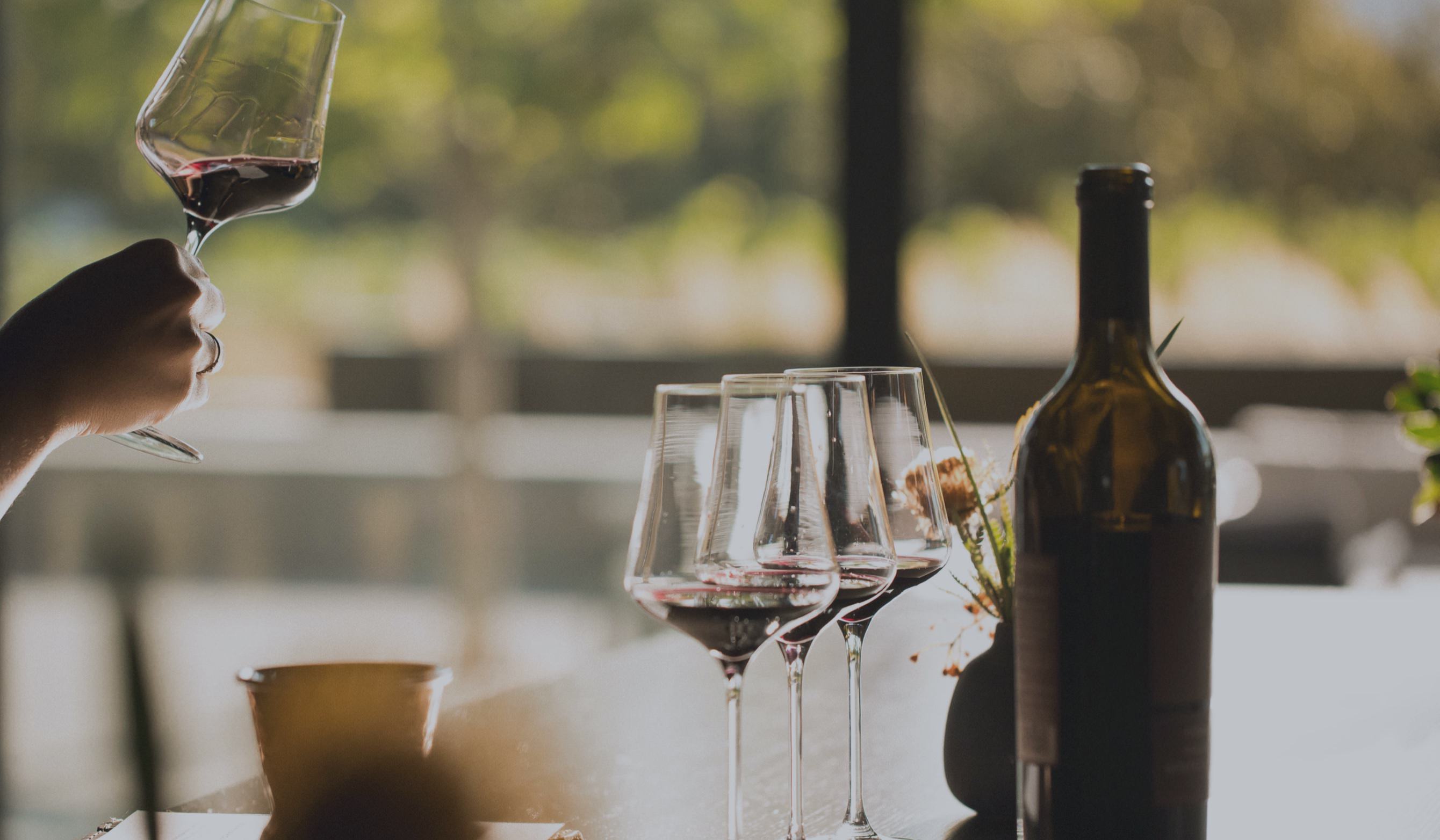 Visit
Make the most of your wine tasting experience in Napa Valley.
Plan