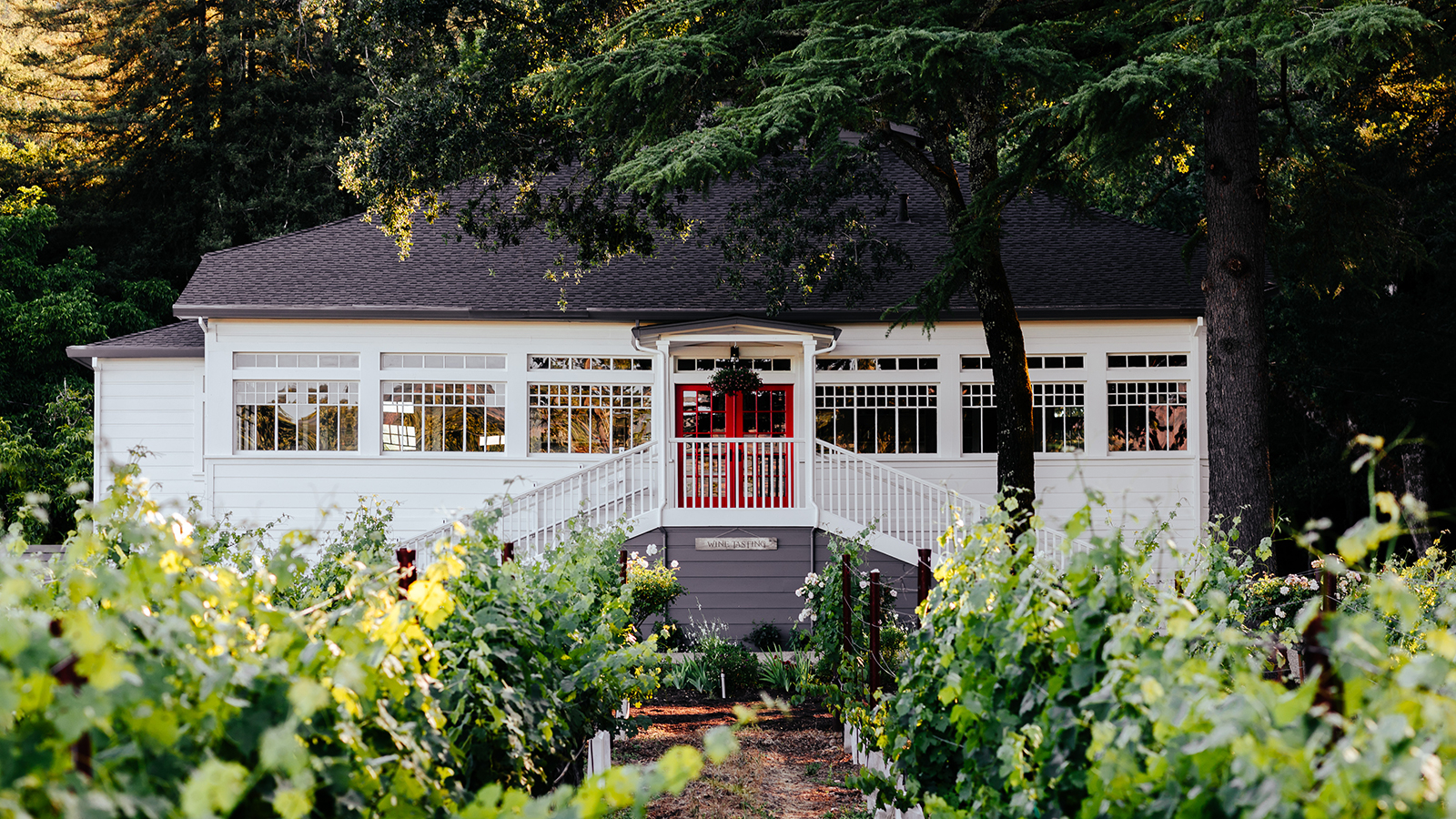 St. Helena's Past Made Present
Use this route in the Trip Planner
View Map
A prime example of a historic property that has been lovingly restored is AXR Napa Valley. The original home has become a modern farmhouse with a sun-filled porch and cheery white and red façade tucked into vineyards. Visitors are welcomed into a down-home, private tour of the property, catching some of the flamboyant past (brewery, restaurant, inn and saloon) and weather-permitting, a tasting in the majestic redwood grove before a seated tasting in the main house. Visitors can get a great understanding of the nuances of St. Helena nested AVA terroirs by tasting two single-vineyard Cabernet Sauvignons, one from the Mayacamas Mountains and the other from the Vaca Range.
William Cole Vineyards is one of the oldest stone wineries in Napa Valley, dating back to 1873 when the building was built. William and Jane Ballentine acquired the neglected property in 1999 and undertook an extensive renovation restoring what has now been designated as a National Historic Landmark. Guests enjoy a private tour of the stunning stone winery while meeting the generational Ballentine winemakers (the winery is named after its winemaker, William, and assistant winemaker, son Cole Ballentine). Seated tastings are offered in both the historic tasting room and outdoors on dappled-light terraces. Of special note is the Cuvée Claire Cabernet Sauvignon, an estate wine reflecting the St. Helena nested AVA terroir and its many possibilities.
Charles Krug, a pioneering winemaker among the first to realize Napa Valley's potential as a world-class wine region, founded his winery in 1861 (becoming the first bonded winery in Napa Valley), then opened Napa's first tasting room. In 1943, Cesare and Rosa Mondavi purchased the winery and vowed to continue Krug's legacy of visionary thinking and innovation. Guided first for 73 years by their son Peter Mondavi Sr., the estate remains in the hands of the family. Today, five generations later, the family legacy continues as stewards of this historic estate, with its Great Lawn and historical Carriage House. You can check out the Estate Tasting and Connoisseur Cabernet Tastings or slip into a seat for a glass of one of Krug's myriad wines while at the Cucina di Rosa for curated local cheese and charcuterie plates. For a truly immersive winetasting and evaluation experience, try the Blind Taste Like a Somm offering.
Chase Cellars, started in 1998, is located on the historic Hayne Vineyard, which was planted in 1903 to Zinfandel and is still home to these original plantings, as well as some younger Cabernet Sauvignon and Petite Sirah. The property was purchased in 1872 by businessman William Bowers Bourn (founder and visionary of the first winery-cooperative in Napa, Greystone Cellars, 1888) and his bride Sarah Chase Bourn and is still owned by the same family, six generations later. Katherine Hayne Simpson, the great-great-granddaughter of William and Sarah, is the steward of her family's land and owner of Chase Cellars. The Hayne Vineyard Zinfandel is unique unto itself with depth and richness that are derived from the 120-year-old vines in an alluvial fan at the foot of the Mayacamas. All visitors are hosted along the edge of the Hayne Vineyard and guided for a walk amongst the 120-year-old vines for an educational opportunity to step back in time, along with a walk into the modern Cabernet Sauvignon rows for a truly immersive vineyard tour.
Itinerary Stops
See all of this itinerary's stops in the Trip Planner
---
View Map
In order to preserve the agricultural nature of Napa Valley and promote sustainable wine tourism, reservations are required at most Napa County wineries. Please call ahead to schedule an appointment.
Other Tasting Itineraries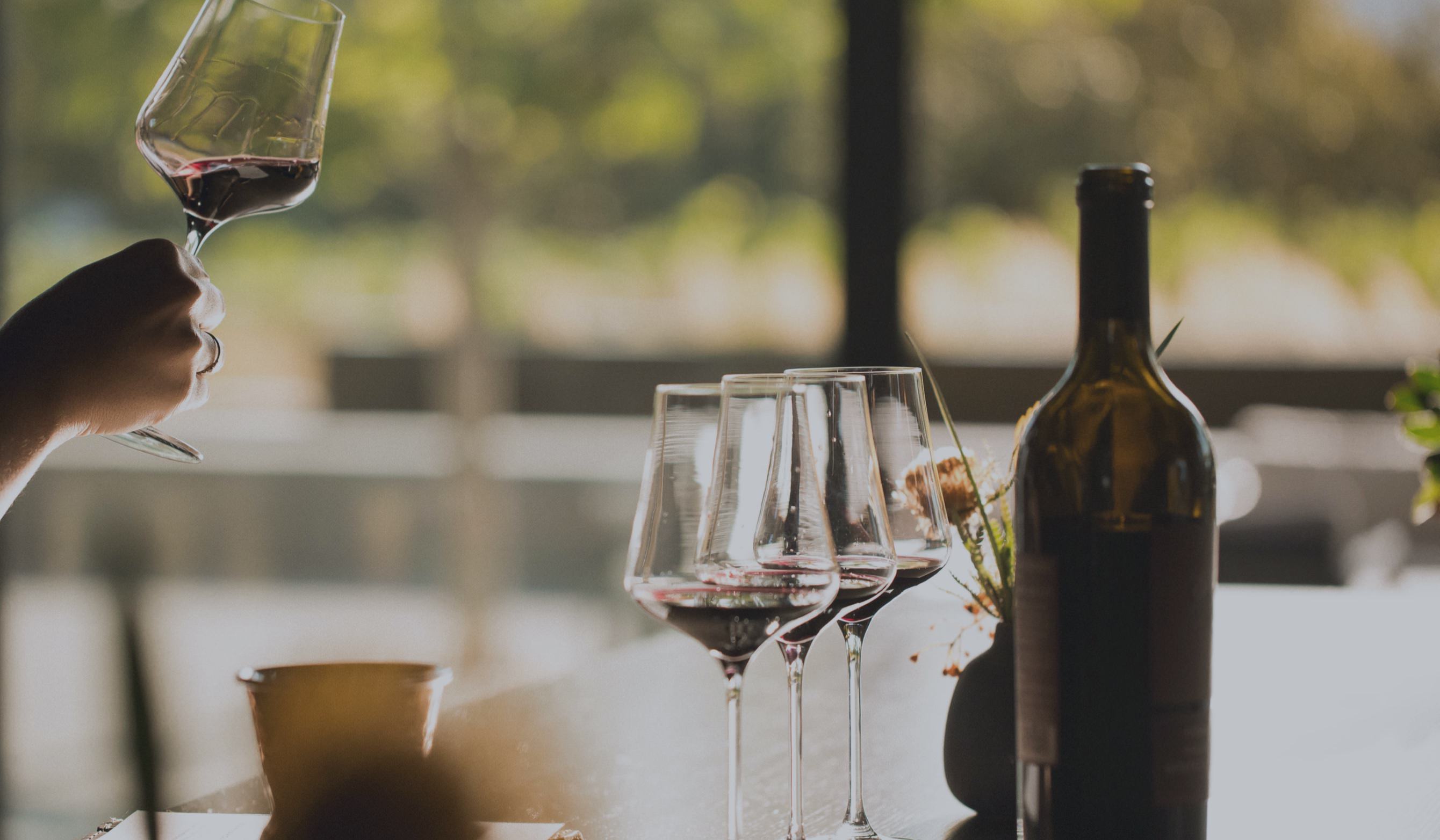 Visit
Make the most of your wine tasting experience in Napa Valley.
Plan