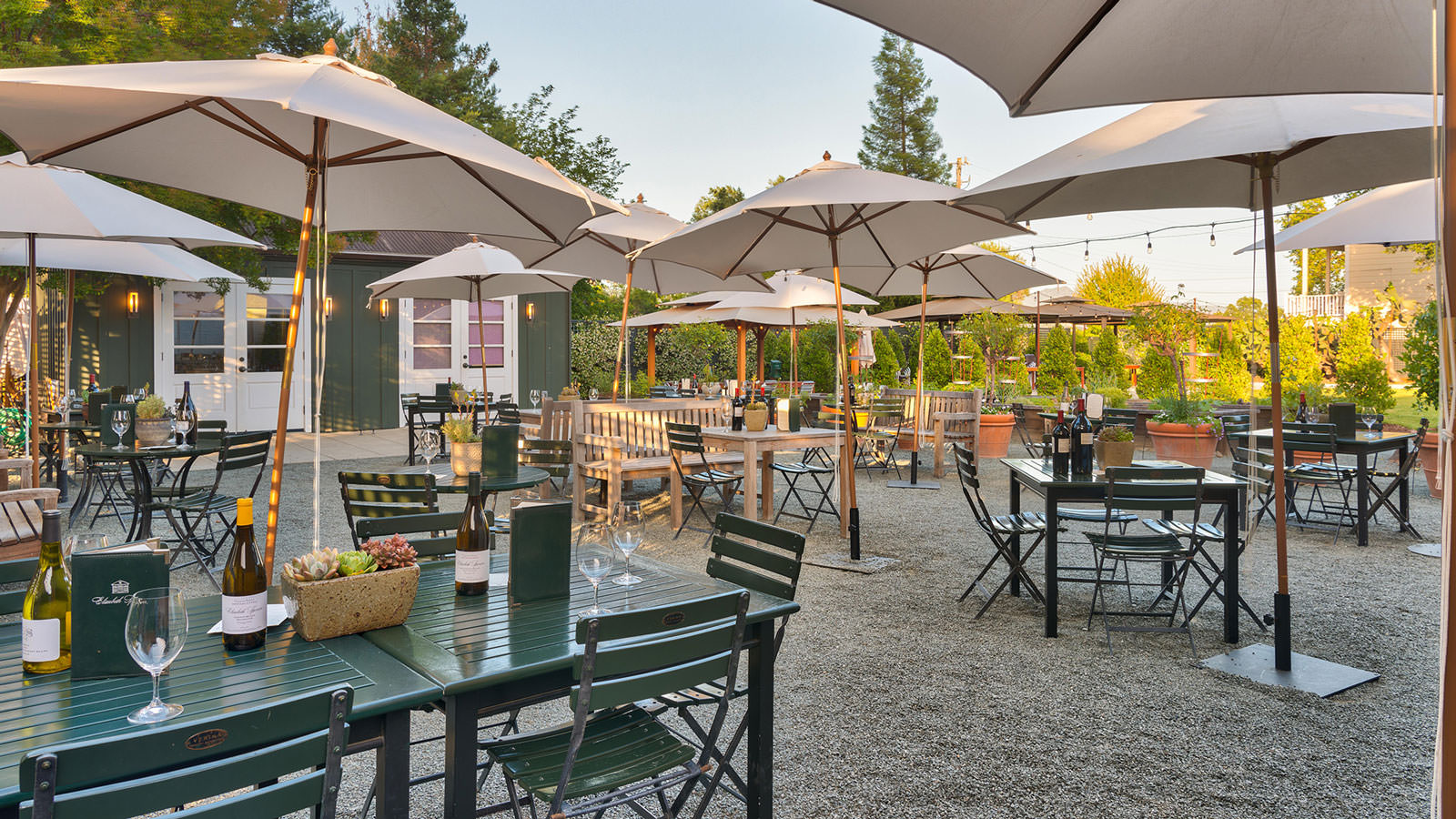 Use this route in the Trip Planner
View Map
In Napa Valley two main roads (and most tourists) run south and north: Highway 29 to the west, and Silverado Trail to the east. But you don't want to miss some of the special wineries on the valley's "crossroads" that connect these main thoroughfares.
Oakville
Start your morning with some of the best breakfast burritos in Napa Valley at LaLuna Market and Taquería, a family-owned institution for more than 40 years. You're likely to run into winemakers, vineyard teams and cellar workers either fueling up for the day or after a nighttime pick. If you're in the mood for something a bit lighter, stop at the iconic Oakville Grocery for pastries and coffee.
On Oakville Crossroad you'll discover B Cellars, an impressive winery with an interplay of tasting options, including the Chef's Garden Pairing and the Heritage Experience, a tasting of B Cellars wines made from Beckstoffer Heritage Vineyard sites paired with small plates.
Rutherford
In Rutherford, Round Pond Estate's Hands on Harvest offers the chance to experience the harvest process, from vineyard to crush pad. Discover the secrets of handcrafted winemaking with this fun, hands-on experience, including a complete winery tour, barrel tasting and intimate wine tasting paired with garden-inspired appetizers.
For the adventurous who would like to explore Napa Valley's less-traveled corners, venture forth to Nichelini Family Winery for a peaceful and rustic experience of "old" Napa Valley. This is the valley's oldest family-owned winery, which is quite an impressive stat considering 95% of wineries in the Napa Valley are family-owned. The drive is scenic and one you'll want to take your time with, meandering eight miles and 30 minutes up into the eastern hills.
Back on the valley floor, Elizabeth Spencer offers a serene courtyard for a seated tasting of limited, small production wines in a cottage and garden-like setting. Just across the street is the Rutherford Grill, a locals' favorite with a great corkage policy for those bottles you've collected along the way.
St. Helena
Pop into the town of St. Helena and Clif Family Winery, where you can not only have your pick of several wine and food tastings, but hopefully catch the Bruschetteria food truck outside on their patio. This is also the home to Velo Vino, where you can arrange for cycling excursions or rent a bike for your own adventures.
North of town and down a secluded country lane, find Ehlers Estate with an intimate, historic winery building and barn and a relaxed tasting area that looks out upon their vineyards. For early birds, their "Start Your Day" experience includes an informative walk-about, a stop in the barrel room for a barrel sample, and freshly baked croissants from Bouchon Bakery. If you're visiting in September, don't miss their annual Harvest Party. And with all sales supporting cardiovascular research, you'll feel great taking a few bottles to go.
For dinner, head to the Charter Oak, which opened its doors in early summer 2017. Created by Christopher Kostow and Nathaniel Dorn of the three-Michelin star The Restaurant at Meadowood, it is earthy, elemental and farm-to-table.
Itinerary Stops
See all of this itinerary's stops in the Trip Planner
---
View Map
In order to preserve the agricultural nature of Napa Valley and promote sustainable wine tourism, reservations are required at most Napa County wineries. Please call ahead to schedule an appointment.
Other Tasting Itineraries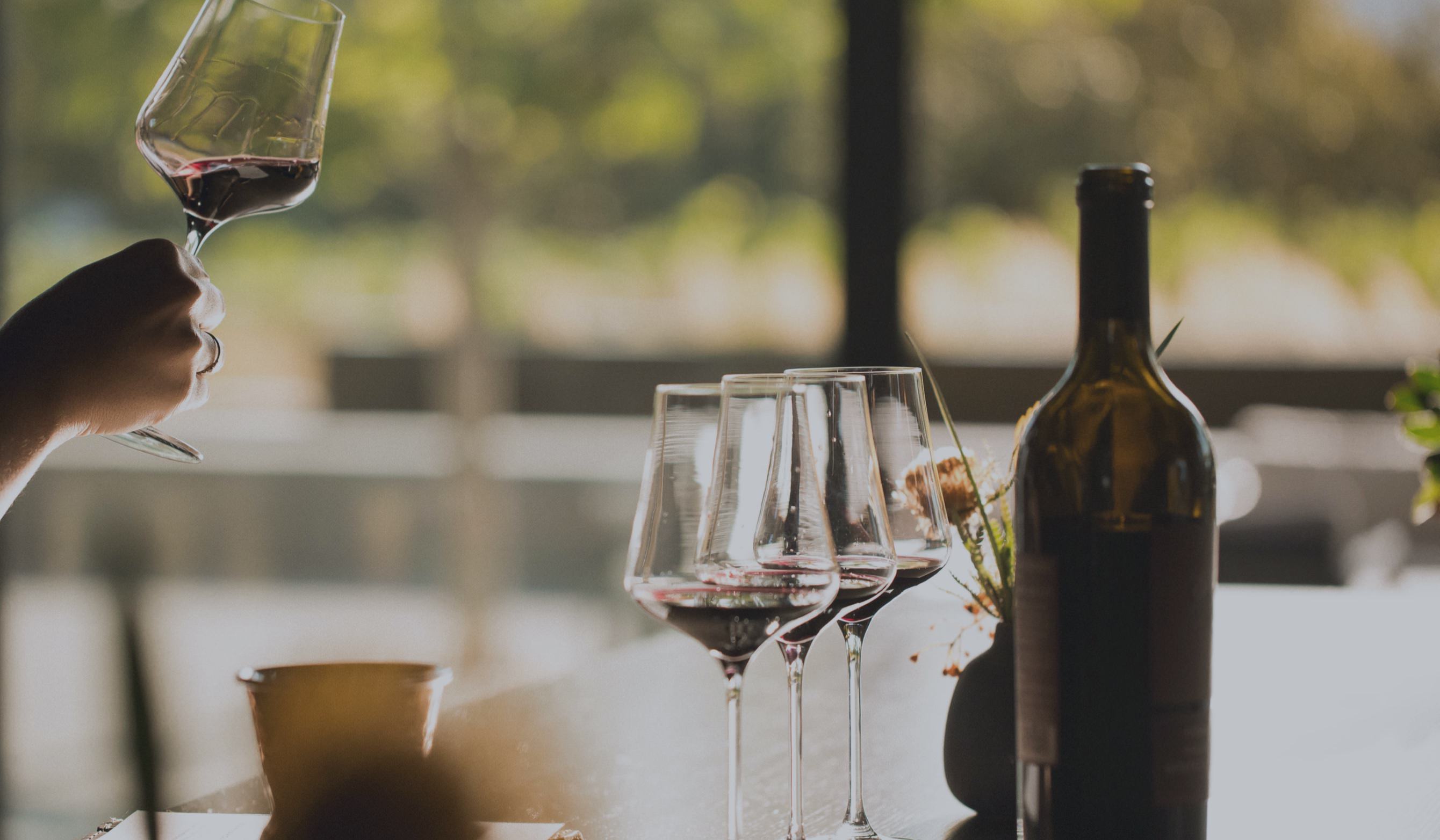 Visit
Make the most of your wine tasting experience in Napa Valley.
Plan