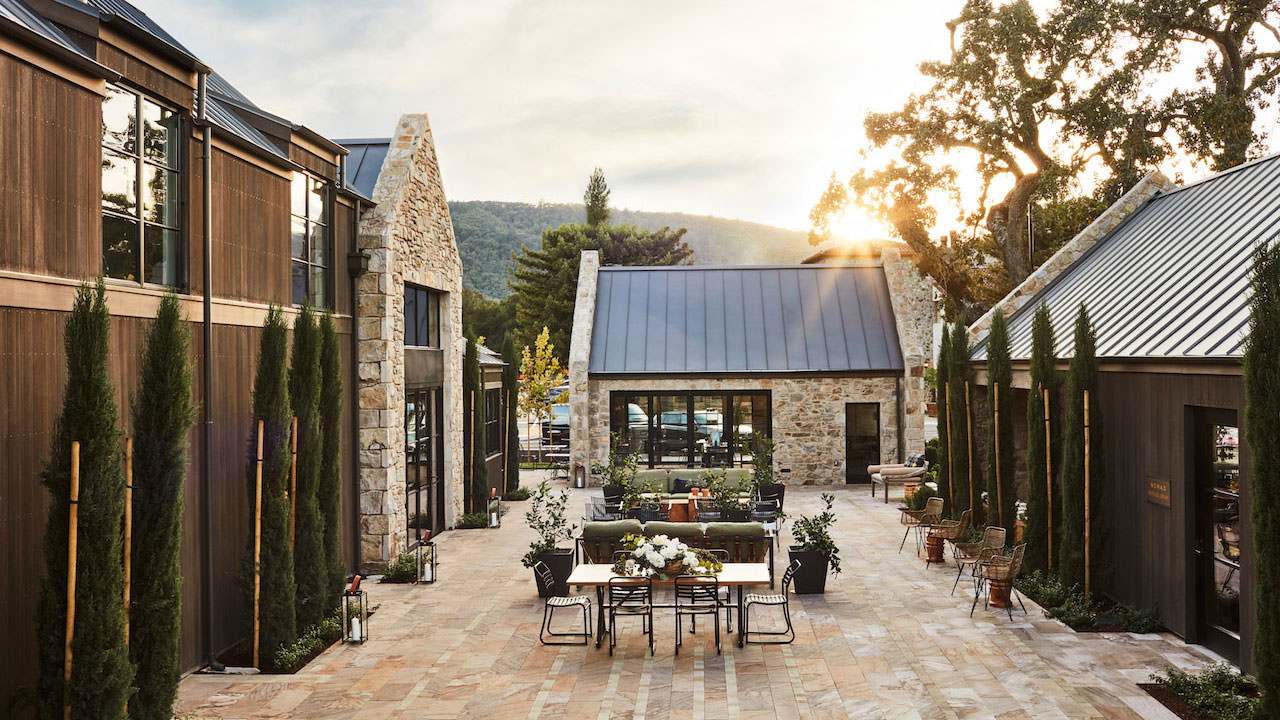 Use this route in the Trip Planner
View Map
Enjoy southern Napa Valley with a plethora of wine tasting, shopping, dining and strolling.
Napa
It's morning in Napa Valley and the Napa General Store is a local breakfast favorite offering fuel for a day of touring and tasting—check out their Napa Scramble or corn meal pancakes. You can sit outside and watch the meandering Napa River, then shop for local handcrafted goods before heading to the first winery of the day.
Within strolling distance are tasting rooms within the city of Napa, where the fruits of the vineyard are brought to town. Easily walk from Ackerman Family Vineyards' restored Victorian house to Vineyard 29's CRU @ The Annex, stopping by the artful RiverHouse by Bespoke Collection. Then you're near the Oxbow Market for lunch choices galore: Gott's Roadside, The Fatted Calf or The Restaurant at CIA Copia.
Coombsville
Enjoy the off-the-beaten-track winemaking that is taking place in Coombsville, the Napa Valley's most recent sub-appellation: visit Farella Vineyard, Italics Winegrowers or Covert Estate. All are well worth the short drive from downtown Napa.
Los Carneros
If you're headed back toward San Francisco, you can spend an afternoon in the undulating hills of the Los Carneros sub-appellation, where the San Pablo Bay's gentle marine influence helps create nurturing conditions for the growing of Pinot Noir and Chardonnay grapes.
Get a feel for this land and its virtues by visiting Artesa Vineyards & Winery, with inventive wine and food experiences and breathtaking views of both the vineyard and the bay. Or discover the "hidden" Napa Valley at Saintsbury, where tasting of their signature Pinot Noirs takes place in shaded English-style gardens nestled against their vineyards.
Yountville
If you're venturing north in valley on the Silverado Trail, stop in at Stag's Leap Wine Cellars' FAY Outlook & Visitor Center, where wine educators guide you through a guided tasting of revered estate Cabernet Sauvignons. Enjoy views of the gorgeous Stags Leap Palisades, part of the Vaca Mountains that shoulder the eastern ridge of Napa Valley.
Take Yountville Cross Road back to Highway 29, where you'll find the beautifully designed Stewart Cellars' tasting hall and outdoor patio. Stroll to Protéa, which combines fast-casual street food with seared and spicy flavors. Take out or head up to the rooftop to dine with grand views of the mountains surrounding Yountville including, if you can time it right, an amazing sunset.
Itinerary Stops
See all of this itinerary's stops in the Trip Planner
---
View Map
In order to preserve the agricultural nature of Napa Valley and promote sustainable wine tourism, reservations are required at most Napa County wineries. Please call ahead to schedule an appointment.
Other Tasting Itineraries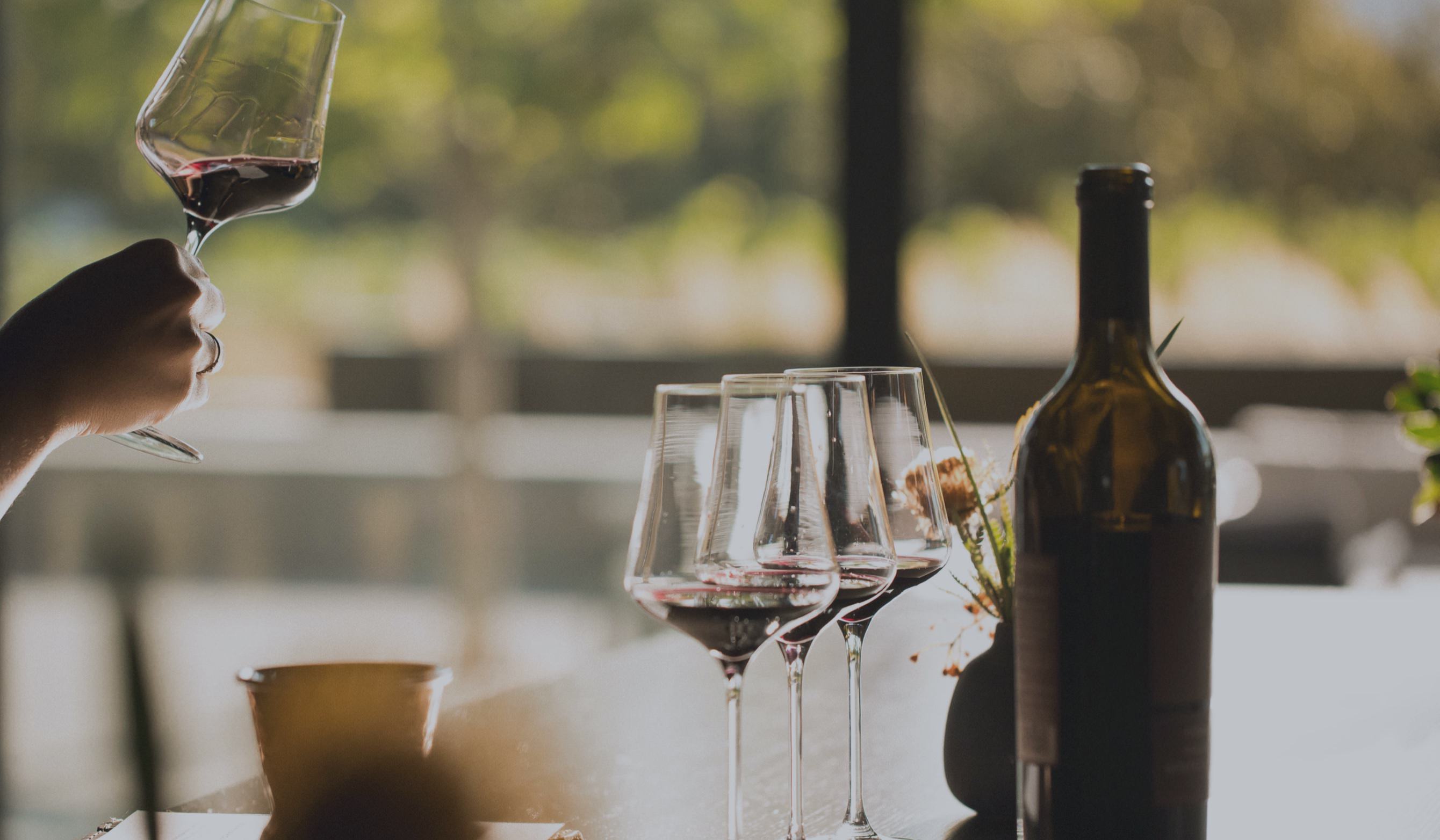 Visit
Make the most of your wine tasting experience in Napa Valley.
Plan