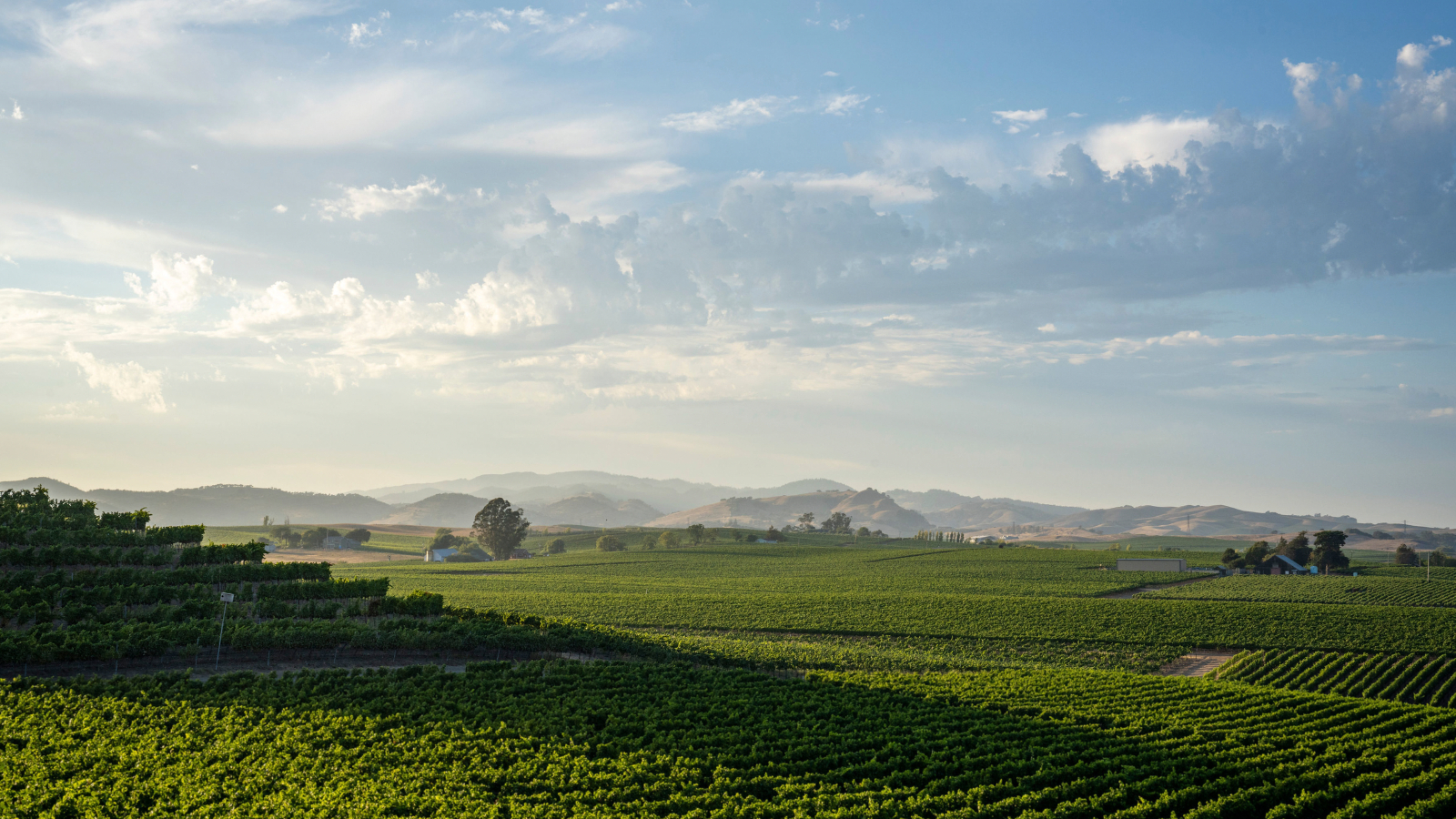 Cruising through Napa Valley's Los Carneros
Use this route in the Trip Planner
View Map
Los Carneros is a panorama of gently rolling hills that sit above the San Pablo Bay. Because of the cooling influences of the Bay and regular fog and ocean breezes, Los Carneros is widely considered to be "Napa's Burgundy," as Pinot Noir and Chardonnay thrive here. The vibe here is mellow with many small, family-owned wineries showcasing hands-on winemaking craftsmanship and visits scented with the sea.
Sleeping Giant

The "Sleeping Giant" is the section of mountain range of the Mayacamas Mountains that runs from the northern edge of Mount Veeder in Napa almost up to the Yountville Veterans Home. It becomes the focal point as the sun sets on the western hills.
Sleeping Giant winery is located in the heart of Los Carneros amidst pastoral hills. You'll learn about the five different planted Pinot Noir clones, integral to producing Pinots of depth, texture and character by winemaker/owner Chris Dearden. Visit the vines then walk through the crush pad and barrel cellar on the way to an understated tasting salon where you can learn about the eco-culture at the winery. An Artisan Cheese and Wine experience is also offered.
McKenzie-Mueller Vineyards & Winery
Tucked away in the enchanting hills of Los Carneros, you'll find McKenzie-Mueller Vineyards & Winery. Established in 1989 by husband-and-wife team Robert Mueller and Karen McKenzie, McKenzie-Mueller has continued to passionately produce small lots for over 25 years. This is a family owned and operated winery in which every drop of wine and every vine is tended to by those hopelessly in love with the winemaking craft.
Their Los Carneros vineyard is touched by the steady breezes that push through Los Carneros as the tides change, influencing the grapes that become their unfined wines. Tastings typically run about 90 minutes and showcase five different wines, sometimes with a special wine from their extensive library list. McKenzie-Mueller produces all five of the major classic red wine varieties as single varieties, as well has Chardonnay and Pinot Noir. Hosts for the tastings are always someone heavily involved in grapegrowing and winemaking, making visits to McKenzie-Mueller particularly personal.
Cuvaison
At Cuvaison, both the beauty and the bounty of this unique grapegrowing region are bestowed upon the visitor. The Tasting Salon is located in the middle of their 400-acre estate nestled amid undulating hills and acres of grapevines—the result of which is like being on a secluded island in the middle of vineyards and surrounded by vast mountain views.
In addition to its renowned Chardonnays and Pinot Noirs, this small, family-owned winery also makes Sauvignon Blanc, Merlot, Syrah, a méthode Champenoise sparkling wine and a dazzling Pinot Noir Rosé from estate grapes. Whether guests wish to explore the property with a Vineyard Hike and Tasting or choose to relax on the tranquil terrace and savor an Estate Tasting or the Cuvaison & Caviar Tasting, every experience is intimate, unhurried and rooted in the beauty of the estate.
Hudson
Situated deep in the heart of the rolling hills of Los Carneros, the family owned and operated Hudson property is a total of 2000 acres, of which 200 are planted to 11 different varietals. Visitors can expect a walking tour of the ranch followed by a private seated tasting with views of the succulent garden. Summer visitors can expect a stroll through Hudson's home garden where produce grows abundant and is often shared at Hudson Greens & Goods at Oxbow Public Market in Napa. Guests learn about the rich history of Hudson while tasting estate red and white wines as well as a sample of their estate olive oil.
A unique visitor experience at Hudson is the ability to add on a hike or a picnic to any tasting experience. A three-mile hiking trail winds through pastures and climbs to the top of Milliken Peak where the views are spectacular. On a clear day, you can sometimes spot San Francisco across the San Pablo Bay. It is a true hike rather than a walk, and most guests complete it in 75-90 minutes. A picnic area overlooks Spring Lake and though food is not available for purchase, guests are welcome to bring a lunch and enjoy bottle service before or after their tasting.
Itinerary Stops
See all of this itinerary's stops in the Trip Planner
---
View Map
In order to preserve the agricultural nature of Napa Valley and promote sustainable wine tourism, reservations are required at most Napa County wineries. Please call ahead to schedule an appointment.
Other Tasting Itineraries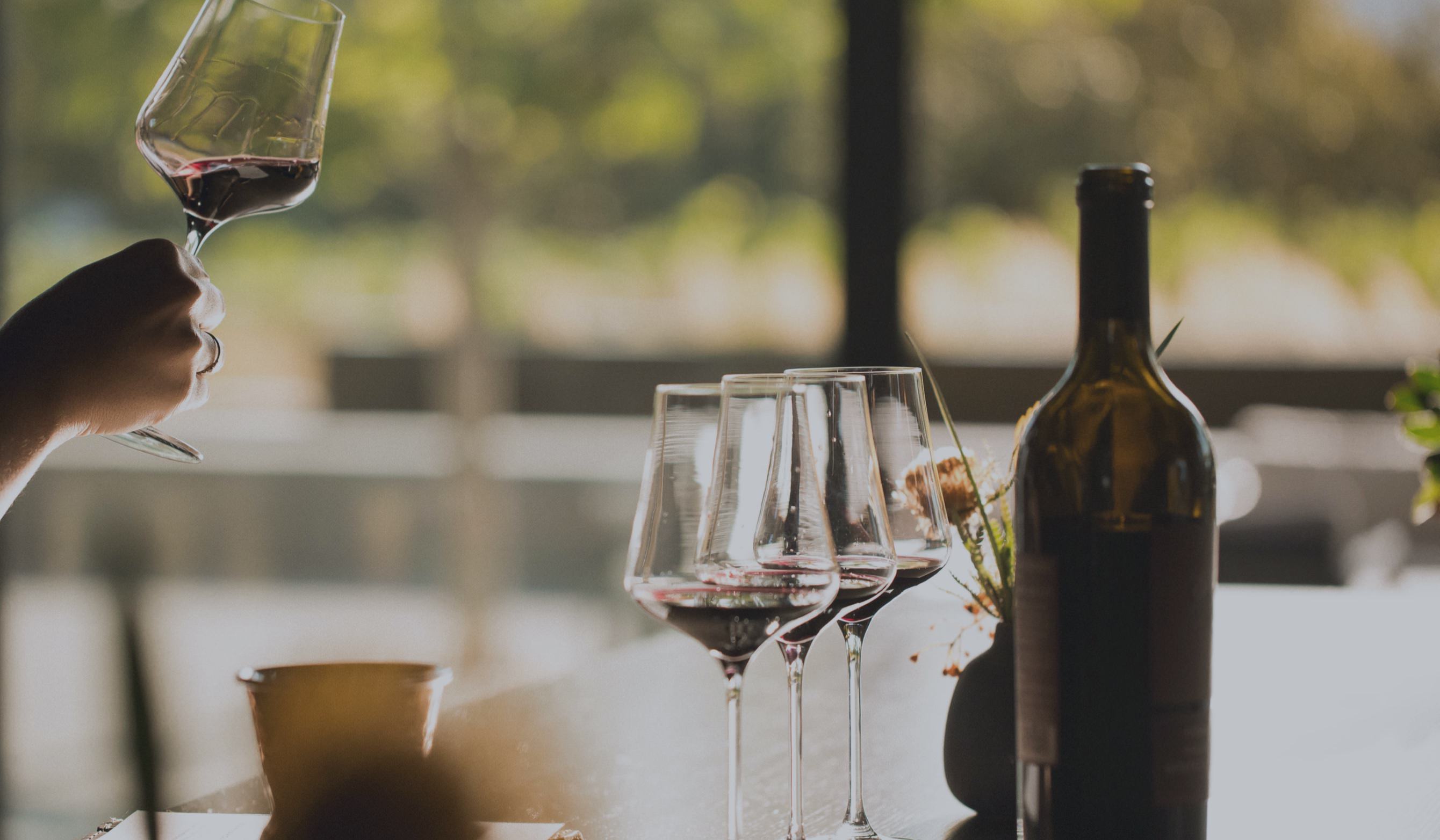 Visit
Make the most of your wine tasting experience in Napa Valley.
Plan