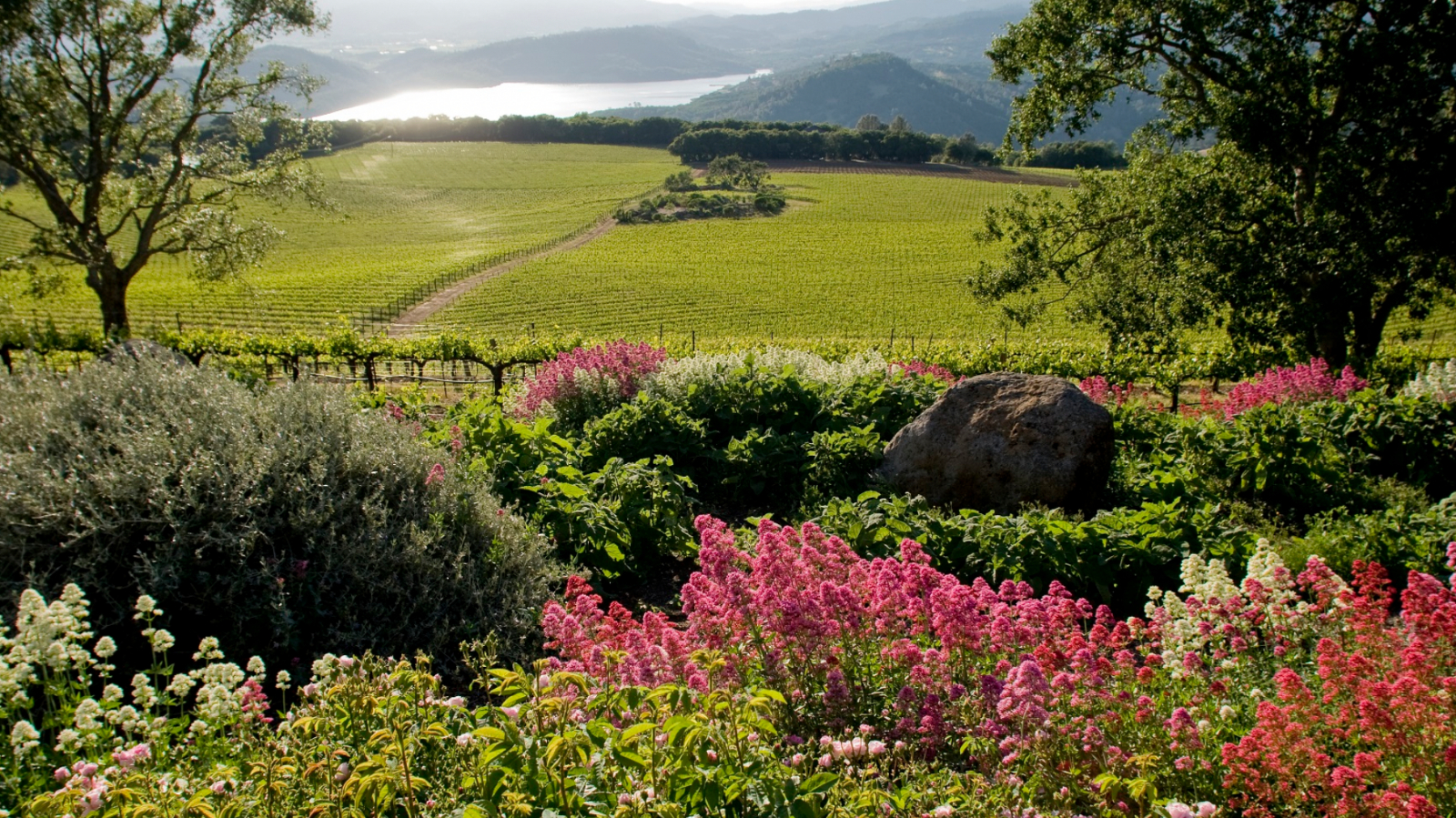 Chenin Blanc: Napa's secret passion
Use this route in the Trip Planner
View Map
There is a delicate beauty to Chenin Blanc often characterized as crisp, dry and food friendly. Once the most planted grape variety in Napa Valley, it is now grown and expressed as a true labor of love by a small number of family-owned wineries carrying on long traditions of crafting wines from vineyards selected for being just the right spots for this delightful white wine.
You'll want to devote some time to traveling into the mountainsides east of St. Helena known as Pritchard Hill to take in the incredible views of the valley floor, forests, meadows and the natural canvas of founder and landscape designer Molly Chappellet's organic gardens at Chappellet Vineyard.
Chenin Blanc is Molly's favorite wine and the Chappellet family replanted older Chenin Blanc vines in 2004 to carry on this tradition. A visit to Chappellet Vineyard includes a tour of its iconic pyramid-shaped winery, a walking tour of the estate and tasting of its esteemed wines. There is also a seasonal ATV tour and tasting, taking in some of the most awe-inspiring views in Napa Valley.

Note: The Chappellet Vineyard Signature Chenin Blanc is released in the spring and has a limited production.
Coming down Pritchard Hill into St. Helena, head just north of town on Highway 29 to Aloft Wine's tasting venue inside Brasswood Estate. Aloft is indeed a lofty endeavor by four granddaughters of Peter Mondavi, Sr. that carries on this family's long winemaking history in Napa Valley.

The Aloft Chenin Blanc is a throwback to this grape's expression by their grandfather. The Mondavi sisters were fortunate that their winemaker and sister, Angelina, was able to secure Chenin Blanc grapes from now 80-year-old vines planted in Pope Valley by their grandfather.

A cool part of tasting at Aloft is that each experience is hosted by one of the Mondavi sisters.

Just a hop, skip and a jump away is Ballentine Vineyards, where the Ballentine family has farmed for more than 100 years and is now the largest grower of Chenin Blanc in Napa Valley.

Guests are invited to walk through Betty's Vineyard, a site the Ballentine family has cultivated over many years to produce refreshing, acid-retaining Chenin Blancs. Grapes are then tenderly transported a mere 300 yards to the winery where they are crafted into Ballentine's single-vineyard Chenin Blanc.

Tastings take place inside or outside on the vineyard-view terrace and offer an array of small-production wines exclusive to the winery, so definitely worth an afternoon to nab these wines you won't find anywhere else.
Itinerary Stops
See all of this itinerary's stops in the Trip Planner
---
View Map
In order to preserve the agricultural nature of Napa Valley and promote sustainable wine tourism, reservations are required at most Napa County wineries. Please call ahead to schedule an appointment.
Other Tasting Itineraries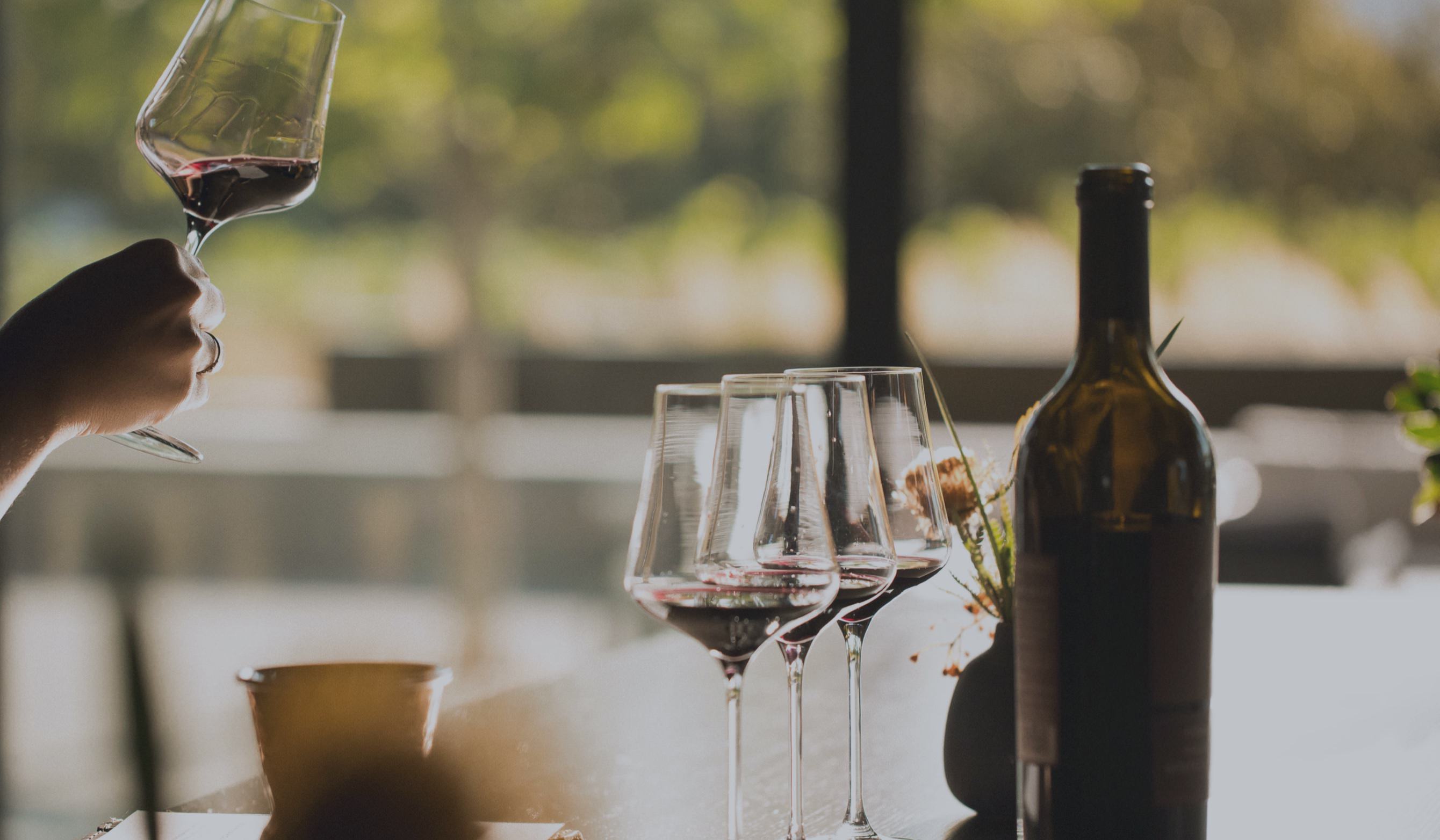 Visit
Make the most of your wine tasting experience in Napa Valley.
Plan