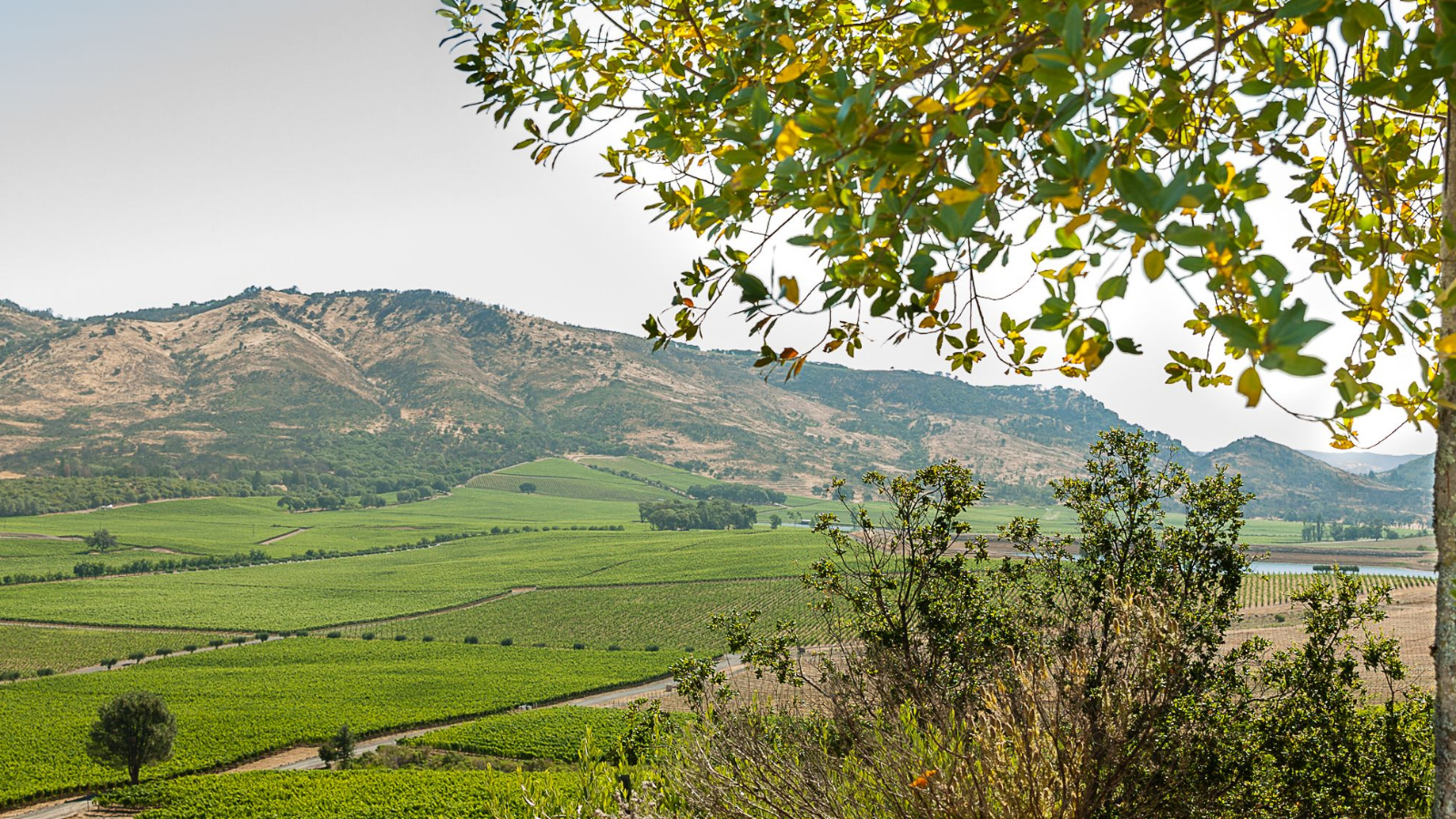 Mountain High - Wine tasting in Napa Valley's Atlas Peak
Use this route in the Trip Planner
View Map
A foray into mountain wines high above the fray (and fog).
Home to some of Napa Valley's most highly elevated, rugged and visually stunning landscapes, visiting Atlas Peak wineries is a foray into nuanced mountain wines high above the fray. Focused mainly on Cabernet Sauvignon, Chardonnay and Merlot, Atlas Peak's cool, mountain influenced climate features temperatures about 10–15°F cooler than the valley floor in summer. Located above the fogline, there is a low day-to-night temperature range, with summer temperatures rarely rising above 90°F (32°C). Soils are volcanic in origin, with basaltic red color, shallow with limited water retention.

Located high atop Atlas Peak, Antinori-Antica Napa is the Napa Valley winery of one of the world's oldest and most respected wine producers, the Antinori family. You'll enjoy sweeping views of the estate's hundreds of acres of vineyards and olive groves. The private, seated Estate Tasting includes four estate-grown wines and a selection of delectable bites to enjoy with them.

Reflecting the volcanic soils and micro-climate for which Atlas Peak is justifiably known, a visit to VinRoc is a deep dive into unique characteristics of wines from this lofty, rural terrain. Your tour and tasting are truly private, with seated tastings of current release wines around a refectory table nestled inside expansive caves tucked into the hillside.

The Caves at Soda Canyon opened recently and is a custom crush facility that produces and represents several wineries, including Patland Estate Vineyards and Buoncristiani Family Winery. The views from The Caves at Soda Canyon (over 900 feet above sea level) are expansive toward San Francisco Bay and the sweep of Napa Valley.

At Patland Estate Vineyards, guests will have a personalized and private tour and tasting with one of the Patland family members, who welcome visitors with a relaxed and highly educational experience with an immersion into the nuances that make this terroir and the wines it produces so coveted. Of interest to guests visiting both Patland Estate Vineyards and Buoncristiani Family Winery is to compare and contrast wines made in each brand's distinctive styles crafted from the same winemaker. There are two tastings, one of current release wines and another of library wines.

Also located at The Caves at Soda Canyon, Buoncristiani Family Winery is just that; a real family affair with their tour and tastings typically hosted by one of the three Buoncristiani brothers. Being native to Napa Valley, the brothers provide a rich history of Napa Valley winemaking having grown up assisting in the vineyards with their father to eventually working for many prestigious Napa wineries as adults before founding their own brand.
Itinerary Stops
See all of this itinerary's stops in the Trip Planner
---
View Map
In order to preserve the agricultural nature of Napa Valley and promote sustainable wine tourism, reservations are required at most Napa County wineries. Please call ahead to schedule an appointment.
Other Tasting Itineraries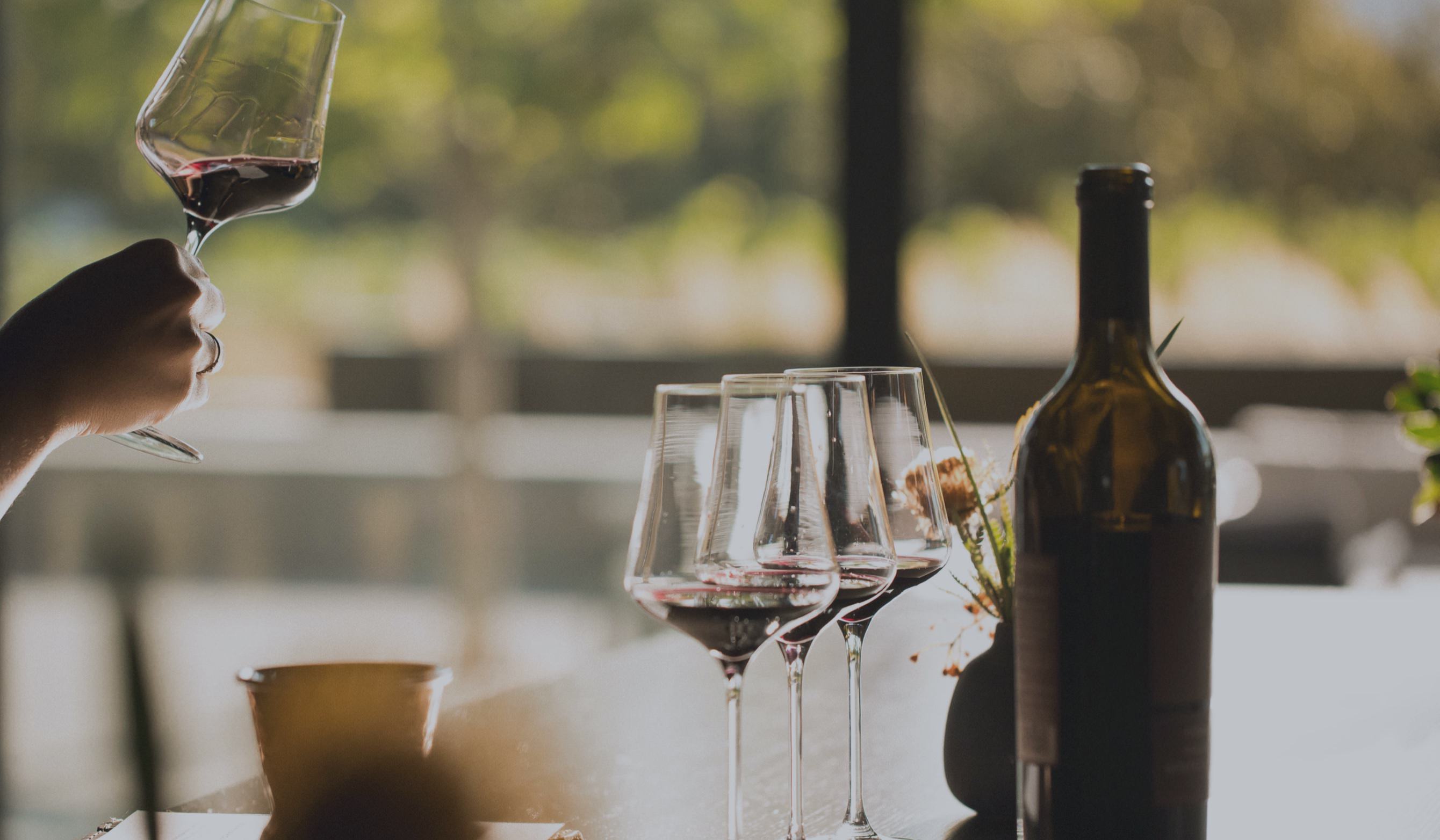 Visit
Make the most of your wine tasting experience in Napa Valley.
Plan