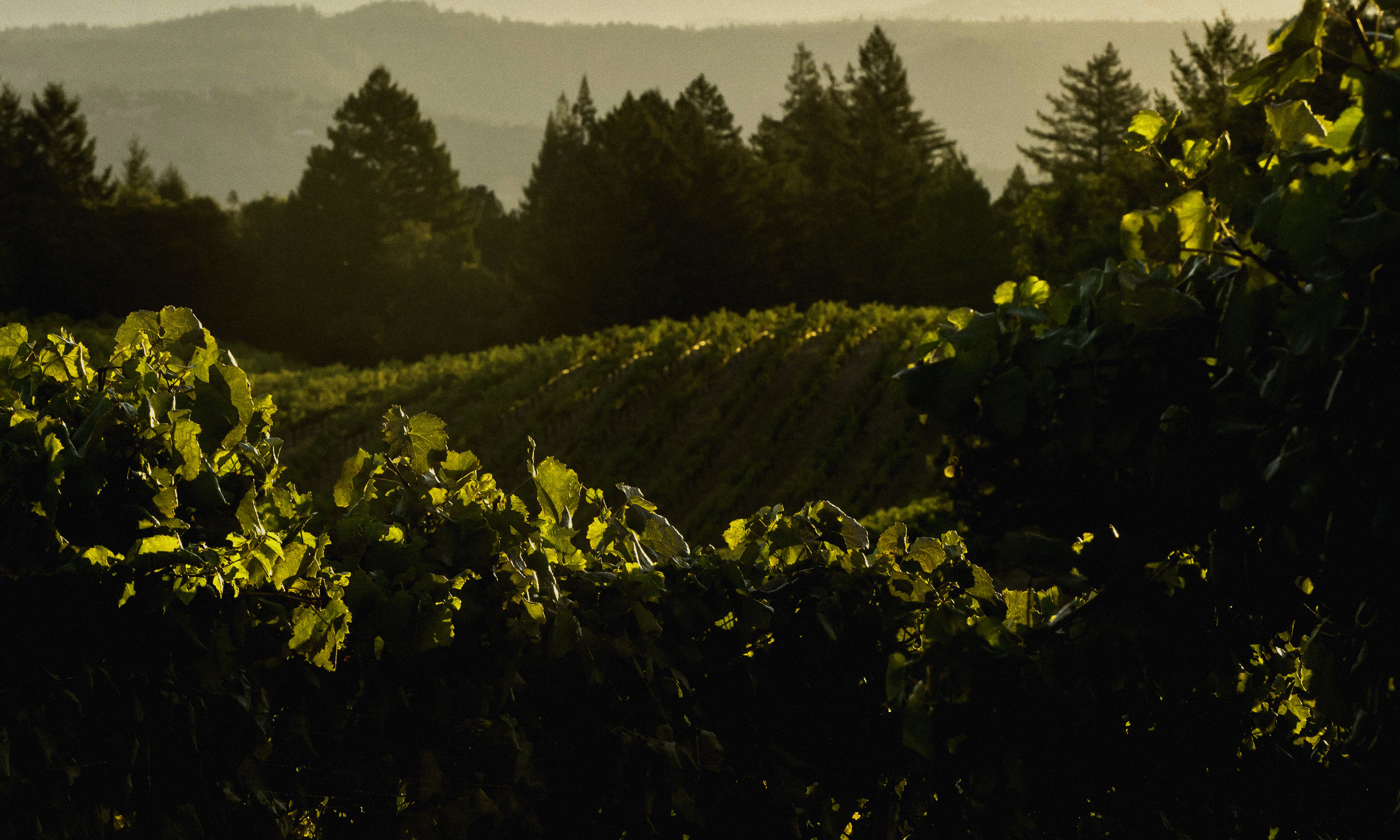 Viader Vineyards & Winery
Tasting is by appointment only
Hours
Hours: Wednesday - Monday, 10:00 a.m. - 3:30 p.m. Tasting by appointment only.
Please email "tastings@viader.com" for an appointment or call 707 9633816 ext 105
Tasting Details
Information
Howell Mountain
Napa Valley
Cabernet Franc
Cabernet Sauvignon
Malbec
Petit Verdot
Red Blend
Rose
Syrah
Belgium
Canada
China
Denmark
Germany
Hong Kong
Japan
Singapore
South Korea
Spain
Switzerland
United Kingdom
Wine Club Membership
Premiere Napa Valley Wines

Certified Winery
Certified Land
About Us
Pronounced via-"dare," VIADER is a leading Napa Valley first growth wine estate established in 1986 by Delia Viader, and recognized around the world for consistently producing sought after Bordeaux style red wines. Inaugural release 1989 VIADER Proprietary blend of 60%Cabernet Sauvignon and 40% Cabernet Franc. Argentine-born Delia Viader came to the United States as a post-graduate student, holds a doctorate in Philosophy, and pursued advanced business studies at MIT.
VIADER Vineyards is located on the steep rocky slopes of Howell Mountain, 1300 feet above the Napa Valley floor, approximately 3 miles northeast of St. Helena. Our organically farmed vineyards follow a unique and distinguishable European design layout pioneering high density planting "non-terraced" and at a very steep angle allowing us to produce our signature VIADER blend of Cabernet Sauvignon and Cabernet Franc, in addition to "V" a Petit Verdot blend, and Viader "Black Label," a Cab/Syrah/Malbec blend of utmost elegance and concentration of flavors. We also produce DARE by Viader a 100% Cabernet Franc from a certified Bordeaux clonal selection..
Guests are welcomed for tours & tastings by appointment only - only 1 group per time slot - group size max 6 but smaller preferred.
Thursdays through Mondays from 10am to 3:30pm.
Space is limited to 1 group per time slot; please make a reservation to join us.
Our wines are as breath taking as the panoramic views. Relax tasting our mountain-grown wines on the enchanting outdoor terrace or under the trees in the glen.
Masks are required. Masks and sanitizer provided if you don't have it.
From our family to yours, Salud!
Location
Viader Vineyards & Winery
1120 Deer Park Road
Deer Park, CA 94576
View Winery Map
When you visit the VIADER Tasting Room, it is like you are visiting our home. The Viader family's residence, vineyards, caves, and Tasting Room are all on the VIADER estate.
The Tasting Room is usually run by our staff who are passionate about educating our guests about our wines as well as answer general questions about wines.
Our wine tasting experience is 90 minutes - by appointment only - group size max 6 SIX but smaller preferred. Please no kids and no pets, we love them but for their safety do not bring them. Open Thursday through Monday starting at 10am through 3:30pm. We can comfortably and safely accommodate 1 group per time slot, with apt outdoor patio seating or under the trees in glen area outdoors. Guests can enjoy the view of the vineyards, the Mayacamas Mountains, and the valley floor while they sip our wines at a leisurely pace.
Please inquire directly with the winery about schedule availability and tasting fees or online at tastings@viader.com
View
Overlooking VIADER estate vineyards, Valley floor vineyards, view of Diamond Mtn, Spring Mtn and Mayacamas Mtn range, and faces sunset
Unique Features
Panoramic views of the valley - Steeply sloped, organic hillside vineyards - Olive grove - ample natural native groves of manzanita; buckeye; madrones and CA oaks' gardens, terrific sunsets 1,300 ft above the Napa Valley floor and the opportunity to meet & chat with multi-generational VIADER family members on site.
tasty bites from local organic vendors according to best in season organic ingredients
Wine Education
Friendly staff of certified sommeliers love to educate our guests on our wines and help guests with any wine questions they may have.
Reservations ‐
707-302-2155
Tasting fee
Tasting fee waived with wine purchase
Seated tasting available
Private tasting available
Outdoor tasting area
Unique architecture
Gardens
Romantic
Sustainable practices
Winemaker or owner usually available
Family run