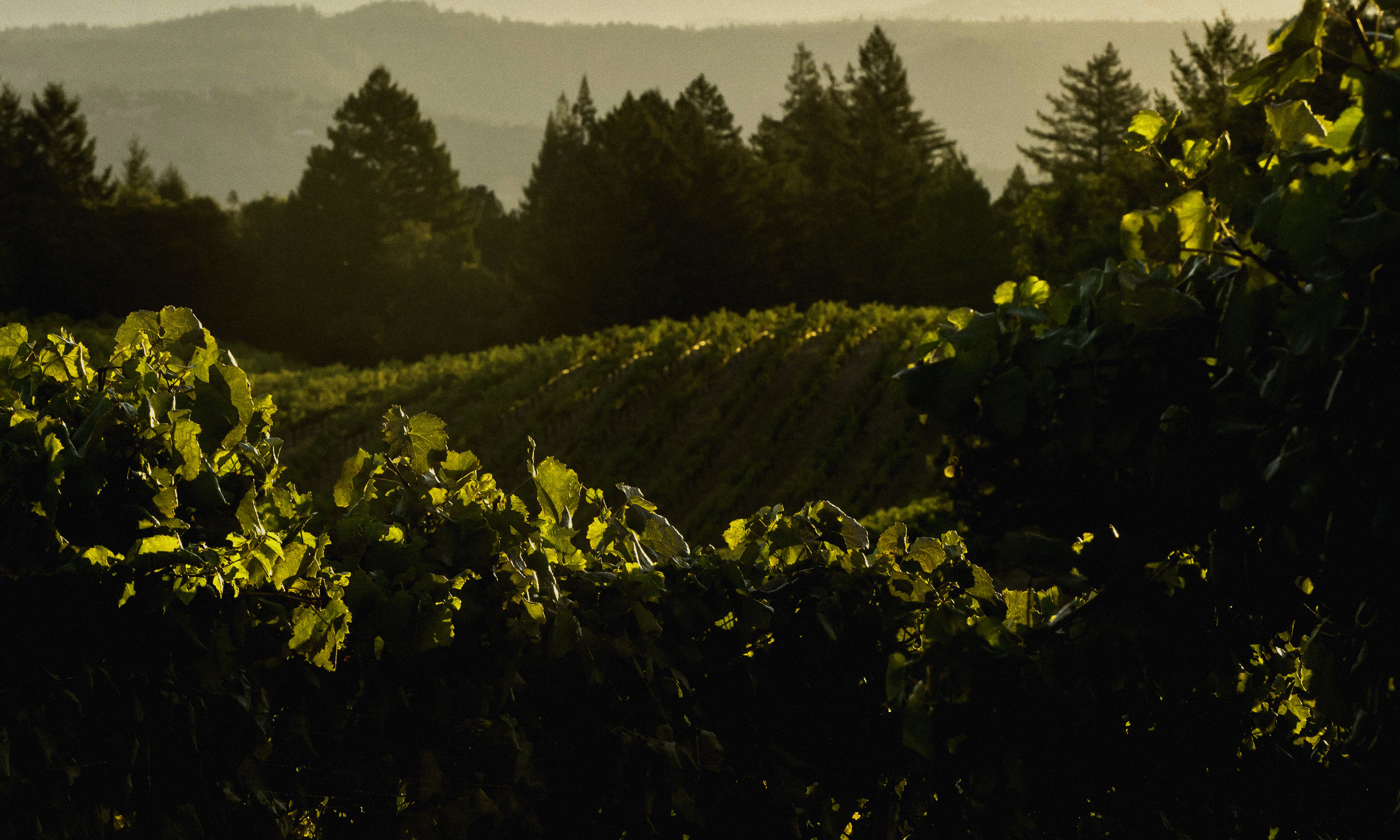 Tasting is by appointment only
Information
Cabernet Franc
Cabernet Sauvignon
Late Harvest / Dessert
Merlot
Petit Verdot
Sauvignon Blanc
Semillon
Syrah
Wine Club Membership
Premiere Napa Valley Wines
About Us
Arkenstone
Arkenstone is an all Estate Winery located on the Western shoulder of Howell Mountain. Our 13 acres of vineyard, which overlook the Napa Valley to the West and Bell Canyon to the East, are split into 22 blocks planted to Cabernet Sauvignon, Cabernet Franc, Merlot, Petit Verdot, Malbec, Sauvignon Blanc, Semillon and Syrah. We go from 1,400 feet of elevation to 1,650 feet, with a mix of steep hillside and rolling level vineyard. The majority of the vineyard was planted in 1998 and the entire vineyard has always been, and continues to be, organically farmed.
Howell Mountain, with its volcanic, rocky soils, gives us incredibly small concentrated berries along with robust tannins, lush acidity and distinctive earthy, minerality. Our winemaker, Sam Kaplan oversees the vineyards as well as the winemaking and creates beautifully balanced wines with now characteristic Arkenstone depth and complexity.
During harvest we use gravity flow to move our fruit from the crush pad into fermentors 40 feet below in our underground winery caves. These grand caves house the fermentation hall as well as barrel storage and hospitality areas.
Tours through the vineyards and the exploration of our extensive winery caves give our guests a thorough overview of how our wines are crafted from vine to bottle. There is a true connection created between the sense of this beautiful place and the wine itself. Tastings, of course, are part of this experience.
Our tasting room setting allows our visitors to enjoy the seasons in the vineyards, moving from the soft green sea of just budding vines of spring to the full, lush growth of summer into the brilliant changing palate of fall colors, and finally, to the proud silhouettes of the winter vines at rest. Whether you come during the warm summer days and evenings that draw us out into the vineyards or the cold, rainy days of winter tasting cozily by the fire, it is always the right time to visit the winery. We offer all of our tours and tasting by appointment. We invite you to come and experience Arkenstone.
Arkenstone Portfolio:
Our wines reflect our terroir as well as our vineyard and winemaking practices. From our Arkenstone Estate vineyards, we produce our Estate Red (formerly Obsidian - Cabernet Sauvignon, Cabernet Franc, Merlot, Petit Verdot and Malbec), a Graves style Estate Sauvignon Blanc/Semillon blend and an Estate Syrah. Our Arkenstone NVD project began in 2010. It is 100% Cabernet Sauvignon sourced from from 3 vineyards in the Rocky Eastern hills of Napa, about the same elevation as Arkenstone. We also produce 3 single Vineyard 100% Cabernet Sauvignon selections. Since 2007 we have created Coliseum Block Cabernet Sauvignon with fruit that we source from the Hossfelt vineyards's Coliseum Block in Soda Canyon. In 2018 we had the opportunity to source fruit from the Amoenus vineyard in Calistoga, for our Arkenstone Amoemus Cabernet Sauvignon, and last but not least, our Heimark Cabernet Sauvignon. The fruit from this high elevation vineyard in Calistoga has gone into our NVD since it's inception in 2010 and we were able to source enough fruit in 2018 to bottle this beautiful single Vineyard Cabernet Sauvignon.
Location
Arkenstone Vineyards
335 West Lane
Angwin, CA 94508
View Winery Map
Elegant yet comfortable. Combination of Arts and Crafts design and rustic barn feel. Tastings are intimate and led by either the owners or Hospitality director. We taste at our large wood plank table, at the tasting bar, or sitting comfortably in cozy armchairs around the fireplace. During covid-19, we also have comfortable outdoor tasting areas that overlook the vineyards.
View
The tasting room looks out over our vineyards. Our vineyards overlook the Napa Valley looking South and Bell Canyon looking North.
Unique Features
Extensive underground caves that house our entire winery. Fermentation tanks, and separate first and second year barrel aging rooms all inside our cave.

Tasting room overlooks the vineyards.
Wine Education
No formal education, but during our extensive tours we talk about the vineyards, the wine and as much winemaking information as our guests would like to know.
Make a Reservation
Tasting fee
Seated tasting available
Private tasting available
Barrel tasting available
Indoor tasting area
Outdoor tasting area
Unique architecture
Couches
Fireplace
Sustainable practices
Winemaker or owner usually available
Family run