Why exactly is the Cabernet Sauvignon grape so well suited to Napa Valley? Master Sommelier Andrea Robinson explains through a quick lesson on the climate and soils of the region.
"There really is nowhere else in the world with such reliably long growing-season weather," says Robinson about one of the essential requirements for ripening great Cabernet Sauvignon. Napa Valley's climate is classified as Mediterranean, characterized by warm, dry summers. Typically, rainfall only occurs during the region's mild winters. Mediterranean climates are only found on 2 percent of the earth's surface.
"This shift in temperature is magic for maintaining proper acidity in the grape, which leads to the creation of balanced wine. It makes every other flavor around it pop, and that is really important."Andrea Robinson
"In addition to the warm, dry weather, we have this amazing diurnal temperature variation during the summer months that can produce as much as a 40-degree difference between the heat of the day and the cool of the night," she says, attributing this to Napa Valley's proximity to the cold waters of San Pablo Bay and Pacific Ocean. As the sun heats the valley during the day, warm air rises, creating a vacuum effect that allows the cool ocean fog to fill in underneath during the evening and overnight hours. "This shift in temperature is magical for maintaining proper acidity in the grape, which leads to the creation of balanced wine." Robinson likens acidity to salt: "It makes every other flavor around it pop, and that is really important."
In addition to the climate, Robinson also explains that the soils in the Napa Valley are ideal for growing Cabernet Sauvignon. Specific examples include the alluvial fans found along the edges of the valley and the rocky, well-drained soils of the hillsides. Vines planted in these areas face stressful conditions, which causes them to put their energy into producing small concentrated berries rather than growing excessive and unnecessary leaves and shoots. Vines planted in these areas produce grapes with rich, complex flavors. Combined with the long, dry growing season and drastic diurnal temperature shifts, growers in the Napa Valley are able to produce complex and powerful Cabernet Sauvignons with well-balanced acidity.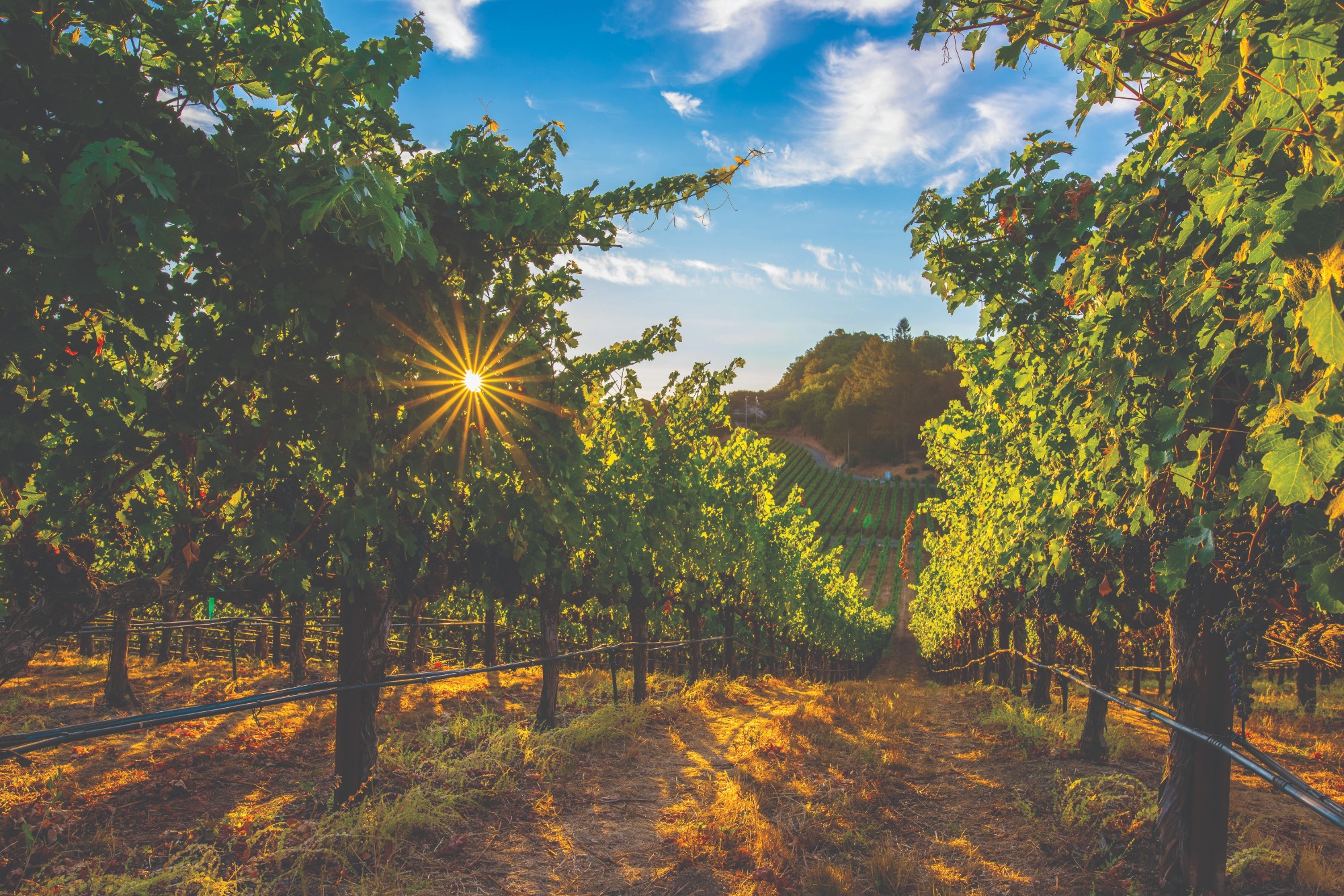 Robinson goes on to explain how this combination helps to create a diversity of Cabernet Sauvignon expressions in Napa Valley. The climate of a particular vineyard site is determined by its proximity to water and its elevation, slope and aspect (defined as the direction the vineyard faces —north, south, east or west). Soils vary depending on the vineyard's underlying bedrock material and soil-forming processes. All of this contributes to a variety of flavors that can be found in Napa Valley wines made from this one particular grape.
For example, Cabernet Sauvignon produced from grapes grown on thin mountain soils of marine origin in the cool Mount Veeder American Viticultural Area (AVA) tend to be restrained with firm tannins, bright red fruit and distinct herbal tones. Cabernet Sauvignon sourced from gravelly alluvial fan vineyards on the valley floor in the warmer northern parts of the valley tend to have rich, opulent fruit flavors with softer tannins. Cabernet Sauvignon grown on the warm, volcanic hillsides of the Howell Mountain AVA are firmly structured and tannic with notes of black fruits and layers of complexity.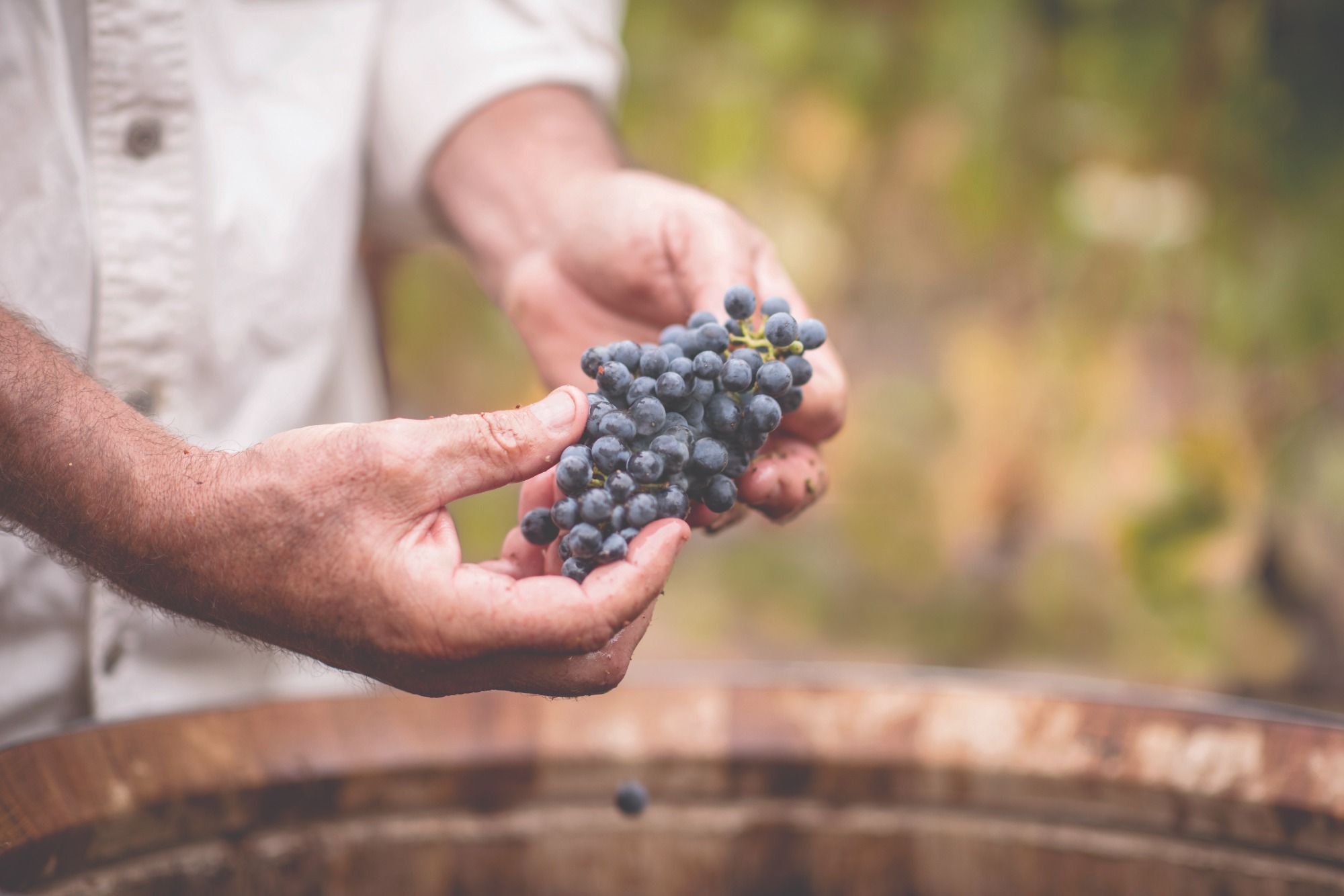 While the proof of Napa Valley's diversity is found in the variety of aromas, flavors and textures one experiences when tasting the region's different Cabernet Sauvignons, it's also backed up by science and experience. Look at a soil map and see how each color represents a different soil series. Or drive down the valley from Calistoga to Los Carneros on a warm summer day where you'll feel the temperature change dramatically as you travel the short 30 miles.
Next time you and a couple of friends find an occasion to enjoy more than one bottle of wine around your dining room table, choose two bottles of Cabernet Sauvignon from different parts of the valley and experience for yourself the quality and diversity of the Napa Valley wine region.


---

Andrea Robinson is one of only twenty-one female master sommeliers in the world. She is a graduate and former dean of the French Culinary Institute and winner of three James Beard Awards. She is widely featured across leading national television networks and publications as the go-to expert for all things related to wine.