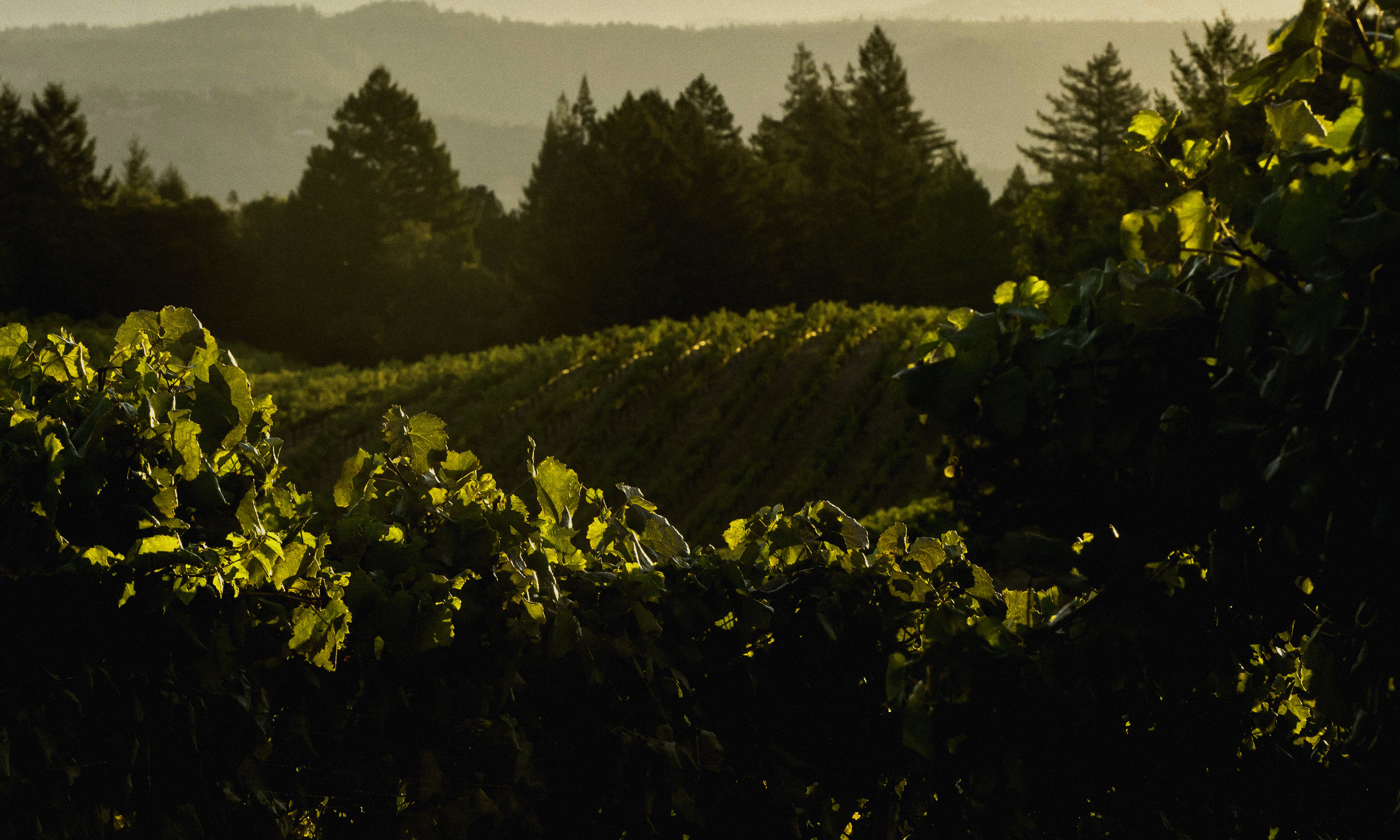 Tasting is by appointment only
Information
Cabernet Sauvignon
Chardonnay
Canada - Alberta
Canada - Ontario
Denmark
Japan
Philippines
South Korea
Switzerland
Premiere Napa Valley Wines

About Us
Vineyard 7 & 8 is a reflection of the uncompromising pursuit of producing premium, handcrafted wines highlighting a sense of place within the Spring Mountain District of the Napa Valley through experience, passion and humility. Nestled 2020 feet above the valley floor atop Spring Mountain, the estate that has become Vineyard 7 & 8 is owned and managed by the Steffens family.
A quest that began with a patient and measured search for a vineyard property in the Napa Valley that met the family's specific requirement of being an already established vineyard, or land with outstanding potential for growing premium grapes, bore fruit in 1999 when the family acquired the forty-acre property on Spring Mountain, planted in the early 1980s to eight acres each of Cabernet Sauvignon and Chardonnay.
The winery is named in recognition of proprietor Launny Steffens' life and background in the world of finance. An appreciation for numerics and a keen interest in numerology lead to 7 & 8 - "Seven" being a number of luck in western culture, while "Eight" carries the meanings of prosperity and happiness in eastern culture.
The wines of Vineyard 7 & 8 are first and foremost a reflection of the vineyard - the winery focuses on producing wines naturally, with a true sense of place. Winemaker Martha McClellan, who joined the team in the spring of 2014, directs the overall program in conjunction with Associate Winemaker Wesley Steffens. Together their philosophy is focused on a non-interventionist approach to crafting the wines. Our portfolio currently include the following wines: Vineyard 7 & 8 "Estate" Cabernet Sauvignon, Vineyard 7 & 8 "Estate" Chardonnay and Vineyard 7 & 8 "Correlation" Cabernet Sauvignon
Vineyard 7 & 8 is located at 4028 Spring Mountain Road in St. Helena, California. Tastings are scheduled by prior appointment. Additional information is available by visiting www.vineyard7and8.com or by calling the winery directly at (707) 963-9425.
Location
Vineyard 7 & 8
4028 Spring Mountain Road
Saint Helena, CA 94574
View Winery Map
Our goal through a curated visit to the estate is to show you an in-depth, intimate look at how we craft our wines, tend to the vineyard and privately present our wines with a seated tasting in our great room overlooking the vineyards.
Reservations:
707-963-9425
Outdoor tasting area
Sustainable practices