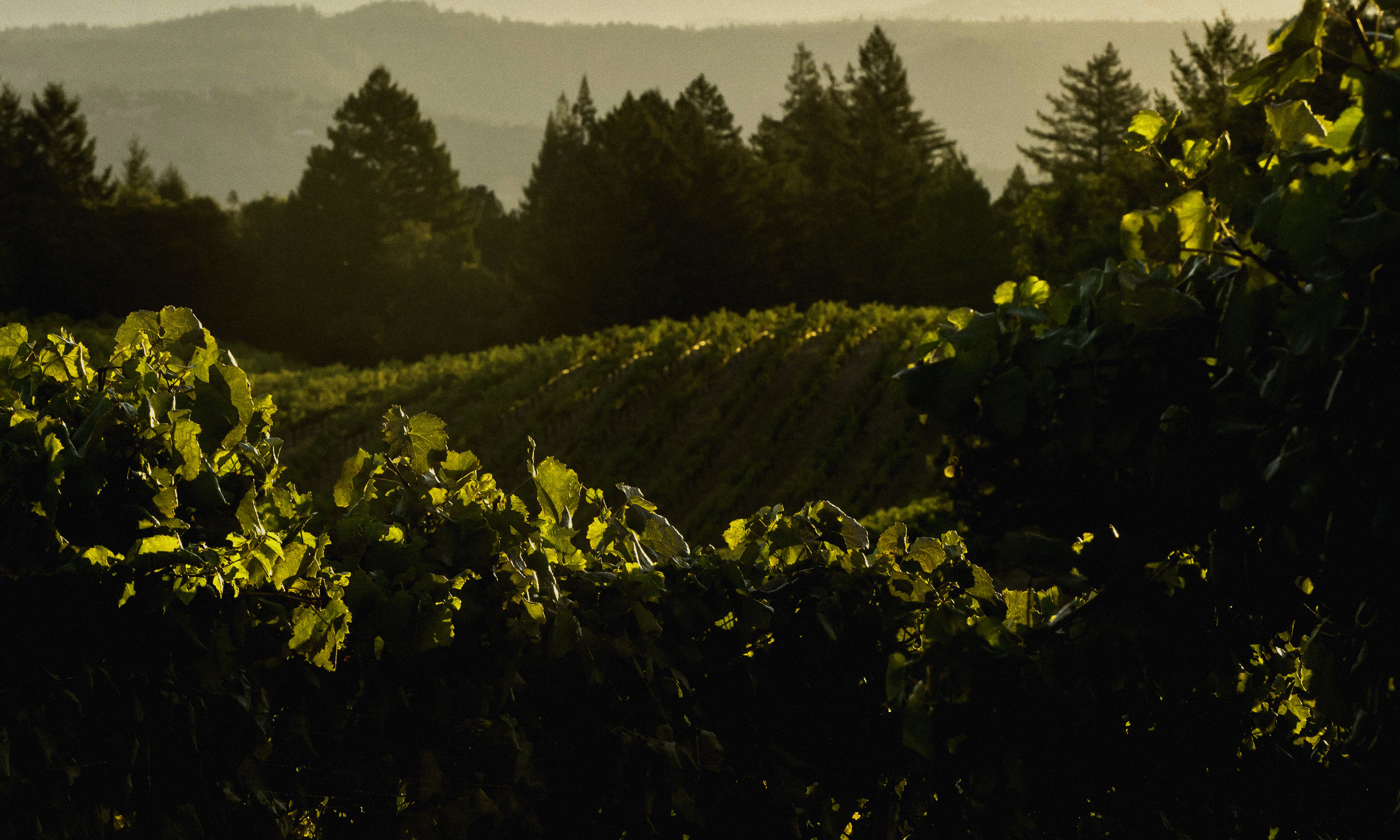 Tasting is by appointment only
Hours
Open seven days a week.
First tasting and tour begins at 10:30am
Last tasting and tour begins at 3pm
Virtual tastings offered!
Tasting Details
Information
Cabernet Franc
Cabernet Sauvignon
Petit Verdot
Petite Sirah
Red Blend
Sauvignon Blanc
White Blend
Zinfandel
Wine Club Membership
Premiere Napa Valley Wines

About Us
Tres Sabores: Distinctive, truly enticing, and unconventional. A "hidden gem" in the Napa Valley
The Vineyards and Winery of Tres Sabores are nestled against the western Hills of Rutherford where the winemaker and owner, Julie Johnson, and her family live and grow dry-farmed, organically-certified Cabernet Sauvignon, Zinfandel, Petite Sirah and Petit Verdot, Olives, Pomegranates, and Meyer lemons. The portfolio comprises two sumptuous estate bottlings: 'Rutherford Perspective' Cabernet Sauvignon and Zinfandel as well as a delightful Zinfandel-based blend: ¿Por qué No?. Tres Sabores is also fortunate to source grapes and make a zesty Sauvignon blanc from Farina Vineyard from Sonoma Mountain, a lush and radiantly fruit-filled Petite Sirah from Guarino Vineyard in Calistoga and a dry, spicy (dedicated) Rosé from the estate Zinfandel and Calistoga Petite Sirah. Julie also makes wines exclusively for SABOR Wine Club members, who also enjoy special access to events, zooms, and private, in-home tastings.
Tres Sabores wines celebrate the creativity of winemaking, encourage you to explore your own ideas about taste as well as expand your personal enjoyment of wine "beyond terroir".
Guests to winery are often welcomed personally by the winemaker. They join one of her hospitality team members for a strolling tour of the winery and cave as well as the vineyards & culinary, infusion gardens on the ranch. Tastings feature at least five wines from the portfolio as well as estate olive oil & pomegranates (in season). Visitors may make additional arrangements for a vineyard-side picnic gathering under the canopy of the century-old olive grove, food pairings, vineyard & winery immersion experiences, or barrel tastings. A dog friendly ranch, the resident Goldens, 'Cava' & 'Brilla' love making new friends.
Tres Sabores: the "Three Savory Flavors", or "Tastes" in every glass--those of the vine, the terroir and the spirit that good company brings to every table.
Location
Tres Sabores
1620 South Whitehall Lane
Saint Helena, CA 94574
View Winery Map
During the three, glorious "outside" seasons in the Napa Valley our tasting room is literally at "The Source" of our production with private tables located next to the Cabernet and Zinfandel vineyard, either under a century-old grove of olives or next to our winery and barrel cellar.

We delight in creating a personalized, "off-the-beaten-track" winery immersion experience for our guests.

Inclement weather translates to a warm and welcoming experience for guests inside the intimate tasting room

View
Across the beautiful expanse of the Rutherford Bench, looking southest from the Mayacamas to the Vaca Range
Unique Features
C.C.O.F. (California Certified Organic Farmer since 1991--one of the very first in N. CA--our "green roots' philosophy runs very deep) Grower of older vine (50 year-old) Zinfandel & Cabernet. Olives planted in the 1880's and one of the oldest Coast Live Oaks in the Valley (350 years old) make their homes here. We raise sheep and guinea fowl to help make compost from our harvest pumice as well as sell to regional restaurants. We craft Western Bluebird and Barn Owl Boxes and consult on placing them in vineyards (and backyards!) We are situated on the scenic western Rutherford bench land and offer a uniquely beautiful & delightful setting for special gatherings from 8 to 150 people. We're lifelong learners and love to share our experiences with guests.
We regularly serve guests tastes of our own ranch products: organic olive oil, Zinfandel grilling sauce, Pomegranates---whatever's in season.
Music
Robins, Red-tailed hawks, coyotes, Sheep, Guinea Hens, etc. OK!, we'll turn on the jazz or salsa if you'd like, as well!
Wine Education
As the 3rd certified organic property in the valley (1990), we enjoy sharing any and every aspect of sustainable, organic and biodynamic practices with you. Questions about hand-crafted wines? It's our specialty.
Family friendly
Romp in the Tres Sabores vineyard with our resident sheep, Guinea Hens, Golden Retrievers 'Cava & Brilla) We'll put a glass of wine in your hand and your children can explore the property with you...learn the basics of organic farming or pursue a "scavenger hunt" and in general, thoroughly enjoy themselves. Interested in hiking through our Rutherford appellation area's vineyards? We can arrange it! We take pride in sharing age appropriate education about grapes, grape products and the enjoyment of wine in moderation with our guests.
Virtual Tastings
We'd be so proud to bring our Tres Sabores wine tasting experience directly into you and your family's, friend's or associates living rooms, offices, or patios via Zoom.com!

Enjoy a 60 minute in depth "virtual visit" experience led by Tres Sabores Winemaker and Owner, Julie Johnson. The experience consists of a tasting of 3 (or more!) different Tres Sabores wines, music, information and photos, stories from Julie's 40 years in the wine business, tasting tips for the wines and plenty of time of time for Q&A!
Reservations:
707-967-8027
Virtual tastings available
Tasting fee
Tasting fee waived with wine purchase
Seated tasting available
Private tasting available
Barrel tasting available
Indoor tasting area
Outdoor tasting area
Gardens
Picnic area
Family friendly
Dog friendly
Romantic
Sustainable practices
Meeting space for up to 60 people
Winemaker or owner usually available
Family run