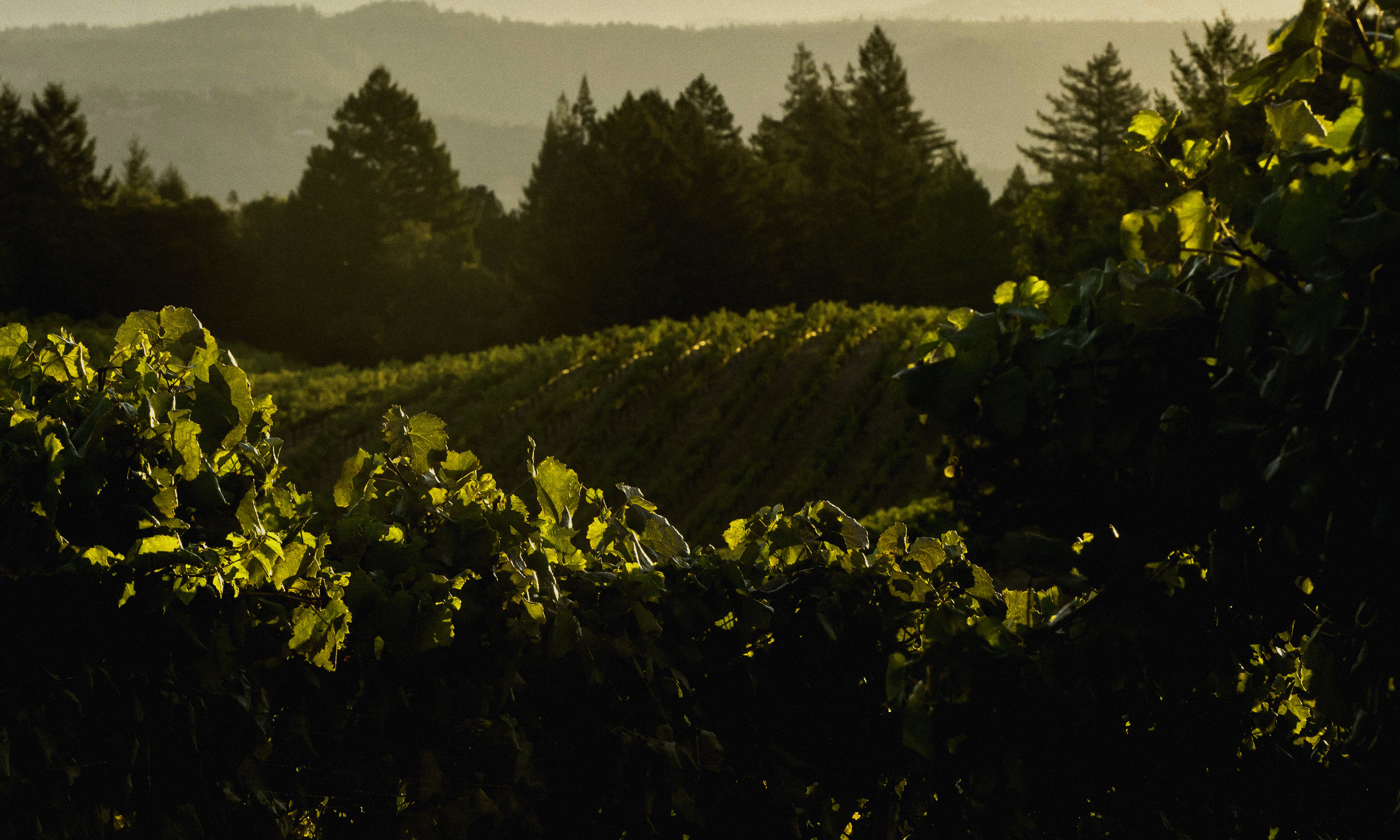 Tasting is by appointment only
Information
Diamond Mountain District
Premiere Napa Valley Wines

About Us
The Vineyardist is a premium winegrowing estate in Calistoga and the home of The Vineyardist.
In 2000, husband and wife team, Dirk Fulton and Becky Kukkola, purchased the historic property. Inspired by Italy's classic wine families and their passion for working the land, they searched for ten years to find a suitable site to develop into a world-class wine estate.
In 2002, Jim Barbour, one of the Valley's leading viticulturalists, was hired to redevelop the vineyards. He chose the steep, rocky hillside with well-drained soils to plant Cabernet Sauvignon. Organic farming specialist, Phil Coturri, is the estate's vineyard manager. The terrain's daytime temperature remains slightly cooler than the Valley floor and experiences somewhat warmer temperatures in the evening due to the ocean breezes from the Chalk Hill Gap. The resulting "banana belt" microclimate is ideal for maturing Cabernet.
Mark Herold was added as winemaker in 2003 to develop the wine program. A true renaissance artisan, he also describes himself as an accomplished scientist and holds a Ph.D in Ecology from University of California-Davis. His success in working with new, highly esteemed wine brands was essential to the creation of a singular wine expressing the estate's characteristics. The first five vintages were declassified to achieve maximum quality upon our first release.
In 2017 6th Generation California winemaker, Tony Biagi joined The Vineyardist and his influence will be seen from the 2018 Vintage that marks the beginning of a new journey for our Estate.
Dirk and Becky continue on their path to transform the property into one of Napa Valley's most respected Cabernet vineyards. They undertook a multi-year project to restore the original 1879 Victorian home and completed its renovation in accordance with Napa Valley landmark standards. As stewards of their land, they farm organically and sustainability. Their estate crops include wine, olive oil, citrus and culinary herbs.
HISTORY
In the wake of The Panic of 1873 and the Long Depression, Lorenz Petersen, a Danish ship builder from San Francisco, watched hopelessly as city banks closed their doors. He and wife, Maria, had lost their savings except $2,000 he had not deposited. Determined to build a life for his family, he purchased a 180-acre property in Calistoga.
He spent the next several years creating a self-sustaining farm to produce crops year-round. Lured by potential of California's fledgling wine industry, he also planted vineyards - Zinfandel, Carignon, Alicante, Burgher, and Malvasia and harvested his first crop in 1884. Grapes were handpicked in 50 pound lug boxes, pressed and put into 2,000 gallon redwood tanks where they aged until ready for market.
In the Spring, wine brokers from San Francisco would come to meet Lorenz and sample aged wines. There, they bid on 150 gallon casks that were shipped to the city in Southern
Pacific railcars for bottling and eventual sale.
In just a few years, Lorenz became skilled at farming Calarcadia's vineyards, crafting its wine, and marketing its production. He had become a Vineyardist.
Location
The Vineyardist
263 Petrified Forest Road
Calistoga, CA 94515
View Winery Map
Our tasting experience is private for each booking. We include a tour of our property and a tasting of our current release wines.
Unique Features
1879 Victorian main house. Historic gardens. 360 degree views of Napa Valley.
Virtual Tastings
We offer Virtual tasting for our members. Please do contact Julie@thevineyardist.com if you are interested in discussing an appointment.
Reservations:
415-310-5522
Virtual tastings available
Tasting fee waived with wine purchase
Private tasting available
Barrel tasting available
Indoor tasting area
Outdoor tasting area
Historical landmark
Unique architecture
Gardens
Couches
Fireplace
Romantic
Sustainable practices
Winemaker or owner usually available