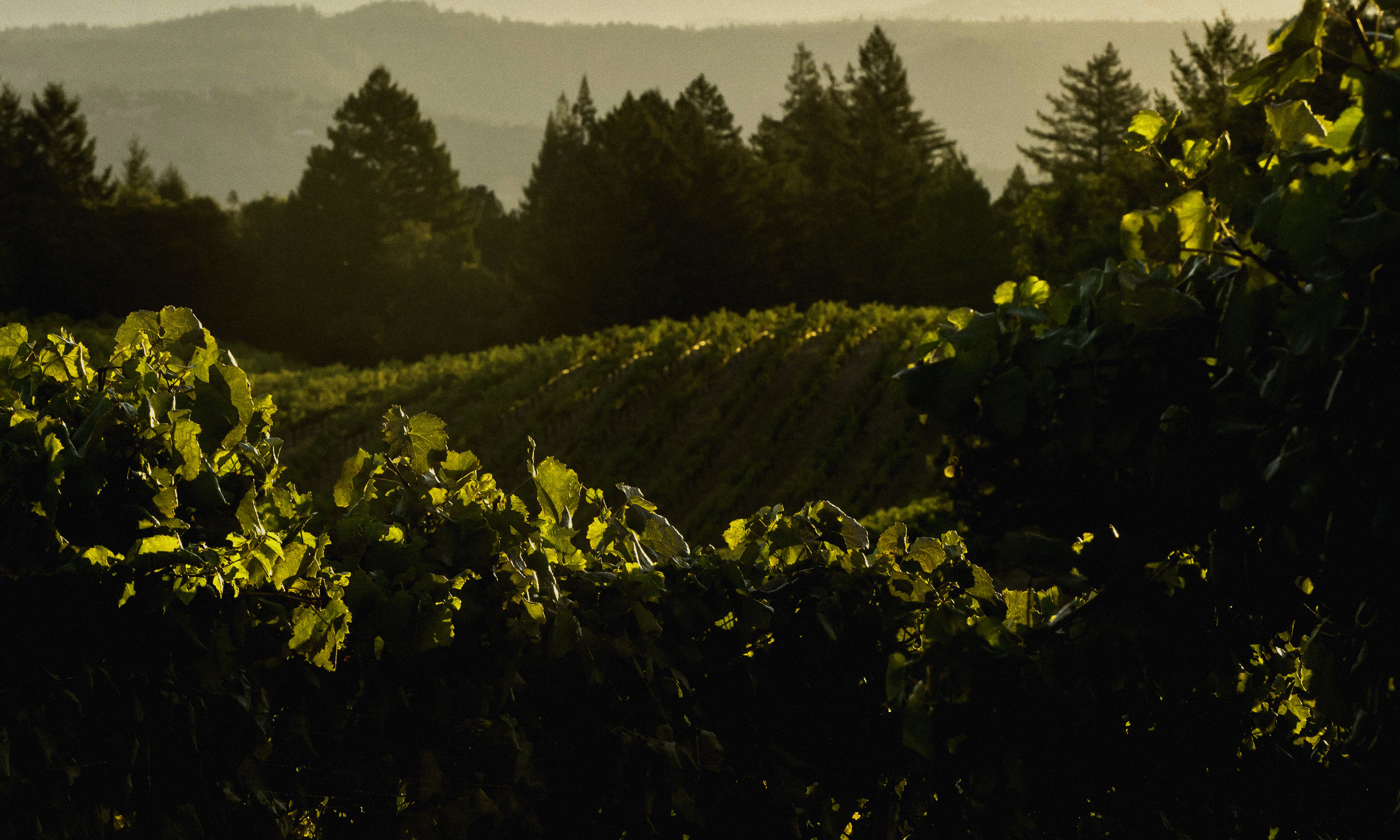 Tasting is by appointment only
Hours
Seated tasting appointments can be scheduled (by reservation only) from 10:00 am to 4:00 pm, with the last appointment at 3:00 pm.

Virtual tastings offered!
Tasting Details
Information
Chiles Valley District
Coombsville
Los Carneros
Oak Knoll District of Napa Valley
Rutherford
Stags Leap District
Cabernet Sauvignon
Chardonnay
Sauvignon Blanc
Bermuda
Brazil
Canada
Caribbean
China
Costa Rica
Denmark
Denmark
Finland
Germany
Hong Kong
India
Ireland
Israel
Italy
Japan
Mexico
Netherlands
Norway
Panama, Republic of
Philippines
Poland
Russia
Singapore
South Korea
Sweden
Switzerland
Taiwan
Thailand
United Arab Emirates
United Kingdom
Wine Club Membership
Premiere Napa Valley Wines

Certified Winery
Certified Land
About Us
Considered one of Napa Valley's first-growths, Stag's Leap Wine Cellars produces renowned Cabernet Sauvignons from its historic Stag Leap District estate vineyards. Founded in 1970, the winery brought international recognition to California winemaking and the Napa Valley when the 1973 S.L.V. Cabernet Sauvignon won the now famous 1976 Paris Tasting, also known as the "Judgment of Paris." Stag's Leap Wine Cellars' three estate-grown Cabernet Sauvignons—CASK 23, S.L.V. and FAY — are among the most highly regarded and sought after Cabernet Sauvignons worldwide. The wines are fashioned to express richness balanced by elegant restraint, an approach we refer to as "an iron fist in a velvet glove." The winery is also recognized for its Napa Valley collection of wines including ARTEMIS Cabernet Sauvignon and KARIA Chardonnay. These wines provide a strong link to the origin, style, and character of the limited-production estate wines, but they are produced in quantities that make them more accessible.
Location
Stag's Leap Wine Cellars
5766 Silverado Trail
Napa, CA 94558
View Winery Map
We hope to welcome you back to our beautiful FAY Outlook & Visitor Center soon! In the meantime, we hope you will take advantage of our virtual tasting experiences as well as our curbside pick-up and our new Sip & Savor pairing offering.

https://www.stagsleapwinecellars.com/visit/virtual-tasting-experiences

https://www.stagsleapwinecellars.com/visit-us/tours-and-tastings/sip-and-savor-pairing-box

Sip & Savor
Artisan cheeses and charcuterie

We are delighted to offer a limited Sip & Savor box, available to
purchase during your Curbside Pickup. Chef Travis Westrope has
beautifully paired our wines with individually wrapped
Artisan cheeses and charcuterie. The food pairing, which serves
two guests, is packed inside a commemorative two-bottle box.

It is available for $75 (Club member discounts applicable).
Additional pairings, serving two people, are available to add on for $25.

Pairs great with ARCADIA Vineyard Chardonnay
or any other white wine or lighter bodied red wine
Cypress Grove Purple Haze Chevre,
Creminelli Sopressata, Membrillo (Quince)

Pairs great with FAY Estate Cabernet Sauvignon
or any other lighter bodied, floral, fruity and herbaceous red wine
Cypress Grove Midnight Moon Gouda,
Herbed Marcona Almonds, Winter Grapes

Pairs great with S.L.V. Estate Cabernet Sauvignon
or any other bolder bodied red wines with earthier and baking spice tones
Istara Petit Basque, Castelvetrano Olives,
Castro Y Gonzalez Paleta de Bellota Iberica

Pairs great with CASK 23 Estate Cabernet Sauvignon
or any other lush, full bodied, hearty red wines
Beehive Barely Buzzed Cheddar,
Creminelli Tartufo Salame
Served with gourmet crackers

Chef Travis Westrope

*Food pairings subject to change based on availability



View
The FAY Outlook & Visitor Center has sweeping views of the FAY and S.L.V. Estate Vineyards
Unique Features
Our S.L.V. estate vineyard produced the winning wine in the 1976 Paris Tasting, known as the "Judgment of Paris," besting renowned wines of Bordeaux. Our FAY vineyard was the first Cabernet Sauvignon vineyard planted in what is now the Stags Leap District AVA.
Wine Education
guided tour and tasting by wine educators
Virtual Tastings
We invite you to enjoy our wines from the comfort of your own home. Have your work colleagues, family or friends come together in a fun virtual environment as you learn more about Stag's Leap Wine Cellars.

Our knowledgeable and friendly wine educators will guide you through one of our available packages below featuring our iconic wines for an unforgettable experience.
Reservations ‐
707-261-6410
Virtual tastings available
Tasting fee
Seated tasting available
Private tasting available
Outdoor tasting area
Unique architecture
Couches
Fireplace
Romantic
Sustainable practices
Meeting space for up to 60 people
Club member lounge