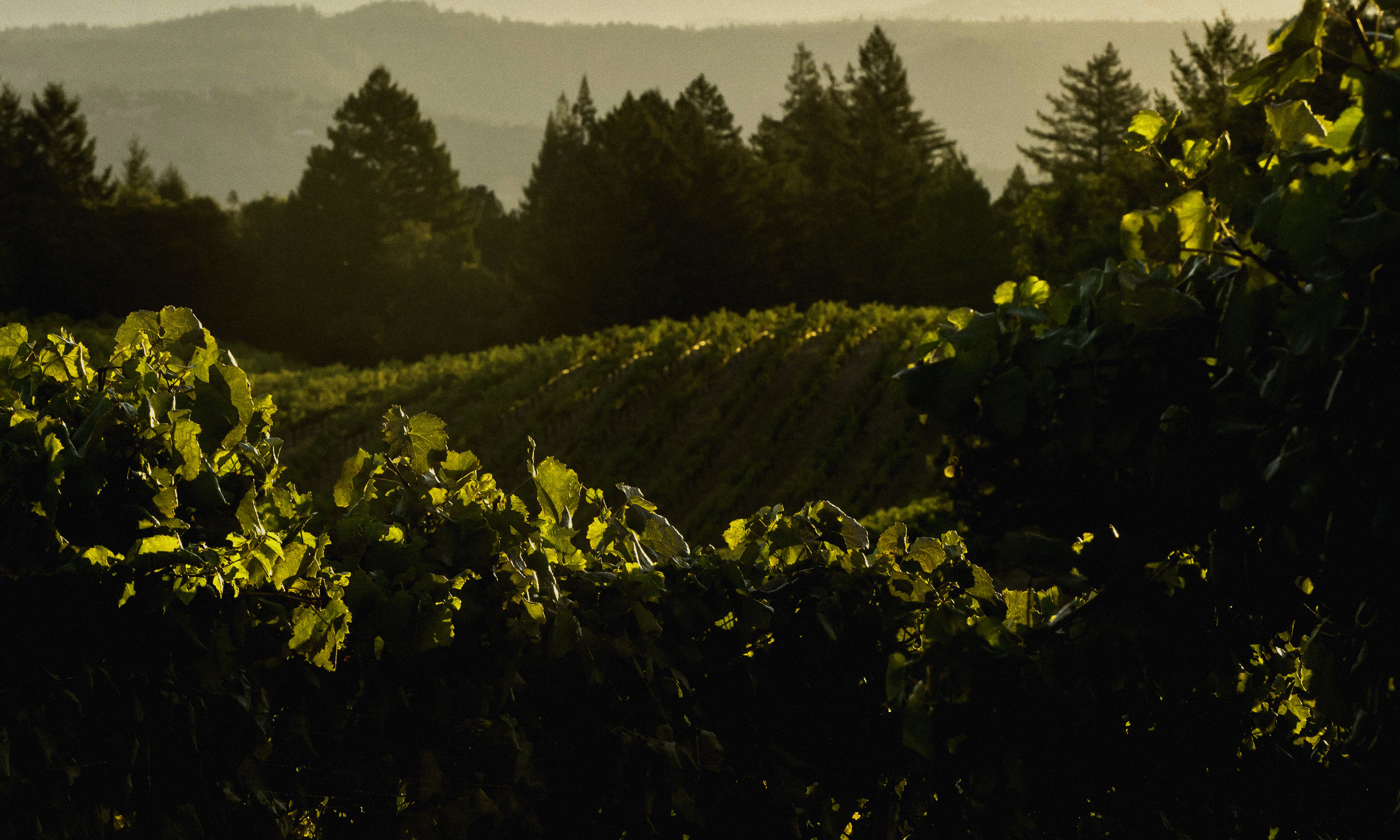 Tasting is by appointment only
Hours
Wednesday-Sunday, 10:00am - 4:30pm
Virtual tastings offered!
Tasting Details
Information
Bordeaux Blend
Cabernet Franc
Cabernet Sauvignon
Malbec
Merlot
Nebbiolo
Petit Verdot
Petite Sirah
Red Blend
Red Wine
Rose
Sauvignon Blanc
White Blend
Wine Club Membership
Premiere Napa Valley Wines

About Us
Round Pond Estate, owned and operated today by the second generation of the MacDonnell family, is a Rutherford farm and winery that specializes in the creation of pure, expressive wines, artisan foods, and unforgettable experiences—all from the heart of Napa Valley. In addition to a state-of-the-art winemaking facility and 366 acres of vineyards, the estate includes 5 acres of organic gardens, 12 acres of olive orchards, and one of only two olive mills in the region. The high quality Rutherford Cabernet Sauvignon and Sauvignon Blanc, artisan olive oils, red wine vinegars, and flavorful citrus syrups of Round Pond Estate reflect the MacDonnell family's dedication to sustainable farming and production. The MacDonnell family has made their farm-to-table philosophy a way of life, and together with their Estate Chef and Master Gardener, the family enjoys nothing more than sharing the bounty of the farm with guests. The MacDonnell's are excited to offer extensive visitor programs that provide a range of inviting "live like a local" experiences.
Location
Round Pond Estate
875 Rutherford Road
Rutherford, CA 94573
View Winery Map
From the vineyard to the crush pad, discover the secrets of great handcrafted winemaking with a guided tour of our winery. Led by one of our friendly and knowledgeable wine educators, this fascinating tour culminates in a delicious tasting featuring a selection of our estate-grown wines and a sampling of decadent wine-friendly appetizers.

The Portfolio Tasting
Enjoy the architectural elegance of our tasting room while savoring a selection of lush and captivating estate wines. The Portfolio Tasting offers an inviting and memorable tasting experience in the heart of the famed Rutherford winegrowing region.

The Olive Oil Tasting
Enjoy the scenery of 100 year old Mission olive trees overlooking our vineyards while enjoying a sample tasting of our four Estate Olive Oils and a Red Wine Vinegar. Our educators will lead you through a traditional olive oil tasting, with the option to add on a glass of wine to enjoy after the tasting!

The Artisan Tasting
Experience the beauty of Napa Valley winemaking as you enjoy a selection of limited-production estate wines accompanied by an artisanal gourmet board from our winery chef. Offering panoramic views of the vineyards and the Mayacamas mountains, the Artisan Tasting is an ideal part of a serene wine country getaway.

The Ultimate: Gravel Series Tasting
For serious Cabernet Sauvignon collectors interested in experiencing the truly exceptional, the Gravel Series Tasting is not to be missed. This intimate tasting is led by one of our knowledgeable wine educators and gives guests the unique opportunity to taste through the current and library release vintages of these extremely rare and highly allocated Gravel Series wines. We invite you to savor the magic of these single-varietal wines.

Il Pranzo
Experience an incredible culinary journey! This experience begins with a tour of our winery garden and olive grove, followed by a curated food and wine pairing, featuring seasonal ingredients, on our celebrated winery terrace overlooking our vineyards and the Mayacamas mountains. Each course is carefully designed by our winery chef to showcase the beauty of each wine and delight the senses.
View
With a lovely second story tasting lounge and a covered terrace offering panoramic views of the vineyards and the Mayacamas Mountains, our winery makes for an ideal winery and garden destination in the heart of the Napa Valley.
Unique Features
Barrel Room, Private Reserve Tasting Room, Beautiful terrace with an amazing view of the valley with a fire place, Unique and rustic hospitality floor with in depth tour and tastings of our vineyards and barrel room, plus a separate Olive Oil experience.
Estate Chef uses estate gardens and seasonal ingredients to create food pairings that enhance our unique wine tasting experiences.
Music
Relaxing lounge music provides the perfect atmosphere for your tasting.
Wine Education
Each tasting is curated by a personal wine educator at your table.
Virtual Tastings
Private Small Group Virtual Experiences:
Enjoy an intimate virtual tasting for yourself or a small group (up to 10). We curate each experience to your needs including – cheese pairings, recipes, activities, and more.

Large Group Virtual Experiences:
Whether you're looking to integrate a virtual tasting into your existing event or put together an engaging experience for employees, Round Pond Estate will design an experience that is custom-tailored to your needs to help you create those connections when they matter the most.

Email orders@roundpond.com or call 707-302-2515 to book your experience!
Reservations:
707-302-2575
Virtual tastings available
Tasting fee
Seated tasting available
Private tasting available
Indoor tasting area
Outdoor tasting area
Unique architecture
Gardens
Couches
Fireplace
Romantic
Sustainable practices
Meeting space for up to 60 people
Family run