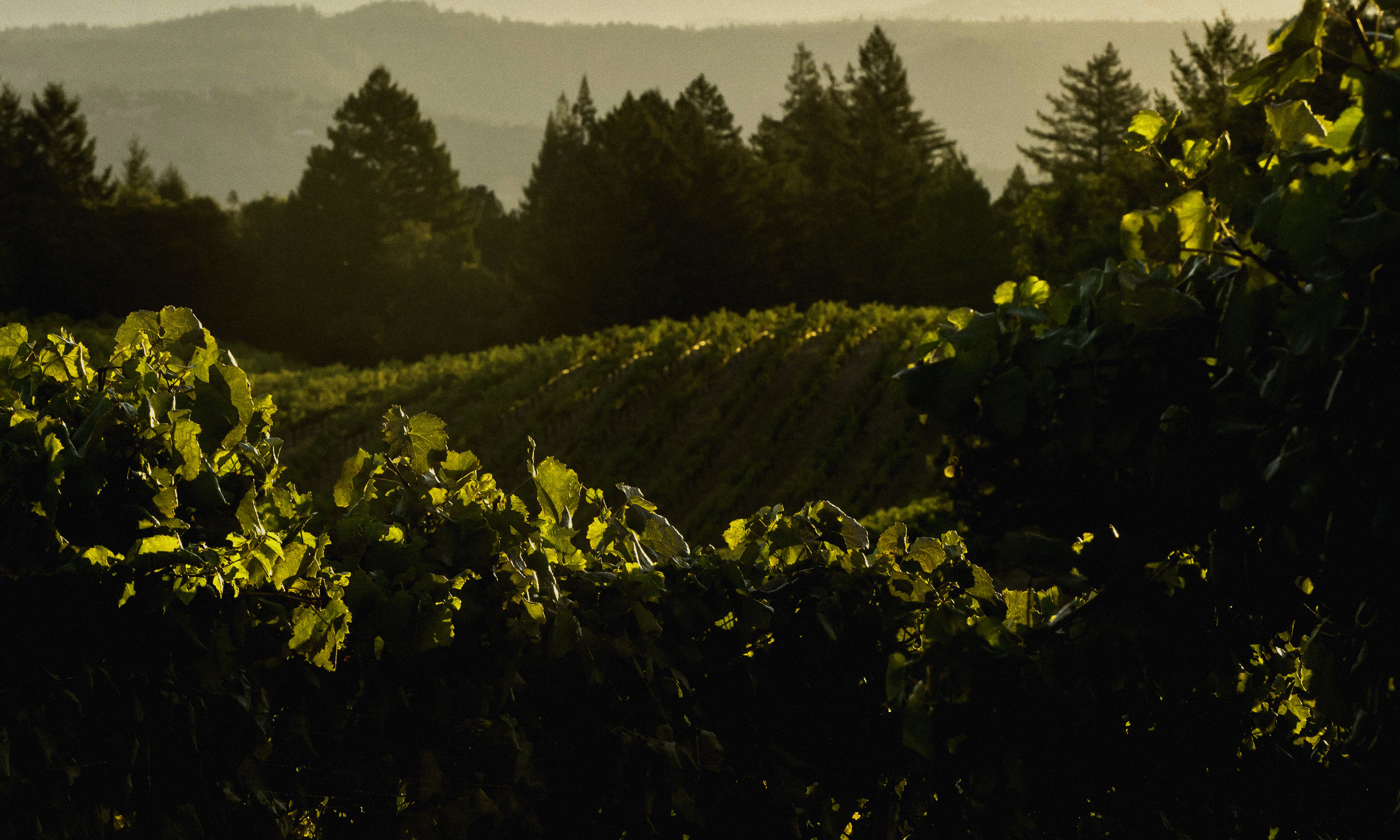 Tasting is by appointment only
Hours
Open to the public by appointment. Bill Hill's daughter, Elana manages the tasting room and the best way to make an appointment is to reach out to her directly: elana@primesolum.com
Virtual tastings offered!
Tasting Details
Information
Cabernet Franc
Cabernet Sauvignon
Merlot
Petit Verdot
Wine Club Membership
Premiere Napa Valley Wines
About Us
Bill Hill is a long time winegrower in Napa. His career has been built upon the well known principal that the quality of wine is determined primarily by the vineyard from which it is sourced. He has been on a 40 year odyssey and quest to understand climates and soils and how they determine wine qualities. Along the way, he had the opportunity to design, develop, farm and make wine from the mountains of Napa Valley, the hills of Western Sonoma, the beautiful Anderson valley in Mendocino, the bucolic Eola Hills in Oregon and the Ocean cooled Santa Rita Hills in Santa Barbara. It has been a great ride.
To make the best possible wine, it is essential to source from a vineyard with near ideal climates and soils. However you can't stop there. The vineyard must be developed in a state of the art fashion in every way. From varietal selection, to plant material selection, to soil preparation, to infrastructure such as trellis choices, all of these things must be optimized. Likewise, the vineyard so created must then farmed meticulously, following practices that are known to result in high wine quality. All good wine makers know that the potential character of the wine is largely determined by the time the fruit is harvested. Great winemakers spend a lot of time in the vineyard.
As if that is not enough, to make the best wine, one must then do everything in the cellar with the same tenacious dedication to perfection that was evoked in the farming.
To make the best possible wine one must start with the great vineyard and then do everything right.
Brokenrock Vineyard
Over this 40 year career Bill has had the opportunity to design over 50 vineyards. Many of them have lived up to my aspirations but none more than Brokenrock Ranch which he started planting in 1997. Nestled on the southwest shoulder of Atlas Peak in Napa Valley this mountain vineyard has it all. Excellent rocky well drained soil, lots of sun exposure as it floats above the fog, embraced by cool ocean breezes, they all add up to ideal conditions for Cabernet Sauvignon and its varietal companions, Merlot, Cabernet Franc and Petit Verdot.
Prime Solum
For a number of years it has been Bill's plan to create a new label under which he could produce single vineyard Cabernets from Brokenrock. He initiated this program with the 2009 vintage and with his longtime friend and wine making associate, Patrick Mahaney. Patrick has been making wine in Napa for almost as long as Bill has been growing grapes. He is one of the most talented winemakers in the business.
Solum is a term from soil science which refers to the state of the evolution of soil at which it is best for plant growth. PRIME SOLUM means an optimal place to grow something, in this case, great Cabernet grapes for wine!
We are a multiple-generation, family-owned and small production winery where people of all different experience levels with wine are comfortable.

Our proprietor, Bill (William) Hill has been a Winegrower in Napa since 1974, and released his first Cabernet Sauvignon in 1979. Our guests have the chance to meet the family behind these wines and taste in a very inviting space, hosted by friendly and knowledgeable staff.

In our renovated Butler Building from 1949 we have cozy indoor seating, a covered patio available for tasting, and a small barrel room.

Our location less than 10 minutes from downtown Napa is very easy to visit while avoiding Highway 29 or Silverado Trail traffic.
View
Barrel Room, plant-filled patio
Cheese, charcuterie, smoked salmon, panini and hummus as well as food pairing by appointment.
Music
Eclectic mix of instrumentlal music
Wine Education
Hosts are knowledgeable about growing grapes, making wine, how to taste & history of wine culture
Virtual Tastings
Our wine is sold almost exclusively direct to consumers. There are four ways to access the wines of Prime Solum. You may come to our hospitality facility, the Napa Valley Tasting Barn, you may buy from our online store, if you are a club member you receive shipments, and you may arrange online tasting which we refer to as 'virtual tastings'. Call Elana Hill at 707-492-3531 and she will set you up with the wines you want and a time of your choosing
Reservations:
707-492-3531
Virtual tastings available
Tasting fee
Tasting fee waived with wine purchase
Seated tasting available
Private tasting available
Barrel tasting available
Indoor tasting area
Outdoor tasting area
Historical landmark
Dog friendly
Art on display
Couches
Sustainable practices
Meeting space for up to 30 people
Family run