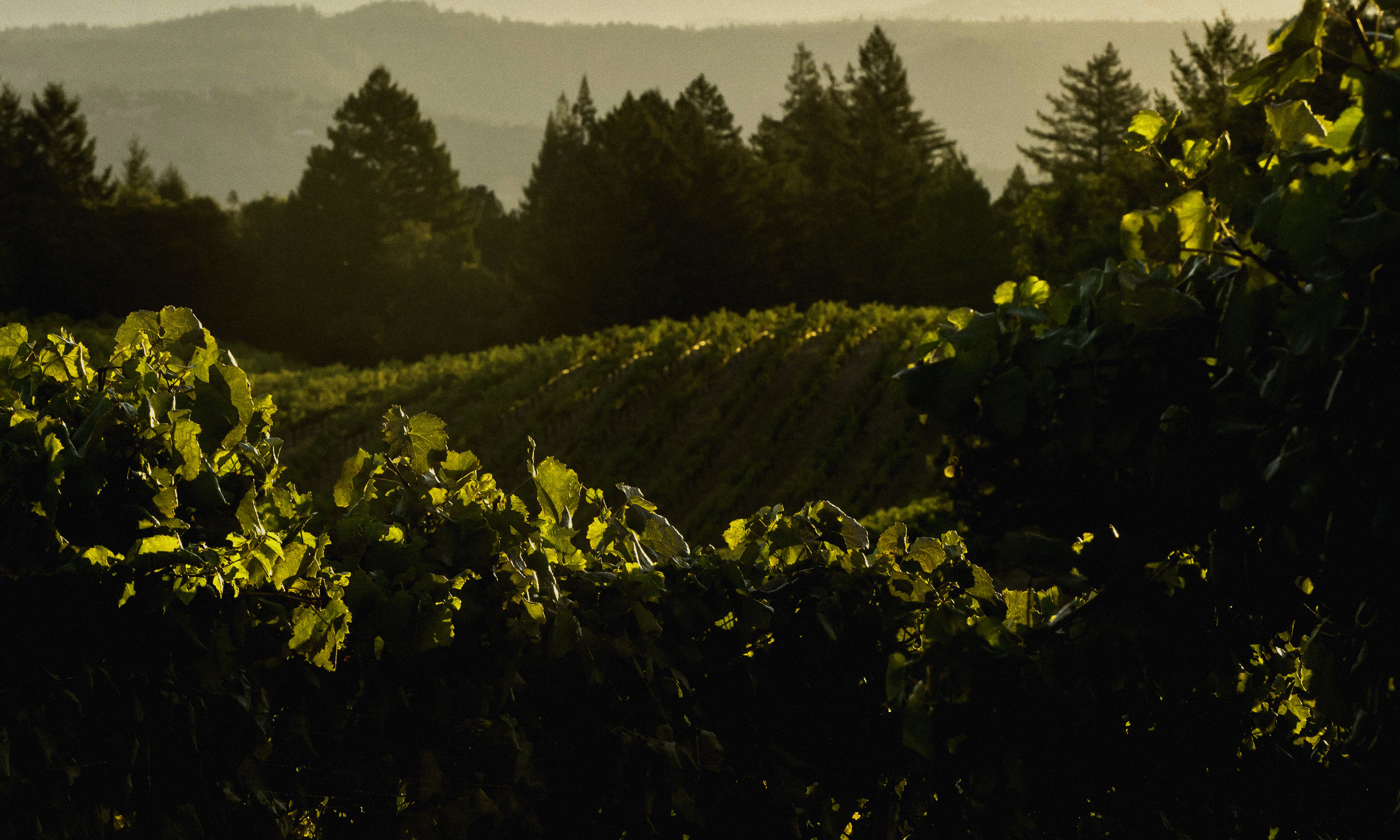 Tasting is by appointment only
Hours
Open, by appointment, from 10:00 AM until 3:30 PM. Closed Tuesdays.
Virtual tastings offered!
Tasting Details
Information
Cabernet Franc
Cabernet Sauvignon
Chardonnay
Merlot
Sangiovese
Syrah
Viognier
Wine Club Membership
Premiere Napa Valley Wines
About Us
The Pride Mountain Vineyards Story
Pride Mountain Vineyards was founded in 1990 by Jim and Carolyn Pride and since 2004 has been owned by their children Suzanne Pride Bryan and Steve Pride. From 2004, the winery has been run and managed by Steve Pride, CEO and Director of Winegrowing. Winemaker Matt Ward joined PMV in 2022 after obtaining his Master of Science degree at UC Davis, working harvests at Screaming Eagle in Napa and Craggy Range in New Zealand and five years as associate winemaker to Philippe Melka and Maayan Koschitzky at Atelier Melka where he was responsible for making award-winning wines for over 20 clients in both Napa and Sonoma counties. Steve and Matt collaborate on all aspects of farming and winemaking with the shared goal of crafting wines that are distinct and unique expressions of the winery's incredible site. Pride Mountain Vineyards owns 235 acres across the crest of the Mayacamas Mountains at 2,000 feet elevation of which 85 acres are planted to vineyards. The grape vines benefit from desirable south-facing exposures, reside above the marine fog layer and experience warm mornings and cool afternoons all of which allow the vines to be physiologically active from morning to night throughout the growing season; this environment creates boldly structured wines with concentrated flavors. The Pride team is justifiably proud to have had their wines served more than 30 times at the White House across four administrations. Robert Parker Jr. also included Pride Mountain Vineyards as one of just 22 California wineries in his book "The World's Greatest Wine Estates".
Pride Mountain Vineyards is equally passionate about the guest experience. In 2013, Trip Advisor used guest reviews to name Pride the best winery to visit in the United States and the winery continues to maintain its five-star rating both there and on Yelp. Not content to rest on its laurels, the hospitality team, led by Director of Hospitality Tim Bouchet, is constantly rethinking the guest experience with an eye toward making each visit as friendly, fun, informative and personable as possible. The Pride mission statement sums up what the winery is all about: "To enhance the well-being and happiness of everybody we have the opportunity to interact with." To that end, the winery also closes twice a year so that the staff can perform various types of community service together as a group, and in 2019, Pride received the "Corporate Community Service Award" from the Center for Volunteer & Nonprofit Leadership in Napa County. Over the years, Suzanne and her husband Stuart Bryan have been key contributors to the fundraising efforts of both the V-foundation and the Emeril Lagasse Foundation and PMV participates in over 90 fundraising activities each year. At Pride, giving back to the community and making a genuine connection with each guest is a heartfelt commitment.
Location
Pride Mountain Vineyards
4026 Spring Mountain Road
Saint Helena, CA 94574
View Winery Map
All tasting experiences are private, with guests interacting with their own personal host throughout the visit. While the focus is on providing a fun and educational experience, appropriate safety protocols are observed to keep everyone safe. The resulting atmosphere is relaxed and convivial, with ample time to enjoy the property's fine wines and learn all about what makes Pride Mountain Vineyards so special.
View
Situated at 2100' at the top of Spring Mountain, our 235 acre property offers spectacular views of the estate's eighty-five vineyard acres and the surrounding mountains.
Unique Features
1890
The Summit Winery Established
In 1885, Edward Hirschler purchased the property and began planting wine grapes. In 1890, he built the stone winery shown in the photos and called it "Summit Wines". The ruins of this ghost winery are still present today.

2020
The Stone Arch built
The Stone Arch straddles the Napa/Sonoma border where you can put one foot in each county for a photo worthy moment on top of the Mayacamas.



Wine Education
Our guest experience offers an intensive look at what sets Pride apart through a progressive tasting that travels from the winery to the caves.
Virtual Tastings
Our complimentary Virtual Tasting Experiences offer a great way to enjoy the educational and entertaining experience we offer at the winery without leaving home. Maybe you're not traveling much these days or would simply like to do something fun with far-flung family members, friends, or colleagues. Either way, we'd be happy to set up something special for you!

To get started, take a look at our selection of Virtual Tasting Collections. Once you and your guests have ordered your wine, get in touch and we'll schedule a convenient time for you. We welcome your email if you have any questions.
Reservations:
707-963-4949
Virtual tastings available
Tasting fee
Tasting fee waived with wine purchase
Seated tasting available
Private tasting available
Barrel tasting available
Tasting bar
Indoor tasting area
Outdoor tasting area
Historical landmark
Gardens
Picnic area
Family friendly
Dog friendly
Couches
Sustainable practices
Family run