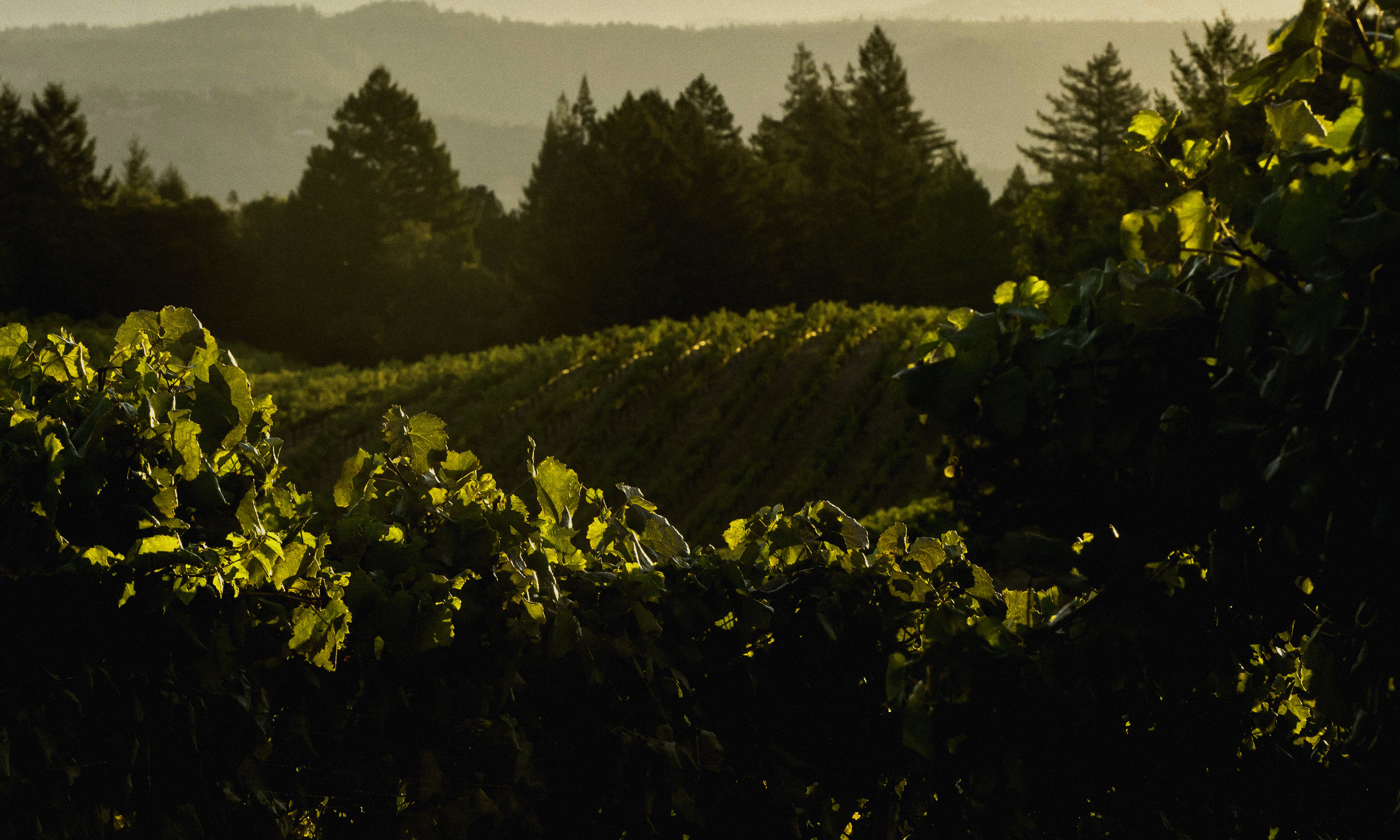 Tasting is by appointment only
Hours
10:00 a.m. - 4:00 p.m. Daily
Virtual tastings offered!
Tasting Details
Information
Cabernet Franc
Cabernet Sauvignon
Merlot
Petit Verdot
Rose
Zinfandel
Brazil
Canada - Alberta
Canada - British Columbia
Denmark
Germany
Germany
Japan
Mexico
Panama, Republic of
Philippines
Singapore
Switzerland
Taiwan
United Kingdom
Wine Club Membership
Premiere Napa Valley Wines
About Us
Paradigm Winery is owned and operated by Marilyn and Ren Harris. Marilyn was born and raised in Napa Valley and Ren is from San Francisco. They met in high school in 1958. After college Marilyn taught fourth grade and Ren was in construction when they were married in 1965. They sold their home in San Francisco in 1967 using the proceeds to purchase a prune orchard in the Napa Valley.
At the time there were only 11 wineries and 3 co-ops in the valley. They converted the prune orchard into a vineyard, sold that piece of land, and purchased the 55-acre vineyard on the westside of Napa Valley in the Oakville AVA. Ren and Marilyn initially sold their grapes to local wineries until they built Paradigm Winery in 1991 and since then they have produced their wines exclusively from their own grapes. Heidi Barrett has been the Paradigm winemaker from the beginning and the vineyard is certified organic and farmed by a full-time team with minimal impact on the planet. Paradigm has been a member of One Percent for the Planet since the organization started in 2002.
The focus at Paradigm is Cabernet Sauvignon, followed by Merlot, Cabernet Franc, Zinfandel and Petit Verdot. The wines are consistent, balanced and age worthy.
Tastings are by appointment. Please call 707-944-1683 to make an appointment.
Paradigm Winery is open 7 days a week booking their first tasting at 10am and their last at 3pm. The tastings last about one hour and are exclusively private, ensuring that they cater to only one group at a time on their property.
View
view of the Mayacamas mountains from tasting area
Model bakery baguette served with their Estate Organic EVOO
Wine Education
Winery Owner conducted tours/tastings
Virtual Tastings
Please reach out to Mary Ann at maryann@paradigmwinery.com to inquire about a virtual tasting.
Reservations:
707-944-1683
Virtual tastings available
Tasting fee
Tasting fee waived with wine purchase
Seated tasting available
Private tasting available
Outdoor tasting area
Dog friendly
Sustainable practices
Winemaker or owner usually available
Family run