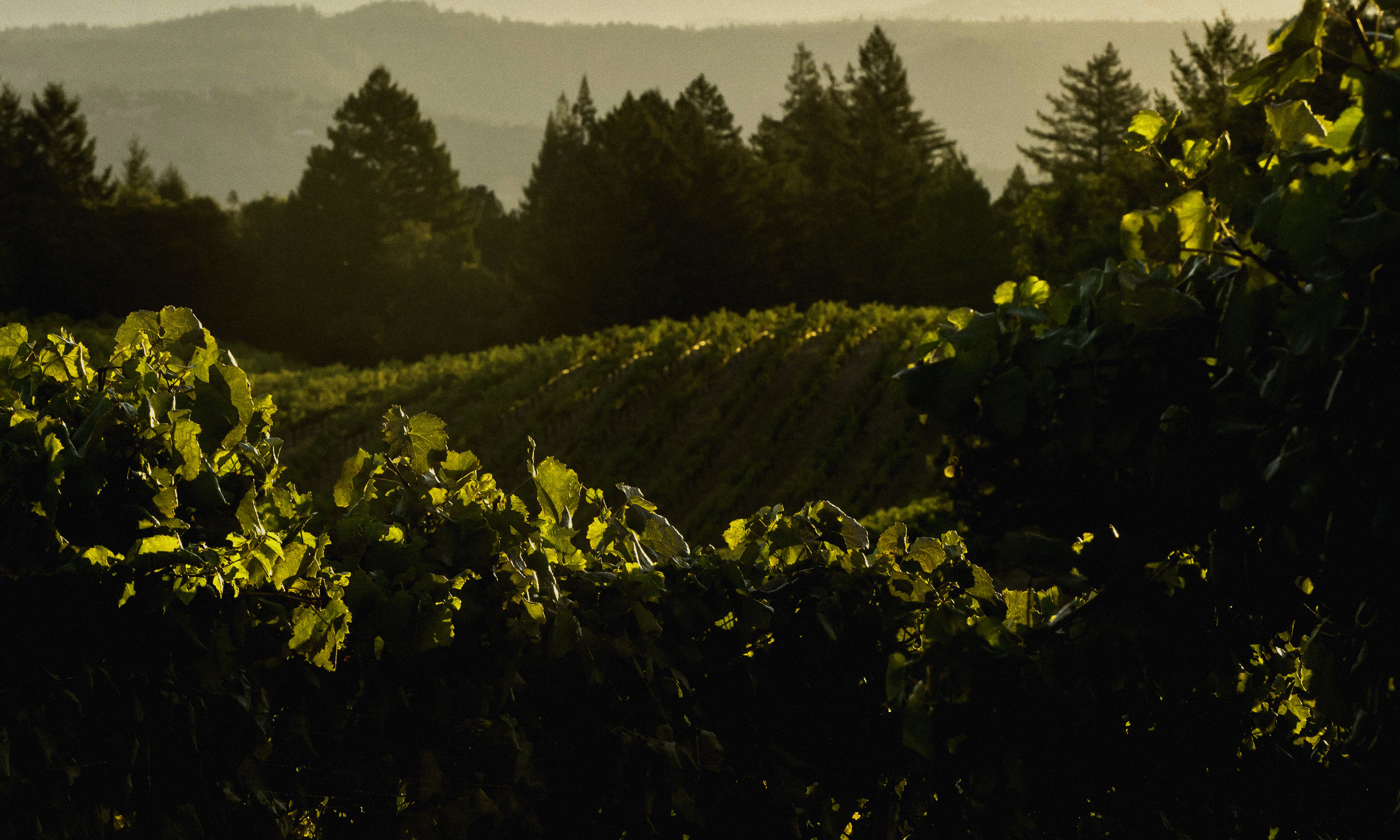 Tasting is by appointment only
Information
Cabernet Sauvignon
Chardonnay
China
Denmark
Germany
Japan
Mexico
South Korea
Wine Club Membership
Premiere Napa Valley Wines
About Us
PALMAZ VINEYARDS is a family-owned and -operated gravity-flow, gravity-finish winery and historic estate at the southern end of Napa Valley. The property has been cultivated since the advent of Napa Valley's wine-and-spirits industry in the 1860s — notably by Napa pioneer Henry Hagen, whose Cedar Knoll Vineyards, winery and distillery was there from 1881 to 1895.
The Palmaz family's take on wine stems from their belief that science perfectly complements the traditions of viticulture and winemaking — a conviction upheld with every bottle of world-class Palmaz wine. The estate comprises 610 sustainable acres; the vineyards — 15 terroirs planted at three elevations: 400, 1,200 and 1,400 feet above sea level — are spread over 64 acres of diverse terrain that yields complex wines.
The estate's centerpiece is the Cave, an 18-story, 100,000-square-foot subterranean winery that required seven years to complete. There, the family combines the latest technology with time-honored craftsmanship to make, among much else, their signature Palmaz Cabernet Sauvignon.
Palmaz Vineyards conducts private tour and tastings by appointment only Monday through Saturday. The tour consists of a walk through of several levels of the cave where we show how our wines are made using gravity-flow winemaking methods. Then guests will join us for a tasting where three winery-only white wines and three vintages of the Palmaz Vineyards Cabernet Sauvignon are featured and paired with hors d' oeuvres. All tours are lead by a member of the Palmaz family and are subject to availability. There is a charge of $80 per person for small groups; and for groups of 12 or more the charge is $95 per person. Please allow for at least two hours for your visit.

For reservations, please call 707-226-5587 or email contactus@palmazvineyards.com for more information.
View
A spectacular view looking down onto the Napa Valley from the eastern hills. Mt Tamilpais to Mt St Helena in view.
Unique Features
Palmaz Vineyards' winemaking and aging takes place within the living rock of Mount George, in a flawlessly engineered maze of tunnels and lofty domes. The depth of the wine cave is equivalent to an 18-storey building, providing the vertical range needed for true gravity-flow winemaking. Thus, the wine is never subjected to the violent agitation of pumping, which can change the wine's intra-molecular structure. This gentle treatment allows the finest nuances of flavor to develop naturally – the result is a complex, elegant wine.
Each wine is paired with hors d' oeuvres and cheeses featuring the local vendors of the Oxbow Farmers market.
Wine Education
Each tour is pivatly conducted showing how the grapes are grown in the vineyards to a detailed tour of the gravity flow and gravity finish winery. Every tour can be tailored to focus on your interests.
Family friendly
Families are welcome to bring their children on tours and tastings.
Virtual Tastings
Let us bring our acclaimed tour and tasting experience to your home. Select from one of the various Tasting Packages available. You can invite your friends (no matter where in the country they are). We will ship the wine flights to your doorsteps. Then we will arrange a time to meet up on a private video conference with one of our Ambassadors. Connect with the estate privately on video conference where we will virtually walk through the cave, and our winemaking process. Then taste together the wines while connecting with your friends and family. Each tour is private and live so you control the show.

Connect, Taste, and Enjoy what Palmaz Vineyards is all about.

Once we receive your order, one of our Estate Ambassadors will reach out to organize your virtual tasting appointment. Please allow 2 weeks for us to bottle your tasting kit and ship it before your requested tasting date.

Please note that each of the 250ml bottles included in the tasting kit is 8.45 ounces each. We recommend that 2 -3 persons share one tasting kit.
Reservations:
707-226-5587
Virtual tastings available
Tasting fee
Seated tasting available
Private tasting available
Indoor tasting area
Outdoor tasting area
Historical landmark
Unique architecture
Family friendly
Romantic
Sustainable practices
Winemaker or owner usually available
Family run