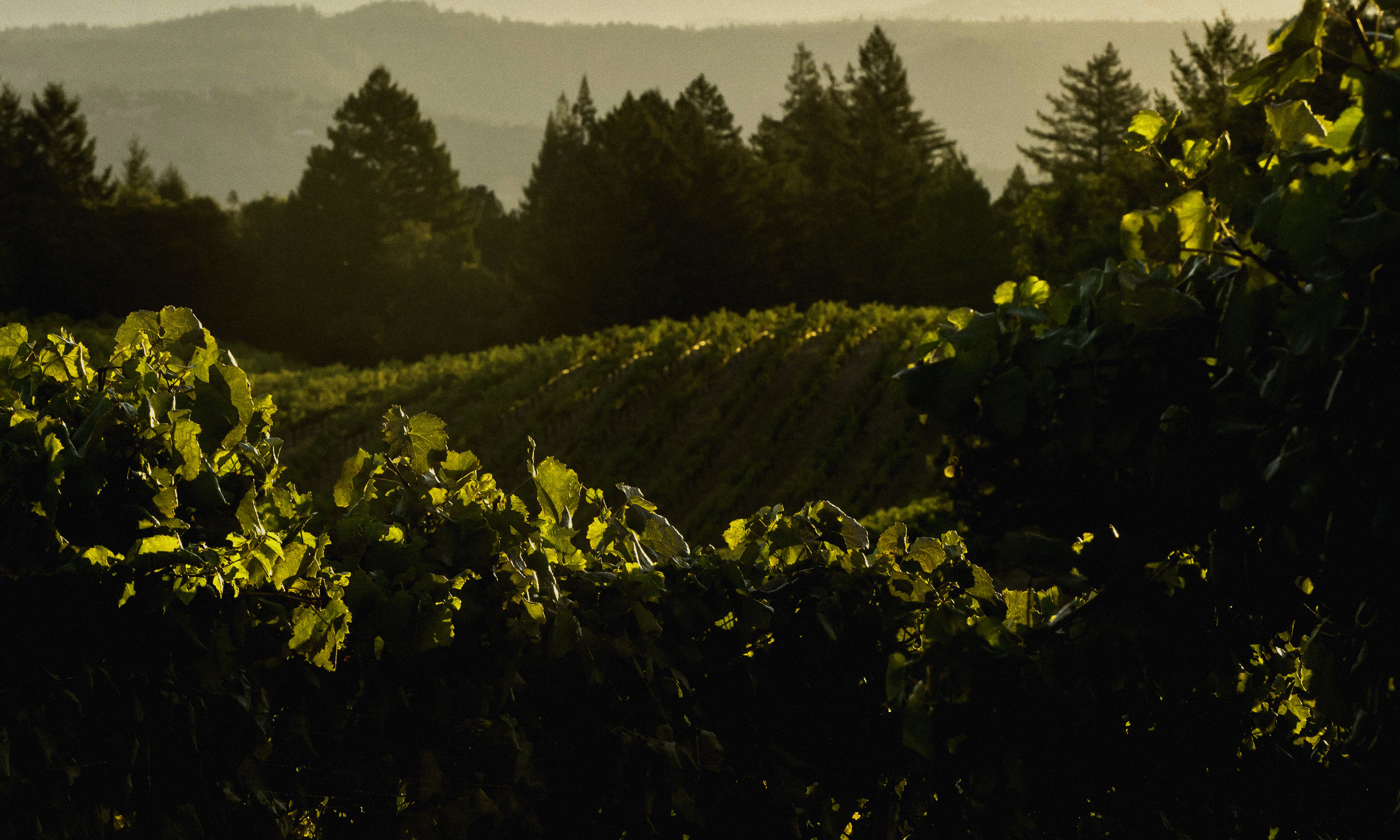 O'Shaughnessy Estate Winery
Tasting is by appointment only
Hours
Tours & Tastings are offered 7 days a week between 10 a.m. and 4 p.m.
Tasting Details
Information
Howell Mountain
Mount Veeder
Canada
Caribbean
China
Denmark
Germany
Hong Kong
Japan
Sweden
United Kingdom
Wine Club Membership
Premiere Napa Valley Wines

About Us
Our Howell Mountain estate vineyard and winery reside on a one hundred and twenty acre hillside property that is now reaching full maturity at twenty years of age. Beginning in 1997 we planted twenty nine acres of Cabernet Sauvignon and six acres of the seven historic blending varietals, Cabernet Franc, Petit Verdot, Merlot, Malbec, Carmenere, St. Macaire and Gros Verdot.
The vines span three distinct vineyards. The Amphitheater Vineyard derives its name from its shape across the hillside and the Rancho Del Oso Vineyard its name from a resident black bear who visits from time to time. Newest to us is our Osprey's Nest Vineyard which we share with a young family of Osprey.
The vines from our steeply terraced vineyard on Mount Veeder, aka 'Betty's Vineyard', struggle for nourishment and moisture consistently producing clusters with small berries and intense flavors. Wines from this vineyard have been highly acclaimed through the media since our first vintage in 2002, for their power and elegance. We acquired this property in 2000 and farm 17 acres on this remote 55-acre estate.
The 265 acre Woolls Ranch on Mount Veeder was purchased in 2006 and produced its first fruit in 2012. We have 32 planted acres here and grow primarily Cabernet Sauvignon on this remarkable site. We also cultivate small blocks of Merlot, Cabernet Franc, Malbec, Carmenere and St. Macaire.
The Oakville vineyard spans 32 acres surrounding Betty and Paul's home. Planted at various times, we grow Sauvignon Blanc, Chardonnay and Cabernet Sauvignon here. The Chardonnay plantings of Old Wente Clones, 809 and 548 provide the backbone of our complex, dramatic blend which debuted with our 2009 vintage. The Children's Garden Sauvignon Blanc also comes from this beautiful property and provides us with our perfect first course wine.
Location
O'Shaughnessy Estate Winery
1150 Friesen Drive
Angwin, CA 94508
View Winery Map
Tasting are primarily conducted in the winery.
View
Howell Mountain vineyards
Reservations:
707-965-2898
Tasting fee
Seated tasting available
Tasting bar
Indoor tasting area
Unique architecture
Fireplace
Sustainable practices