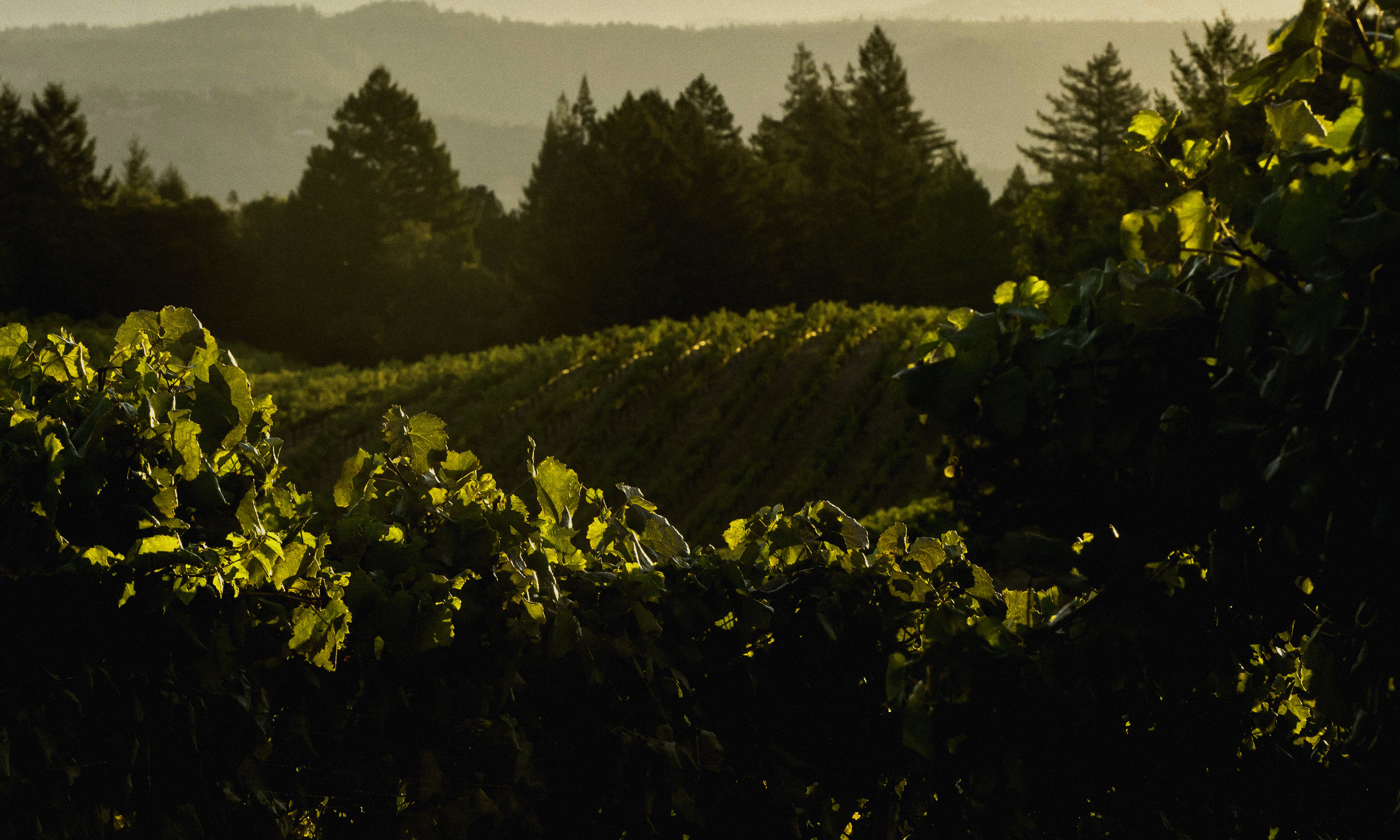 Tasting is by appointment only
Hours
Currently not open to the public
Virtual tastings offered!
Tasting Details
Information
Napa Valley
Spring Mountain
Cabernet Sauvignon
Chardonnay
Merlot
Red Blend
Canada
Caribbean
China
Denmark
France
Germany
Hong Kong
Mexico
Singapore
South Korea
Switzerland
Taiwan
Wine Club Membership
Premiere Napa Valley Wines

Certified Winery
Certified Land
About Us
Newton Vineyard was one of the first wineries on Spring Mountain, a rugged yet serene appellation located west of St. Helena on the eastern flank of the Mayacamas range. Newton Vineyard was established by Dr. Su Hua and Peter Newton, whose trailblazing vision transformed the hillside into a 490 acre estate with 73 acres of planted vines.
Newton's approach to winemaking is meticulous, using techniques based on an old-world style including natural fermentation and bottling without filtration. The grapes are handled with care, hand-picked in small lots and transferred to the cellar for gentle pressing. The winery is custom-designed to allow lots from 70 distinct parcels on the property to ferment separately, affording the winemaker an abundance of options when constructing final blends. Barrel aging takes place in a cave built into the mountain directly beneath the winery and its iconic gardens.
We invite you to visit Newton Vineyard and discover this jewel atop Spring Mountain in St. Helena.
All of our distinct guest experiences are by appointment only. Please expect to spend approximately 90 minutes with us.
Reservations may be made online (see below) or by calling the winery directly at 707-204-7423. We are closed Thanksgiving Day, Christmas Eve, Christmas Day, New Year's Day.
Newton Discovery:
The experience begins with a stroll through our iconic garden, followed by a visit to our underground barrel caves. Throughout the tour, your Wine Ambassador will take you through Newton's rich history and winemaking techniques. You will then be guided to a cozy tasting room, where you will sample wines from our Unfiltered range.
$75 per person
Single Vineyards Immersion:
Our Single Vineyard range was launched in 2017 to celebrate Newton Vineyard's 40th anniversary. These limited production wines showcase some of Napa's most extraordinary terroirs, and have received high ratings from respected wine critics.
This premium experience includes tours of our iconic garden and underground wine caves. You will encounter Newton's unique personality firsthand, as your Wine Ambassador shares the winery's fascinating history and winemaking philosophy. The session concludes with a seated tasting, featuring our Single Vineyard and winery exclusive wines.
$125
Vineyard Exploration (Private Experience):
Explore the Newton estate with this one-of-a-kind tasting experience. We start the session by driving you to the top of our property in our deluxe utility vehicle. Surrounded by breathtaking panoramic views of the Napa Valley, you will enjoy an intimate tasting on a platform nestled among our Cabernet Sauvignon vines, 1600 feet above the valley floor. The tasting menu will be customized for each group.
$250
You must be of legal drinking age to engage with us. Please enjoy responsibly.
Location
Newton Vineyard
2555 Madrona Avenue
Saint Helena, CA 94574
View Winery Map
Large tasting terrace and patio overlooking the valley.
A small tasting room with large windows to the adjacent terraced hillside vineyard blocks.
View
Expansive views of St. Helena and beyond over hillside vineyards
Unique Features
French Parterre garden has been featured in magazines and sits atop the Chardonnay cave built into the hillside.
Virtual Tastings
Discover Newton Vineyard through our different tasting bundles. Our in-house Sommelier will transport you to Napa Valley and awaken your senses while sharing the history , winemaking style and ins and outs of the winery.
Reservations ‐
707-204-7423
Virtual tastings available
Tasting fee
Tasting fee waived with wine purchase
Seated tasting available
Private tasting available
Indoor tasting area
Outdoor tasting area
Sustainable practices