Information
Cabernet Franc
Cabernet Sauvignon
Malbec
Marsanne
Merlot
Petit Verdot
Petite Sirah
Rhone Varieties
Rose
Sauvignon Blanc
Syrah
Viognier
Czech Republic
Hong Kong
Japan
Wine Club Membership
Premiere Napa Valley Wines

About Us
Kenefick Ranch is a 125 acre vineyard located beneath the Palisades of Mt. St. Helena on the east side of Calistoga. Owned by the Kenefick family, the vineyard has been farmed since 1985 with a focus on Bordeaux varietals and two proprietary blends - Pickett Road White and Pickett Road Red. Kenefick Ranch first private label vintage was 2002. The wines are produced at Fairwinds Estate Winery. We are a partner with the Fairwinds Tasting Room and have our wines for purchase.
Our Makers' Story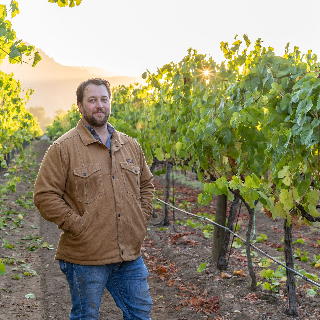 Chris Kenefick
— The wines that come from Napa Valley are always exceptional and continuously speak to the hard work, attention to detail, and passion that each vintner puts into their product.
Read
Location
Kenefick Ranch Winery
2200 Pickett Road
Calistoga, CA 94515
View Winery Map
Our tasting room is located at Fairwinds Estate which is shared by three other brands. Casual and very friendly staff offer great experiences for all levels of wine enthusiasts. A selection of tasting experiences as well as locations on property. Picnics allowed.
View
Along the Silverado Trail closer to Calistoga
Wine and food pairings for groups by appointment.
Wine Education
Will offer this by appointment only. Staff is knowledgeable
Reservations:
707-942-6175
Tasting fee
Tasting fee waived with wine purchase
Seated tasting available
Private tasting available
Tasting bar
Indoor tasting area
Outdoor tasting area
Historical landmark
Unique architecture
Gardens
Picnic area
Family friendly
Art on display
Romantic
Sustainable practices
Family run