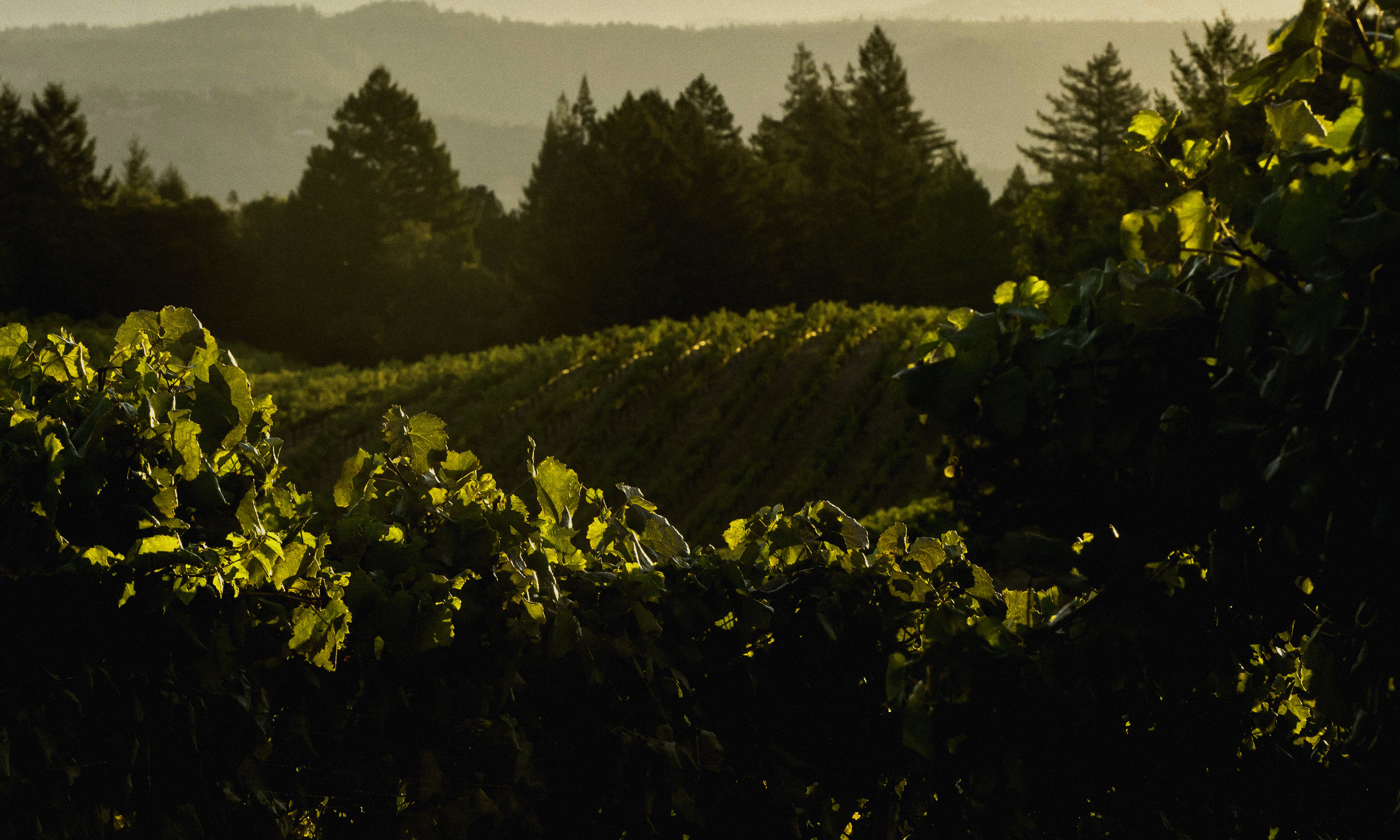 Open to the public, no appointment needed
Hours
Sunday through Wednesday 10am - 10pm
Thursday through Saturday 10am - Midnight
Tasting Details
Information
Coombsville
Los Carneros
Napa Valley
Oak Knoll District of Napa Valley
Cabernet Sauvignon
Late Harvest / Dessert
Merlot
Sauvignon Blanc
Syrah
China
Hong Kong
Singapore
Thailand
Wine Club Membership
Premiere Napa Valley Wines
About Us
John Anthony Vineyards is a small-production, family-run winery, owned by Vintners Michele and John Anthony Truchard. Both John Anthony and Michele come from Napa Valley wine families and were destined to follow in their footsteps, while taking a fresh approach to farming world-class terroir and hand-crafting fine wines.
In the late 1800's Jean Marie Truchard, the great grandfather of John Anthony Truchard, arrived in the US from France with $500 in gold bullion and a dream to grow grapes and make wine. He landed in Cat Springs, Texas where he planted a vineyard and built a winery. The Texan humidity was unkind to the grapes and as they ripened, they rotted on the vine. The family instead lived off the land and raised cattle.
A generation later, Tony Truchard, grandson of Jean Marie and the father to John Anthony, picked up where his grandfather had left off. In the early 1970's, through a twist of fate, the family finally purchased property in Napa California.
John Anthony learned the wine business from the ground up, farming the land hand-in-hand with his father. Hard work turned to passion and a vision to both grow world-class fruit and create world-class wines from those grapes.
In 1997 John Anthony began his own vineyard management company farming for world-class wineries in the Napa Valley. He also began leasing vineyards to grow his own grapes. The vision was clear and persists today: select the ideal climate and vineyards for the fruit, choose the best vine stock available, care and tend to each vine's needs, work with the best winemaker available, and share the end result with those who will truly appreciate it.
Michele having studied diet and nutrition, was pioneering food and wine pairing experiences for a world-class winery, when in 2003, she and John Anthony crushed what would become their first vintage of Syrah.
Our fruit is sourced only from vineyards leased or managed by John Anthony, pairing the perfect vineyards for the varietals we want to grow. This level of viticultural control produces exceptional quality in the exact style for each of our wines. Our signature collection includes Sauvignon Blanc from Los Carneros, Syrah and Cabernet from Oak Knoll District of Napa Valley, Merlot from Crane Vineyards, and our John Anthony Vineyards Reserve Cabernet. Each of our wines displays amazing balance that drink well now, or with a little self-restraint will last for years to come.
John Anthony estate wines are available exclusively through our Napa-chic tasting Lounge, downtown Napa and direct for those that sign up for THE LIST (annual allocations of each newly released varietal). Join us 10am - 10pm Sunday through Wednesday and 10am - Midnight Thursday through Saturday. Vineyard tours can also be arranged.
Location
John Anthony Vineyards
1440 First Street
Napa, CA 94559
View Winery Map
Our beautiful Napa-chic lounge has stunning touches of leather, wood and cowhide. Relax on our sofas, at high-top tables, or at the bar and let our young, passionate team of wine educators lead you through our signature wines.
Unique Features
Incredible viticultural control from vineyard selection, farming, winegrowing and winemaking. Our exceptional signature wines are undeniably John Anthony Vineyards.
Bites of Beehive cheeses and charcuterie to complement our wines.
Music
Music complements the mood of our Napa-chic tasting lounge by day and by night.
Make a Reservation
Open to the public
Open for wine tastings
Tasting fee
Seated tasting available
Private tasting available
Tasting bar
Indoor tasting area
Unique architecture
Art on display
Couches
Romantic
Sustainable practices
Meeting space for up to 8 people
Family run