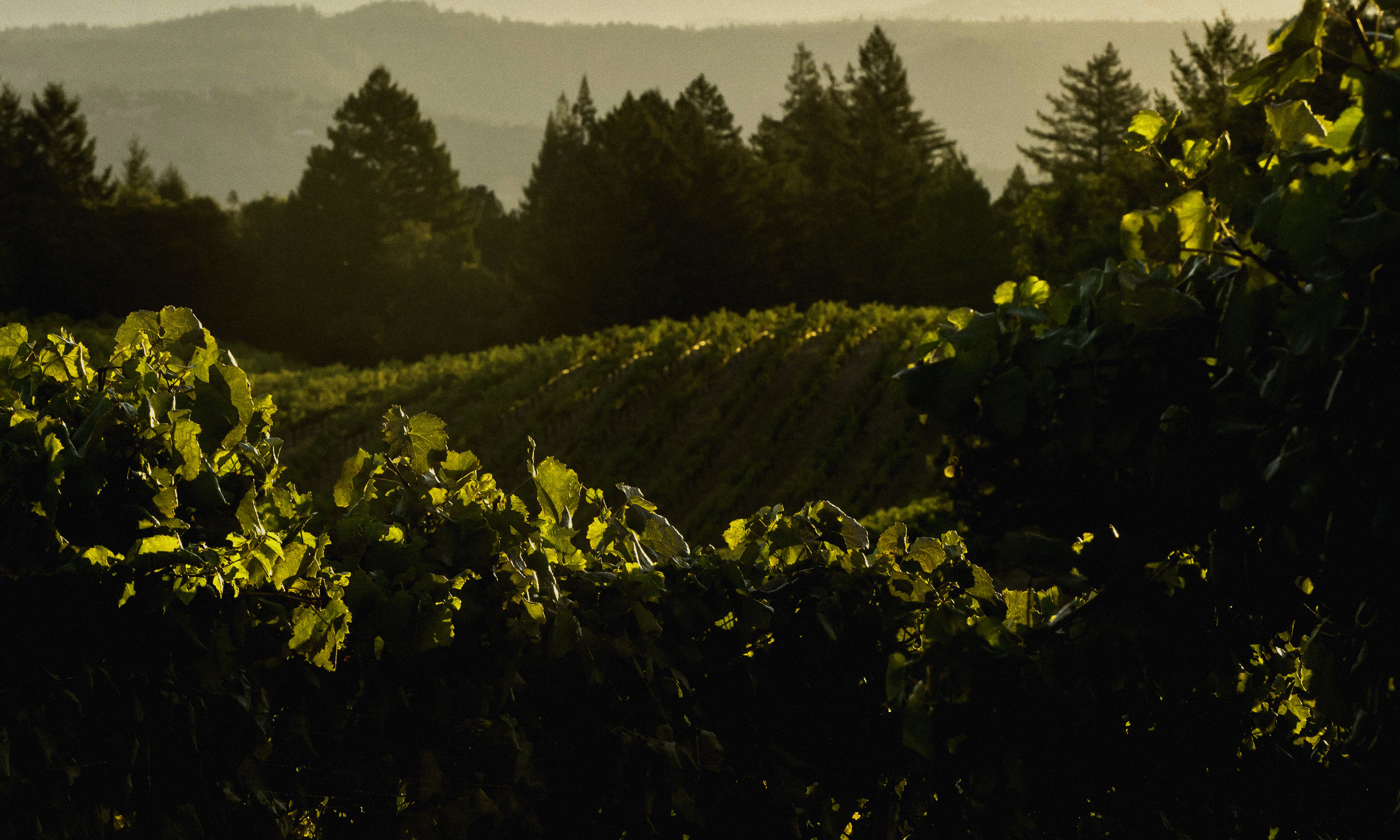 Tasting is by appointment only
Hours
Open by appointment Friday - Sunday with tasting times at 11am, 1pm and 3pm. Please contact us to inquire about availability. We look forward to meeting you.
Virtual tastings offered!
Tasting Details
Information
Coombsville
Howell Mountain
Los Carneros
Napa Valley
Oakville
Rutherford
Stags Leap District
Cabernet Sauvignon
Chardonnay
Merlot
Petite Sirah
Rose
Wine Club Membership
Premiere Napa Valley Wines
About Us
Sometimes dreams come true…
The dream was to create high quality, hand crafted, small lots of cabernet sauvignon from top Napa Valley appellations. In vintage 2000, the Moss' made their first barrel from merlot grown on the Carneros property where they lived. They knew they were on to something special! For several more years, while working a full time job in the wine industry, James spent evenings and weekends learning the intricacies of winemaking. James, a native Texan was fortunate to have the opportunity to work alongside two phenomenal winemakers in the Valley; Mark Jessup, former winemaker from Jessup Cellars, Robert Mondavi and Opus One and now winemaker at J. Gregory Wines, and subsequently with Gustavo Brambila, former winemaker for Chateau Montelena, Grgich Hills and now part owner/winemaker of Gustavo Wines
Janet Moss moved from Boston to California in 1990 and her first job in California was working for the world renowned sparkling wine facility Domaine Carneros. During her 10 year tenure at Domaine she attended classes at the Napa Valley College to expand her knowledge of the wine industry, she continued to go on and get her winemaking and viticulture degree in 1999.
Dreams do come true but not before a lot of hard work! In 2010 they opened their own winery located in the southernmost part of Napa located in the Wine Crusher District, Napa's boutique artisan winemaking district.
The J. Moss name on every bottle is a promise of the highest quality. Everything is crafted by hand, then patiently vinified in separate single vineyard blocks and barrel lots in limited quantities, with production steadily increasing each year. Their passion is to produce not just good, but great wines that reflect their vintages and single vineyards from top appellations in the Napa Valley.
James and Janet hope each wine will provide a unique and rewarding experience and will show you the amount of care that goes into each bottle of J. Moss wine. They invite you to share in their family's passion for fine wines and the tradition of making memorable cabernets in the Napa Valley!
Come and visit us and share the dream on your next trip to the Napa Valley!
James, Janet and Westley Moss
Thank you for your interest in visiting J. Moss Winery. We are delighted to welcome you for a private tasting of our limited production single vineyard wines from some of Napa Valley's top AVA's.

Our family owned and operated boutique winery is located in the southern part of Napa, approximately 5 min. south of the City of Napa in the Urban Area Crusher Wine District. Tastings are by appointment Friday - Sunday with tastings at 11am, 1pm and 3pm.

In order to abide by the social distancing recommendations, limited tasting appointments are available per time slot and for six (6) or less guests per group. Guests must be 21 years or older. Tastings will be conducted in a seated guided salon style tasting outside in our courtyard, weather permitting, followed by a brief tour of the production facility often lead by a member of the Moss' family.

Reservation required. Online appointment request: http://jmosswines.com/visit/ or phone 707-647-3388.
Email: info@jmosswines.com

Unique Features
We are proud of our diversity and believe it is a foundation for our exceptional quality wines and teamwork. J. Moss winery is one of a handful of African American owned wineries in Napa Valley. James and Janet Moss and son Westley are hands on in all aspects of the business.
Consulting winemaker Julie Hagler Lumgair has been assisting the Moss' in the winemaking and production of their award winning wines and Vineyard consultant, Brendan Brambila, 3rd generation Hispanic American viticulture professional has been assisting in the vineyards..
Virtual Tastings
Virtual tastings are available. Please inquire about details. Cheers,
Make a Reservation
Virtual tastings available
Tasting fee
Seated tasting available
Indoor tasting area
Outdoor tasting area
Sustainable practices
Winemaker or owner usually available
Family run