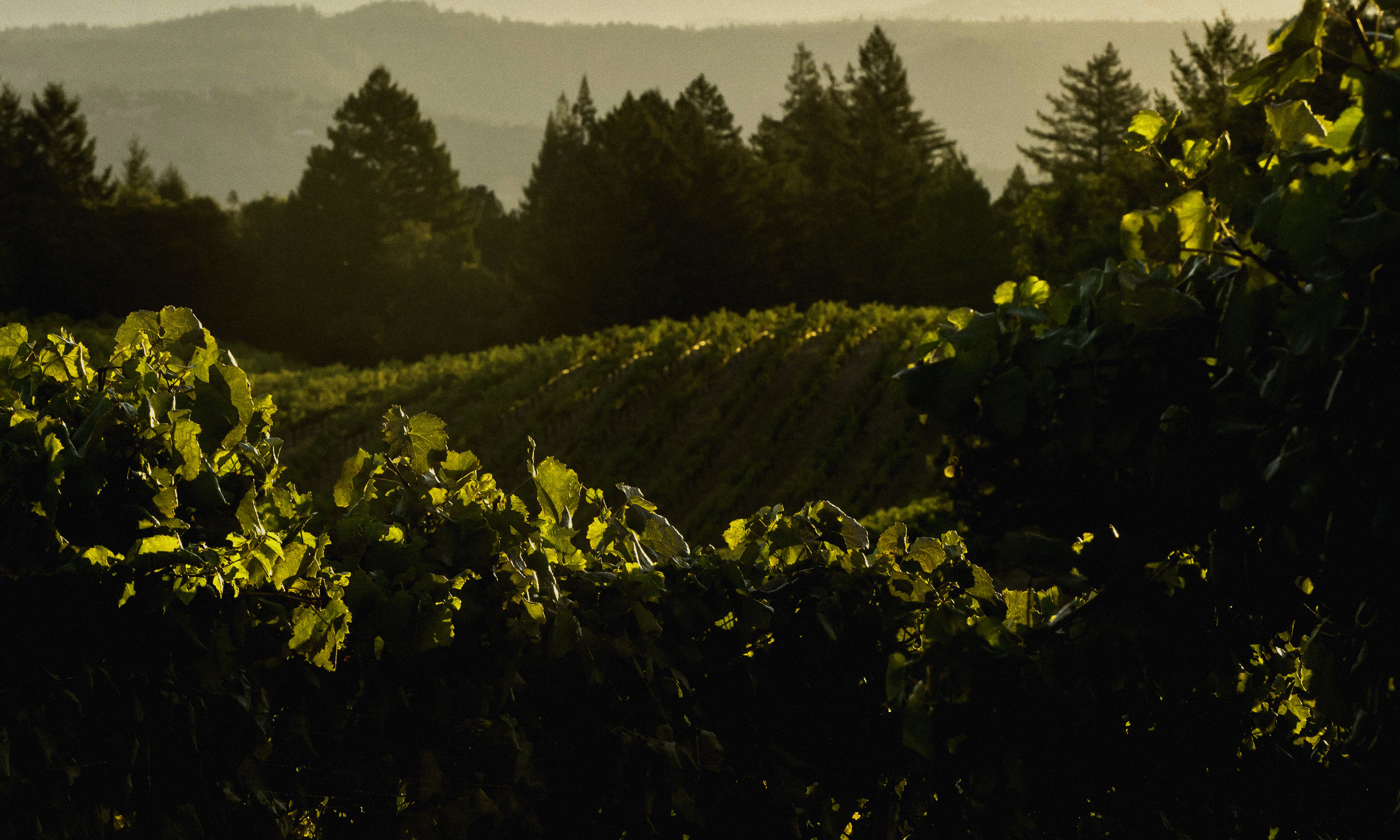 Tasting is by appointment only
Hours
Find our wines at The Studio by Feast it Forward, a new vintner collective tasting room and meeting space in downtown Napa. Full tastings / tours available by appointment.
Open daily 10:30 am - 9 pm
Tasting Details
Information
Cabernet Franc
Cabernet Sauvignon
Chardonnay
Merlot
Red Blend
Wine Club Membership
About Us
Our family started off in Napa Valley growing walnuts, dates, and a small selection of grapes in the 1950s. That's when Dr. Lewis Gibbs Carpenter Jr., a lifelong farmer and psychologist with a history rooted in the cattle ranches of Gilroy, moved to Saint Helena and bought land on the valley floor. An agriculturalist at heart, Lewis' expansive orchards and personal garden were a testament to his hard-working attitude and dedication to Napa Valley's natural resources. By the 1970s, he had replaced most of the nut and fruit orchards with several Bordeaux varietals of grapes, including Cabernet Sauvignon, Cabernet Franc, Sauvignon Blanc, and Merlot, all of which were beginning to gain international attention following the Judgement of Paris in 1976.
It wasn't until the year 2000 that Craig Handly, Lewis' son-in-law who was working in the valley as a label designer at the time with his wife Susan, began making wine from Cabernet Sauvignon and Cabernet Franc grapes grown by Lewis. These first batches, made in a tank kept in our barn, were the beginning of Craig's new career as a winemaker. Over the next decade, he honed his skills while making private label wines and bottling under his first labels, Terroir Napa Valley and Sentall. It wasn't until Lewis passed away in 2013 that we introduced Gibbs, an expression of the quality of fruit that Lewis passionately grew for 60 years. To this day, our Cabernet Franc, Cabernet Sauvignon, and Sauvignon Blanc come from the same vineyards planted by Lewis over forty years ago.
Location
Gibbs Vineyards
617 Crystal Springs Road
Saint Helena, CA 94574
View Winery Map
The Studio by Feast it Forward is a 15 vintner collective tasting room and meeting space in downtown Napa. In addition to the tasting bar, it boasts a retail section featuring local artisan crafts / products, fresh coffee and kombucha on tap. Outside you will find plenty of couches, tables and daybed swings to lounge on as you enjoy your wine. The upstairs houses a live test kitchen where chefs such as Jacques Pepin and Rick Moonen will lead live recipe demonstrations paired with wines from the bar.
View
View of the Napa River, Oxbow Commons and the Napa Valley Wine Train Station
We do not serve food, but encourage guests to order food from the surrounding restaurants and bring it to the tasting room.
Reservations:
707-963-3997
Open to the public
Tasting fee
Tasting fee waived with wine purchase
Seated tasting available
Private tasting available
Tasting bar
Indoor tasting area
Outdoor tasting area
Couches