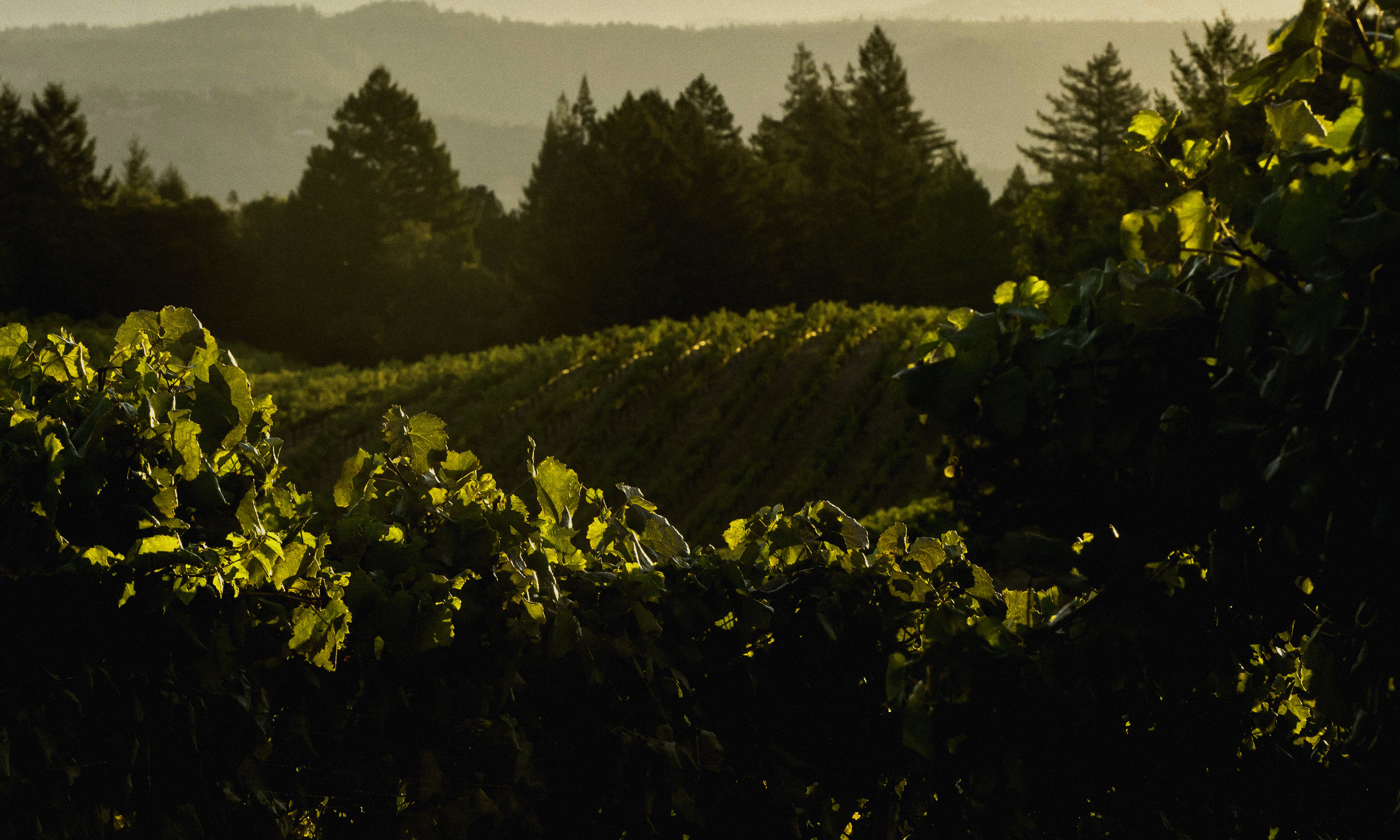 Tasting is by appointment only
Information
Mount Veeder
Napa Valley
Oakville
Rutherford
St. Helena
Yountville
Cabernet Franc
Cabernet Sauvignon
Petite Sirah
Red Blend
Sauvignon Blanc
Syrah
Canada - Ontario
Japan
Japan
Wine Club Membership
Premiere Napa Valley Wines

Certified Winery
Certified Land
About Us
Wine, at least for me, has many facets. It's a business, a passion, a way to continue farming. Hopefully I can transfer a sustainable way of life, to yet another generation.
My (ad)venture in wine seems to me to be a natural progression of history. Having been influenced all my life by my father's, uncle's, and their forbearer's lives in Napa agriculture, they have left, as part of their legacy, their deep and abiding affinity for the land from which came not only their livelihood, but also life full of purpose.
Given this legacy one does not continue farming for dispassionate reasons alone—there are easier ways to make a living.
And thus, taking the next step and putting one's name on a bottle of wine does not come lightly. After almost a decade of making wine, I now feel confident that the quality of what is in the bottle honors the past, and will give pride to future generations.
I hope you will try one or more of my wines and let me know if you agree. Your best chance of finding these hard to find wines are direct from the winery. All are produced in small quantities, and even smaller fermentation lots that are then carefully blended together.
For information on our wines, please visit our website www.gamblefamilyvineyards.com or call us at 707-944-2999.
Tom Gamble
Owner / Farmer
Location
Gamble Family Vineyards
7554 Saint Helena Highway
Napa, CA 94558
View Winery Map
Gamble Family Vineyards is a small, privately owned winery nestled in the southern part of Oakville. We focus primarily on Bordeaux varietals, including our renowned, barrel-aged Heart Block Sauvignon blanc. We are open to hosting members and collectors looking to join our family. Our offerings range from $95-$205 per bottle. For safety reasons, we do not allow dogs or children on the property.
View
Tom Gamble's family has been farming Napa since 1916. We are a small, private winery focusing on Bordeaux varietals. A hidden gem nestled in the southern part of Oakville,
Wine Education
We provide vine anatomy along with a tour of our production facility. All of our Private Client Managers are capable of answering questions from a beginner to the advanced wine lover.
Reservations:
707-944-2999
Tasting fee
Tasting fee waived with wine purchase
Indoor tasting area
Romantic
Sustainable practices
Winemaker or owner usually available