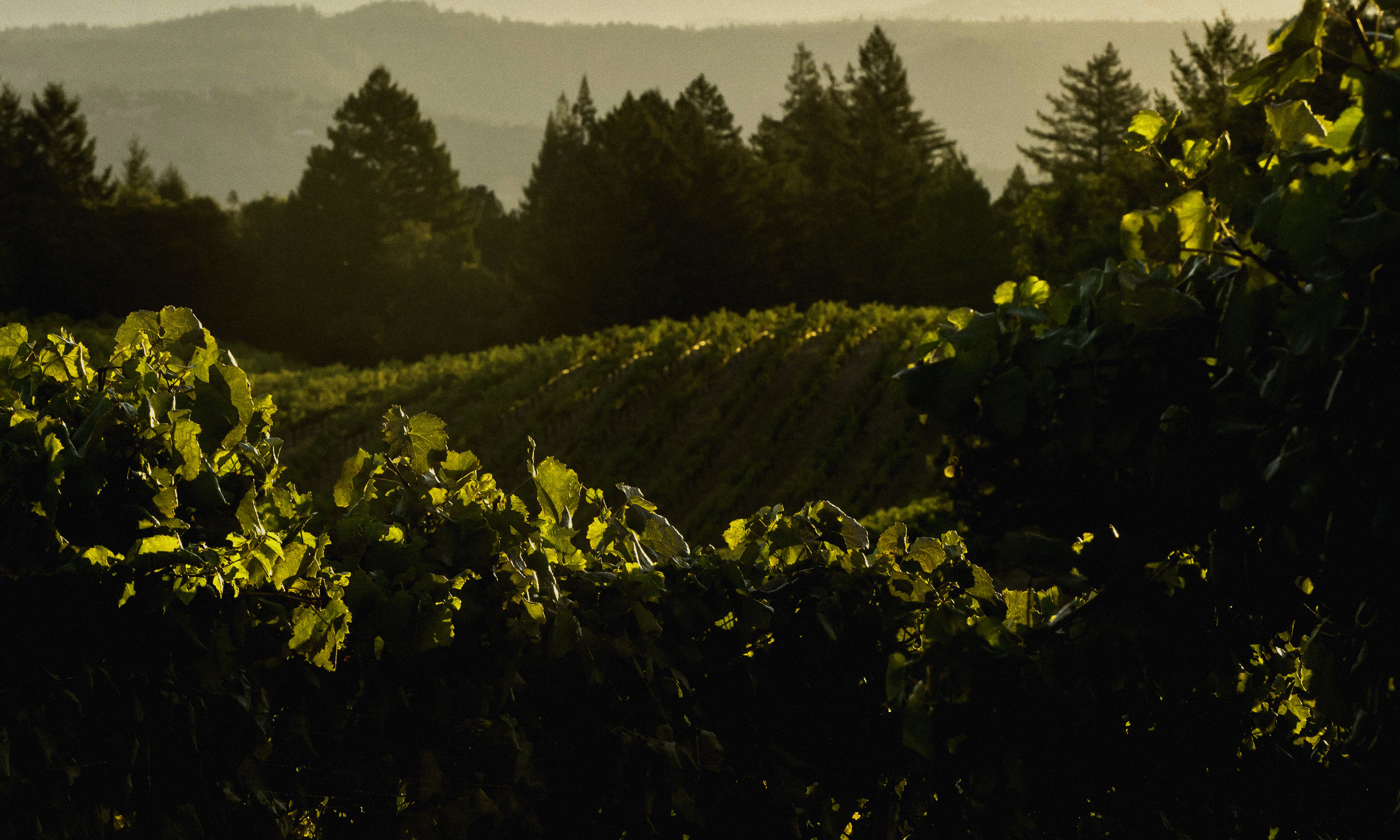 Tasting is by appointment only
Information
Los Carneros
Napa Valley
Rutherford
St. Helena
Cabernet Sauvignon
Chardonnay
Merlot
Petite Sirah
Sauvignon Blanc
Zinfandel
Bahamas
Barbados
Belgium
Bermuda
Canada - Alberta
Canada - British Columbia
Canada - Ontario
Czech Republic
Denmark
Ireland
Japan
Mexico
Philippines
Puerto Rico
South Korea
Sweden
United Kingdom
Wine Club Membership
Premiere Napa Valley Wines

About Us
Frog's Leap is a family-owned winery dedicated to sustainable principles and committed to producing wines with balance, restraint and respect for terroir. Originally founded by the Williams Family in 1981 on a spot along Mill Creek known as the Frog Farm, today Frog's Leap makes its home amongst 200 acres of vineyards in Rutherford at the historic 'Red Barn'. This noted 'ghost winery' was built in 1884 as the Adamson Winery and renovated in 1994 as Frog's Leap's permanent home. A handsome bi-level barrel chai completes the state-of-the-art winemaking facility and guests are received in the warm and welcoming LEED-certified hospitality center.
Now in its thirty-fifth year of production, Winemakers John Williams and Paula Moschetti hand-craft an annual production of 60,000 cases comprised of Sauvignon Blanc, Chardonnay, Zinfandel, Merlot, and an estate-grown Cabernet Sauvignon. Using the best of Napa Valley's organically grown, dry-farmed grapes and the most traditional winemaking techniques, Frog's Leap strives to produce wines that deeply reflect the soils and climate from which they emanate. Frog's Leap produces some of Napa Valley's finest wines and, undoubtedly, has one of the wine world's best mottos: "Time's fun when you're having flies."
Location
Frog's Leap
8815 Conn Creek Road
Rutherford, CA 94573
View Winery Map
Our Signature Seated Tasting offers you the opportunity to taste through a flight of four current release wines from the comfort of your private table on the back porch of The Vineyard House with views of the Mayacamas Mountains.
Our Garden/Cellar Tasting allows you to enjoy a stroll around the gardens, or relax and take in the ambiance of our Barrel Cellar—all with a glass of wine, of course. Weather dependent.
View
Our Signature Seated Tasting offers views of our market gardens and the Mayacamas Mountains.
Our Signature Seated Tasting does include a small amuse bouche plate.
Wine Education
Our Wine Specialists are on hand to guide you through the wines and share information about our wine making practices.
Make a Reservation
Open for wine tastings
Tasting fee
Seated tasting available
Tasting bar
Indoor tasting area
Outdoor tasting area
Historical landmark
Unique architecture
Gardens
Dog friendly
Couches
Fireplace
Romantic
Sustainable practices
Family run