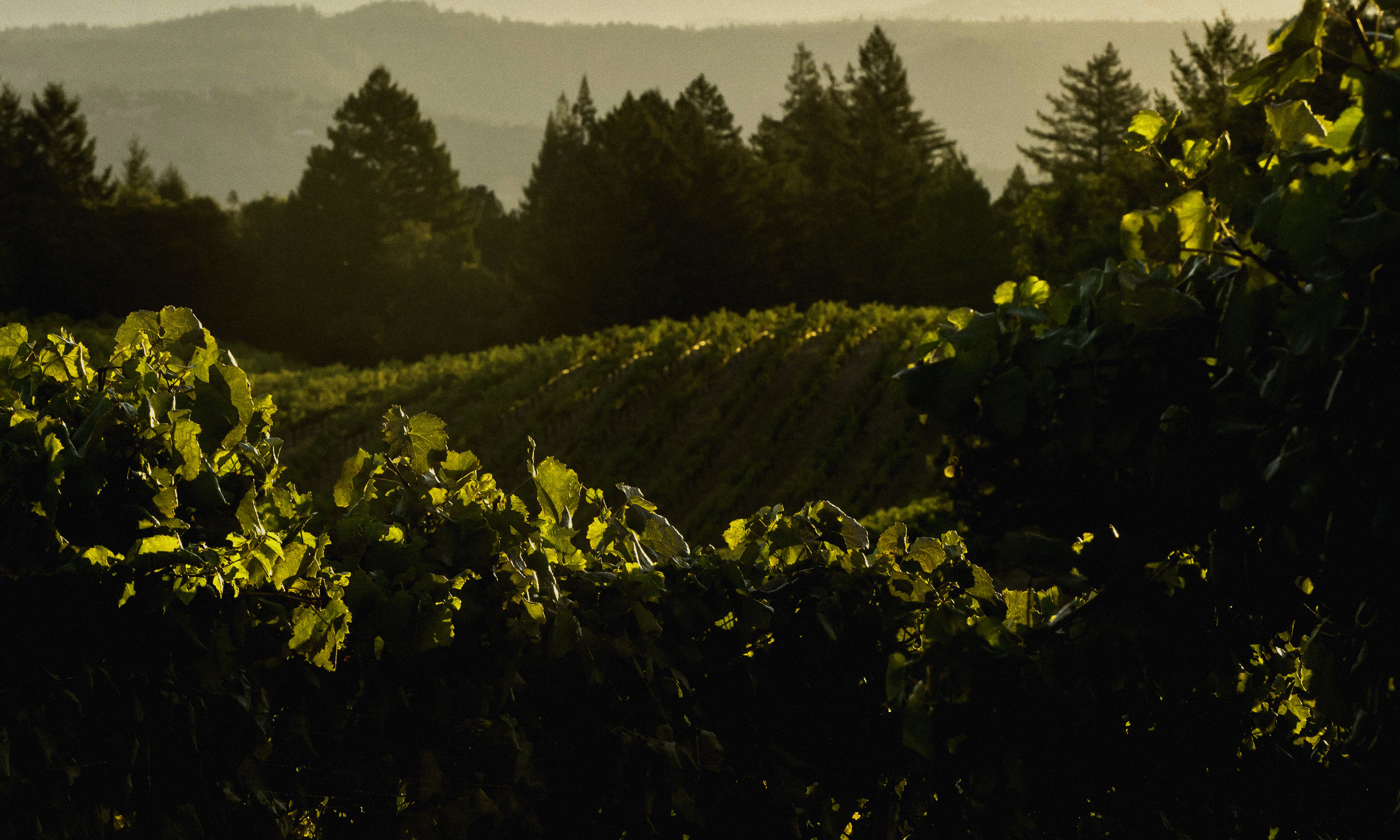 Tasting is by appointment only
Hours
Private tastings in our downtown Tasting Gallery by appointment only
Virtual tastings offered!
Tasting Details
Information
Cabernet Sauvignon
Red Blend
Sauvignon Blanc
Premiere Napa Valley Wines
About Us
When we first visited Napa, we couldn't help but notice an abundance of similarities to our native wine region of Stellenbosch in South Africa. An overwhelming feeling of familiarity provided us with a sense of place and belonging. The two mountain ranges that define the Napa Valley, draw stark comparisons to one another. Although the lushness of the western Mayacamas range, with its vibrant green hillsides, is stunning, it is the picturesque backdrop and topography of the eastern Vaca mountain range that reminds us of our South African roots. For that reason, our family felt confident that this would be the foundation for ELLMAN.
As third generation manufacturers, we believe in tradition and taking pride in cultivating a business that has been in our family for almost three-quarters of a century. In our pursuit to create a legacy for our family, we began our journey as vintners in the Napa Valley. We honor the traditions of this community with our love and appreciation for the gracious land as well as our spirit of hospitality.
ELLMAN is a family project. We aspire to see future generations continue to steward this remarkable property in Napa Valley. Creating our own space in history within this iconic region is our calling, and sharing these wines with you is our passion. When we made the decision to explore winemaking in 2007, we set out to learn all we could about the process of crafting premier wines and viticulture. Our goal was to create and share fine wines that honor our family name. Today, our wines come from our Estate Vineyard. Our home.
Our vineyard is a 20-acre, west-facing parcel along the historic Silverado Trail. We are nestled at the base of Soda Canyon in the shadows of Atlas Peak. Because the vineyard is planted in an ancient riverbed on the bench of the Vaca Mountains, the vines benefit from traits of both the valley floor and hillside characteristics. The soil is strewn with cobbles and rocks, stressing the vines and offering optimal drainage. Planted in 1999 to a sought-after suitcase clone of Cabernet Sauvignon, the combination of gentle slope, rocky soils, and old-world clonal material cooperate to produce wines of richness, complexity, and elegance.
Working closely with our team including Winemaker, Andy Erickson, and Vineyard Manager, Mike Wolf, we are confident in our product which is home-grown here in the Napa Valley. We express the utmost gratitude for being able to share our journey as we continue to pursue our vision and write our own story. As winemaker for Ellman, Andy Erickson shares our value of family and friendship. His body of work is revered and stands alone in the Napa Valley and across the globe. With his collaborative team by his side including Jessica Tarpy and Patrick Nyeholt, Andy's rich understanding of the land and his thoughtful approach in the cellar, gives the ELLMAN wines and estate the opportunity to grow into the multi-generational family endeavor we dreamed of.
Located in the heart of downtown Napa on First Street, tucked in the back of the Oenotri Restaurant Courtyard. Private seated tasting at table for up to 10-12 guests or lounge style tasting on couches. Customize your tastings with vinyl music of your choice. View the unique, one-of-a-kind art collection.. We can provide tastings with lunch or dinner service for an additional fee. On-line virtual tastings can be arranged at the customer's request.
upon request and additional fee, we can do lunch or dinner up to 10 guests at seated table.
Music
Lounge style music or our guests can choose a vinyl to play on turntable.
Virtual Tastings
Virtual tasting and/or events are available and can be structured per the clients request.
Make a Reservation
Virtual tastings available
Tasting fee waived with wine purchase
Seated tasting available
Private tasting available
Indoor tasting area
Art on display
Couches
Sustainable practices
Meeting space for up to 25 people
Family run