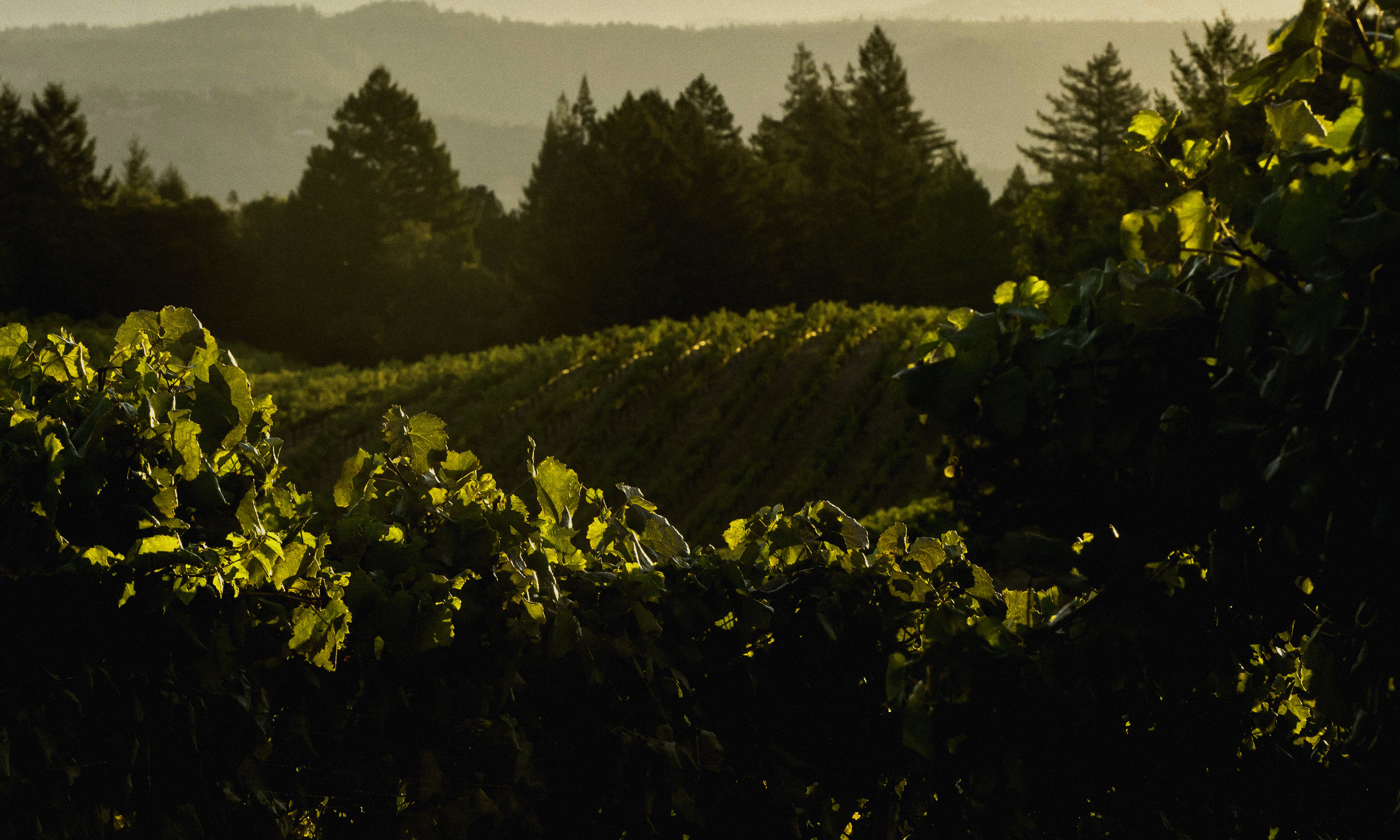 Tasting is by appointment only
Information
Cabernet Franc
Cabernet Sauvignon
Syrah
Premiere Napa Valley Wines

About Us
Located in Napa Valley's Coombsville appellation, Covert Estate is a hidden gem for
those who discover it. The limited-production wines are made by Julien Fayard, who
originated from France and is one of Napa Valley's most respected winemakers
producing California wine with French finesse.
Out of respect for the beautiful surroundings, the winery is nestled in a hillside cave
between the vineyard and an oak grove, and is only visible from a bird's-eye view,
perfectly disappearing into the landscape.
Covert's 5-acre estate vineyard is mostly comprised of Bordeaux varietals including
Cabernet Franc, Cabernet Sauvignon and Petit Verdot on its southern slopes while
Syrah is planted on the north-eastern section. The vines are farmed organically and sit
on a gentle slope with soil composed of solid volcanic ash from the nearby Mt. George.
Julien collectively established Covert Estate in 2012 with Cal and Pam Nicholson and Dave and Laura Nestor. Together, the partners share a love for and devotion to terroir-driven wines made with a minimal footprint on the land.
Covert Estate is open to guests for a personalized tasting experience by appointment
only.
The winery at Covert Estate sits in a cave underground between the vineyard and the oak grove. It can only be seen from a bird's-eye view of the property. At the southern entrance to the cave, sits an intimate tasting room with natural lighting, obsidian treasures from the property and an unobstructed view of the Coombsville caldera and Vaca Mountain Range. Tastings by appointment only.
View
Eastern view of of the Coombsville caldera and Vaca Mountain Range
Reservations:
707-337-5943
Tasting fee
Tasting fee waived with wine purchase
Seated tasting available
Private tasting available
Indoor tasting area
Outdoor tasting area
Unique architecture
Couches
Romantic
Sustainable practices
Family run