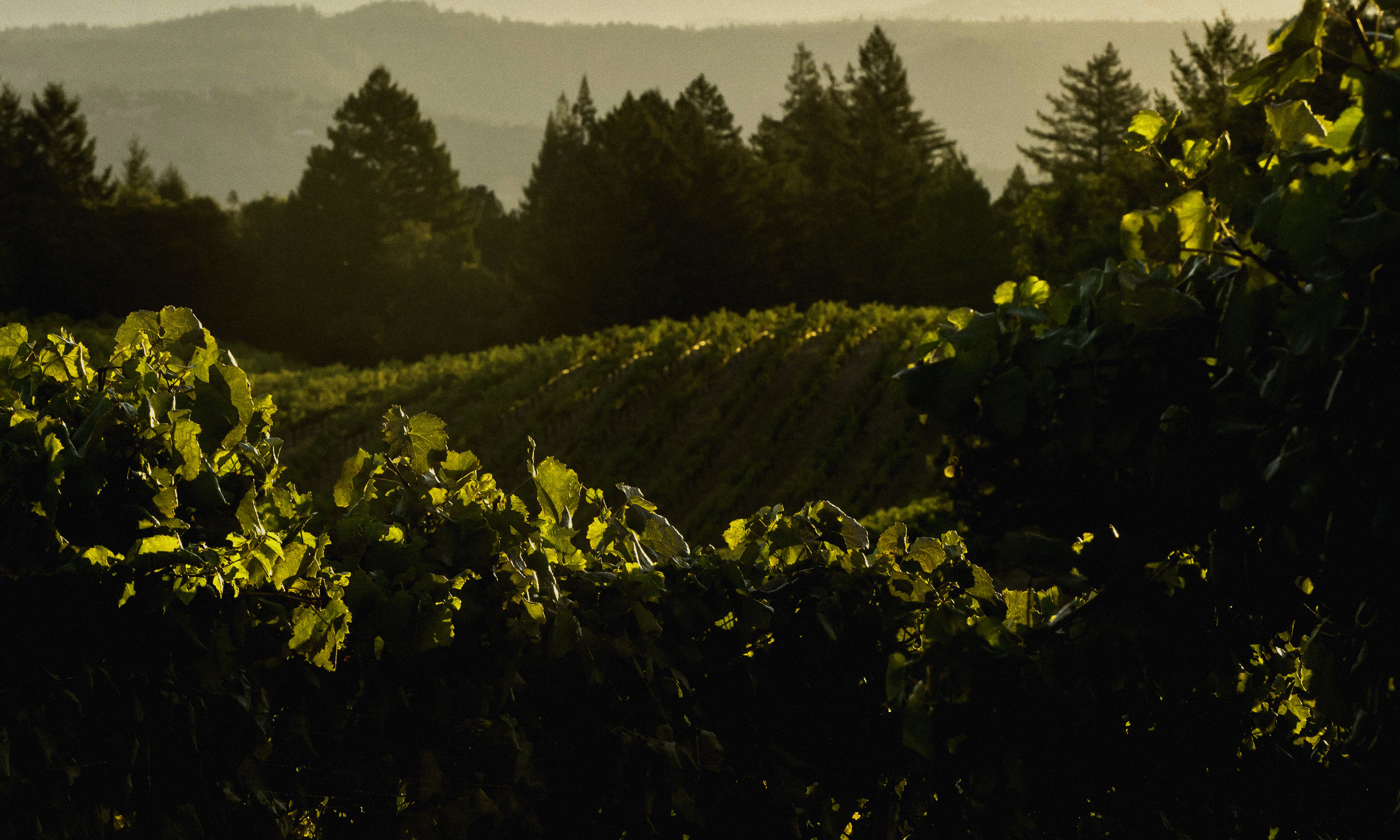 Tasting is by appointment only
Hours
9:30 a.m. - 4:00 p.m., Daily
RESERVATIONS REQUIRED
Virtual tastings offered!
Tasting Details
Information
Calistoga
Napa Valley
Oak Knoll District of Napa Valley
Cabernet Sauvignon
Chardonnay
Petite Sirah
Riesling
Sauvignon Blanc
Zinfandel
Australia
Belgium
Bermuda
Brazil
Caribbean
Colombia
Costa Rica
Denmark
Germany
Hong Kong
Ireland
Italy
Japan
Luxembourg
Mexico
Netherlands
Panama, Republic of
Peru
Philippines
Singapore
South Korea
Sweden
Taiwan
Thailand
United Kingdom
Wine Club Membership
Premiere Napa Valley Wines

Certified Winery
Certified Land
About Us
Chateau Montelena's tradition of excellence started in 1882 when California State Senator and San Francisco entrepreneur Alfred Tubbs founded the winery and set out to make world-class wines. In 1972, James Barrett, a real estate attorney from Los Angeles, purchased the property with the intent to revitalize Chateau Montelena. The winery gained international recognition with the Paris Tasting in 1976, and continues today with its handcrafted world-class Chardonnay and Cabernet Sauvignon. After James' passing in 2013, his son Bo Barrett assumed leadership and the family-owned winery has remained true to its philosophy to "make the best. Period."
Location
Chateau Montelena
1429 Tubbs Lane
Calistoga, CA 94515
View Winery Map
A must for wine lovers seeking excellence, the setting is one of the most peaceful in the Napa Valley - a stone castle carved into a hillside overlooking a Chinese garden and lake and vineyards reaching out to the base of Mt. St. Helena. Our Tasting Room is in the top floor of the Chateau, which was originally built as a barrel aging facility but remodeled into a residence in the 1950s after being purchased by the Frank family, emigrants from Hong Kong.
Unique Features
Chateau Montelena is on the US registry of Historical Landmarks due to its rich history, In addition to current release offerings, Montelena has a vast library of rare and old vintages ranging back to the 1970s.


Virtual Tastings
Experience Chateau Montelena from the comforts of home with a virtual wine tasting. Connect with one of our live hosts for an appointment tailored to your personal wine preferences. Contact Sheri Bowen at sheri@montelena.com or 707-709-2350 for additional details and pricing.
Make a Reservation
Virtual tastings available
Tasting fee
Tasting fee waived with wine purchase
Seated tasting available
Private tasting available
Tasting bar
Indoor tasting area
Outdoor tasting area
Historical landmark
Unique architecture
Gardens
Art on display
Romantic
Sustainable practices