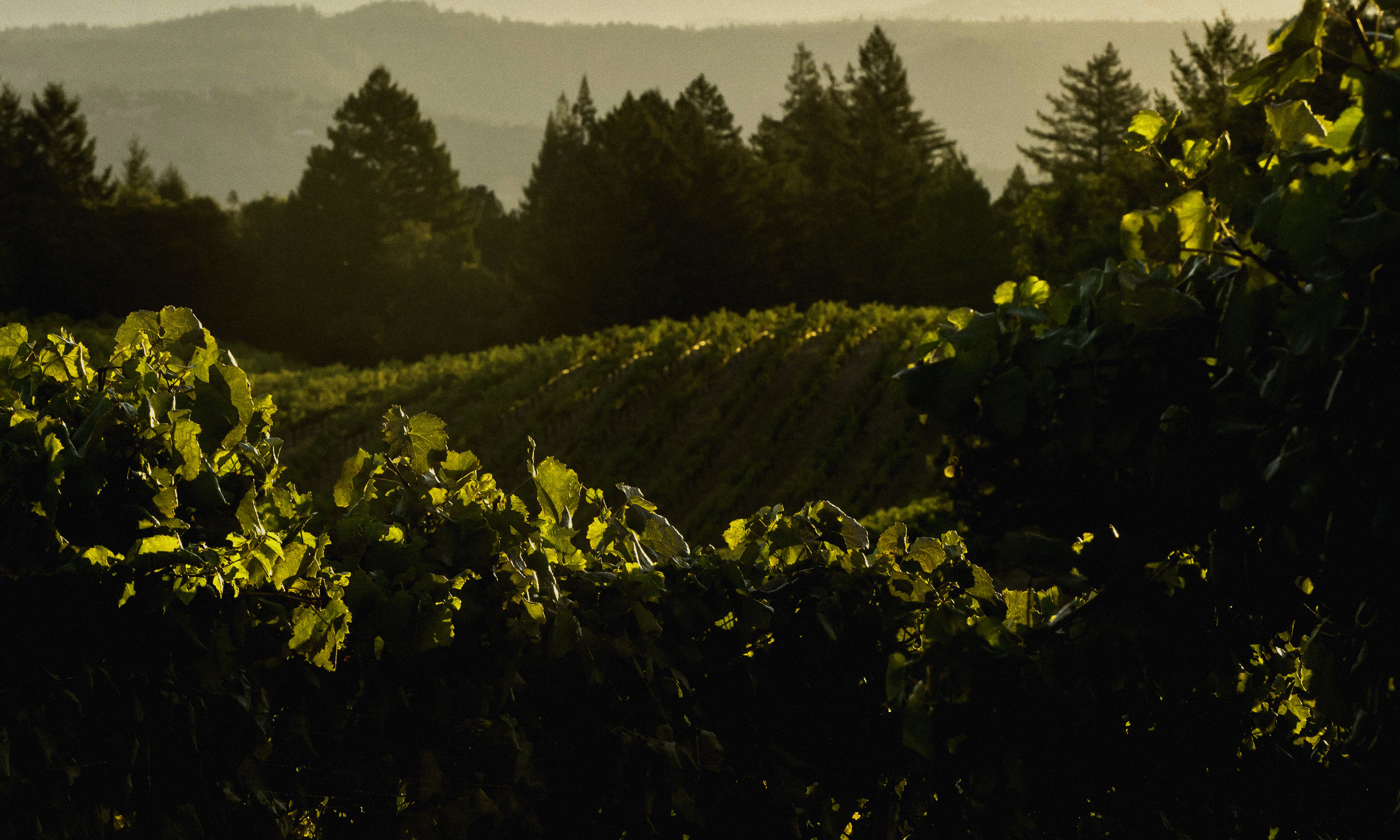 Tasting is by appointment only
Information
Napa Valley
Oakville
St. Helena
Cabernet Sauvignon
Chardonnay
Pinot Noir
Premiere Napa Valley Wines

Certified Winery
Certified Land
About Us
In 1979 Richard Thornton Boswell's vision was to focus on the production of only one wine varietal, the noble Napa Valley Cabernet Sauvignon. Under the direction of winemaker André Tchelistcheff he began what is now a 41 year history of wine production in our hand hewn stone winery nestled along Silverado Trail in St. Helena.
As we embark on our 41st year winemaker Philippe Melka continues to propel us to new heights.
"Elegance, finesse, sophistication and telling the story of the site have always been my focus in crafting wine. I have always felt that making wine is not only a technique, but also a lifestyle. Everyday, I feel blessed to be part of this exciting business." Philippe Melka
We remain dedicated to producing wines of pure vineyard expression through old-world, low-intervention winemaking techniques. Chateau Boswell Cabernet Sauvignon labels include the Estate, Beckstoffer To Kalon, Oakville, At Anchor, and RTB. We are also noted for our Rued, Ritchie and True Course Chardonnay and the Absolutely Eloise Pinot Noir wines all of which are produced and cellared in our caves 65 feet below the earth of the Napa Valley.
Chateau Boswell is a Napa Green Land certified property and was the first certified Napa Green Winery.
Chateau Boswell Wines are available to our mailing list clientele and at select restaurants.
Location
Chateau Boswell Winery
3468 Silverado Trail North
St. Helena, CA 94574
View Winery Map
The private seated tasting begins in the upstairs cave dome room which is located beneath the Estate vineyard and directly under a 150+ year old Oak. Entry is at ground level through two glass doors; a brief hallway leads to a perfectly shaped dome room with a 20 foot high ceiling. The floor is terrazzo created with obsidian from our property including obsidian carved spears and arrowheads found on site from prehistory man and dated at 4 to 6,000 years ago. The dome room has a French 1930's period black marble table with inlaid mother of pearl with seating around for 6 to 8. When in the dome room you can see through another set of glass doors into the lower cave below; one can see the excavated stone ceiling which begins above the 20' wide stairwell leading 30 feet down into lower cave area. The lower cave exhibits 4 million plus years of geological history in the natural stone walls 65 feet below the surface of the earth. The cave is 300+ feet in length with a number of excavated areas 30 to 70 feet long off the central hallway creating a cathedral like view of seemingly endless archways.



Unique Features
The original stone winery building was designed by R. Thornton Boswell in the late 1970's and was constructed from hand cut stone quarried from the Rutherford area of Silverado Trail. The latest addition of a 10,800 square foot cave designed by Susan Boswell reveals millions of years of volcanic strata and fascinating geological history in its natural stone walls 65 feet below the earth's surface.
Make a Reservation
Tasting fee waived with wine purchase
Seated tasting available
Private tasting available
Barrel tasting available
Indoor tasting area
Outdoor tasting area
Historical landmark
Unique architecture
Gardens
Sustainable practices
Winemaker or owner usually available