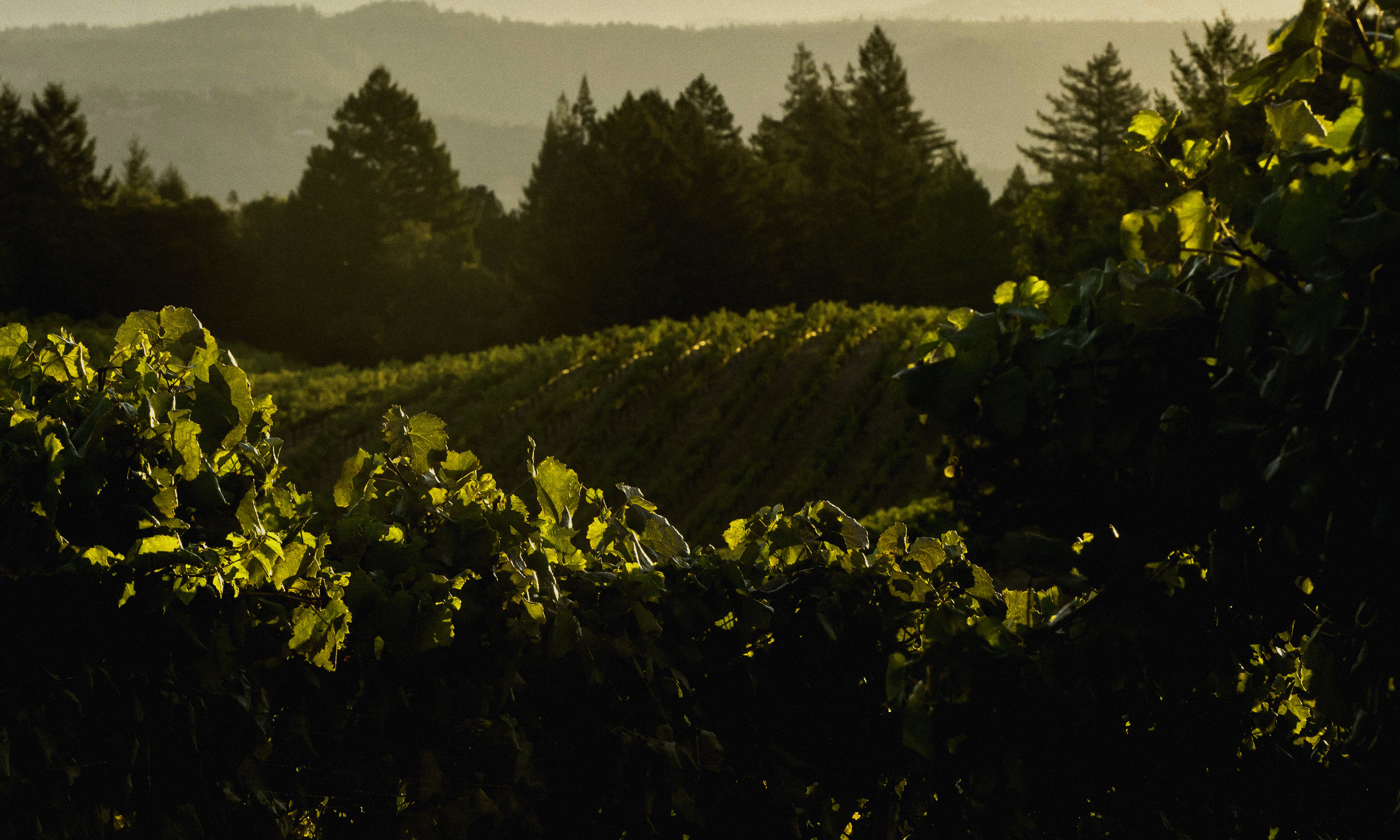 Open to the public, no appointment needed
Hours
10:30am-5:30pm daily April-October; 10:30am-4:30pm November-March
Tasting Details
Information
Cabernet Sauvignon
Chardonnay
Pinot Blanc
Pinot Gris
Pinot Meunier
Pinot Noir
Riesling
Rose
Syrah
Wine Club Membership
Premiere Napa Valley Wines

Certified Winery
Certified Land
About Us
Buffered by gently sloping hills and the San Pablo Bay, Bouchaine Vineyards inhabits a truly unique space in the Napa Valley. The southernmost region in the southernmost appellation of Napa, Bouchaine cultivates Chardonnay and Pinot Noir, crafting widely acclaimed wines that are nuanced, finely balanced and truly showcase the best characteristics of these famously fickle varietals. Get away from your getaway—leave the crowds behind, hike through our vineyards, and be our guest at Bouchaine.
Bouchaine's long wine producing history is respected today as we apply green farming and sustainable practices to making interesting, layered wines with sensual delight. We follow three simple tenets: first, do no harm; second, be a good neighbor; and third, make the best, varietally correct, complex, and sophisticated Chardonnays and all things Pinot. Winemaker and General Manager Chris Kajani joined Bouchaine in early 2015 brinigng with her a decade of boots on the ground knowledge of Carneros soils and microclimates.
Our wines beautifully embody the elusive goal of "blending with power and depth without sacrificing the ethereal perfume that is Pinot Noir".
Location
Bouchaine Vineyards
1075 Buchli Station Road
Napa, CA 94559
View Winery Map
We love sharing our wines, from guiding the wine novice in their journey of discovery, to sharing with the wine connoisseur in the pursuit of enjoyment. For us, it's the same as opening our home to the most esteemed guests, sharing the fruits of our labor and the story of the vineyards, the harvest, and the art and science of winemaking.
View
Southern Napa Valley and Carneros rolling hills planted to vineyards, mountains in distance.
Unique Features
Historic Importance:
Bouchaine is the oldest continuously operating winery in the Los Carneros region. Architectually, visitors can see how we've transformed our old redwood tanks into the siding of the entire winery.
Reservations:
707-252-9065
Open to the public
Open for wine tastings
Tasting fee
Seated tasting available
Private tasting available
Barrel tasting available
Tasting bar
Indoor tasting area
Outdoor tasting area
Historical landmark
Unique architecture
Gardens
Family friendly
Dog friendly
Art on display
Couches
Fireplace
Romantic
Sustainable practices
Meeting space for up to 30 people
Winemaker or owner usually available