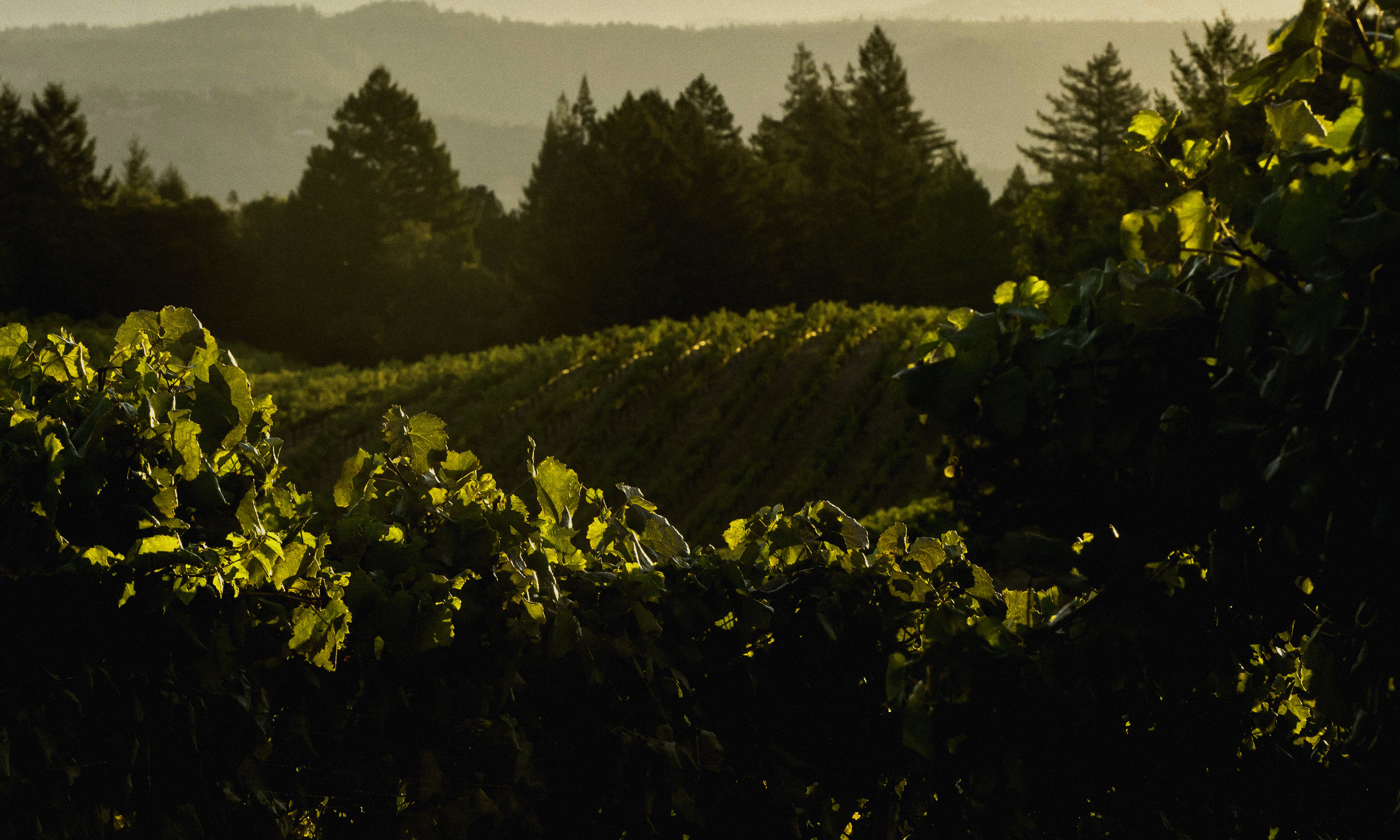 Tasting is by appointment only
Information
Cabernet Franc
Cabernet Sauvignon
Merlot
Petit Verdot
Austria
Belgium
Canada
Caribbean
Denmark
France
Germany
Hong Kong
Japan
Liechtenstein
Singapore
Switzerland
Taiwan
Thailand
United Kingdom
Wine Club Membership
Premiere Napa Valley Wines

Certified Winery
Certified Land
About Us
Blankiet Estate vineyards and winery are located on the western foothills of the Mayacamas mountain range over-looking Yountville in the Napa Valley of California. Created in 1996 by Claude and Katherine Blankiet, sixteen acres have been developed by renowned viticulturist David Abreu.
The vineyards, known as Paradise Hills, are stunningly beautiful with gorgeous views of the valley. Cabernet Sauvignon, Cabernet Franc and Petit Verdot are planted on volcanic soil. Merlot is planted on a deep layer of alluvial clay deposited by streams draining the mountain range. Organic farming is practiced and the human hand is the connection between vines and wines.
Our artisanal production amounts to less than a few hundred cases each of three flagship Red Wines: The "Estate Paradise Hills Proprietary Red" a predominantly Cabernet Sauvignon with various percentages of Merlot, Cabernet Franc and Petit Verdot. The "Rive Droite Paradise Hills" is a Pomerol inspired assemblage of Merlot with a touch of Cabernet Franc. The "Mythicus Paradise Hills" is a selection of 100% Cabernet Sauvignon. We also produce a small quantity of a delicious Rosé, barrel fermented and aged in new French oak. Lastly, a companion red wine is assembled from barrels that did not get selected for the flagship cuvées. Both these wines are produced under our "Prince of Hearts" label. Vinification at Blankiet Estate is done in a state of the art winery located on the property. Our wines are aged in our deep underground caves for two years in 100% new French oak barrels and bottled without fining or filtration.
Robert Parker validated our terroir, stating that the wines we produce "are world class, combining the extraordinary power of the site with unbelievable elegance and definition". (The Wine Advocate)
Location
Blankiet Estate
2358 California Drive
Yountville, CA 94599
View Winery Map
Tastings are accommodated either in our beautiful Renaissance-filled art tasting room or on a royal Indian tent located on an outdoor terrace in front of the Castello.
Make a Reservation
Tasting fee
Seated tasting available
Indoor tasting area
Outdoor tasting area
Historical landmark
Unique architecture
Gardens
Dog friendly
Art on display
Romantic
Sustainable practices
Winemaker or owner usually available