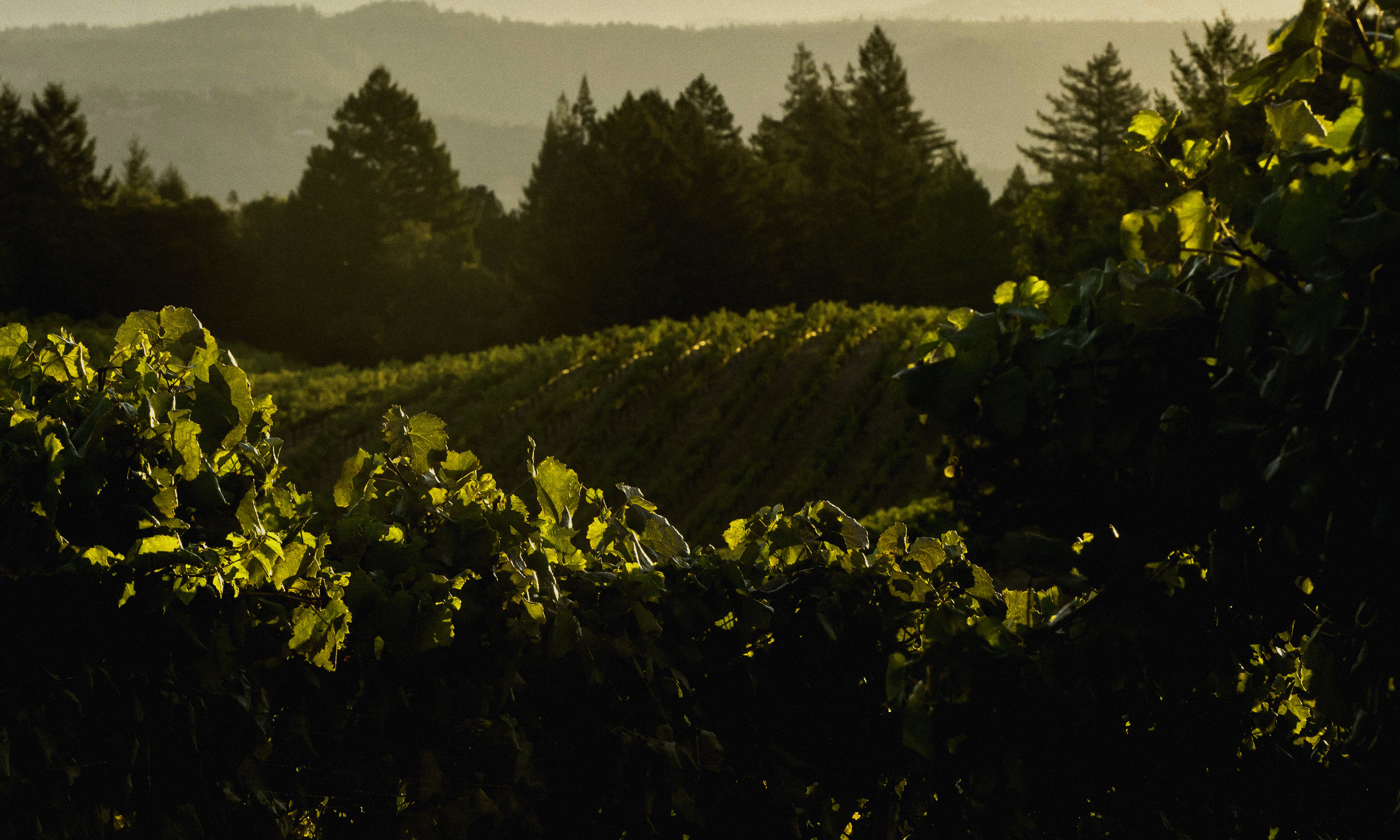 Tasting is by appointment only
Information
Atlas Peak
Calistoga
Mount Veeder
Napa Valley
Rutherford
Yountville
Cabernet Sauvignon
Chardonnay
Fortified Wine
Merlot
Petite Sirah
Pinot Grigio / Pinot Gris
Pinot Noir
Red Blend
Rose
Sauvignon Blanc
Sparkling Wine
Syrah
Wine Club Membership
Premiere Napa Valley Wines

About Us
Established in 1991, Bell Wine Cellars is a small, family owned winery committed to hand-crafting limited edition bottlings of extraordinary wines that best reflect the terroir of their vineyards and the care and passion of their growers. You will find us less than a mile south of Yountville on Washington Street, in an exquisite pale stone winery, shrouded by oak, surrounded by vineyard and cloaked in quiet. In 1998, winemaker Anthony Bell opened his doors to the public, having found the perfect place to produce the wines he had long dreamed of - limited production, hand crafted wines that showcase the concept of "terroir" and the expressions of the different clones of Cabernet Sauvignon. Our current winemaker, John Hazak, recently joined Bell Wine Cellars in February of 2020. His previous experiences paved the way to Bell, where founder and winemaker Anthony Bell had recently retired. John hopes to honor Anthony's vision of craft winemaking and constant improvement, while starting a new chapter with this team.
We are a working winery
, where guests can taste our signature wines at the intimate, elegant tasting bar nestled between towering steel tanks. We also host more extensive and educational tastings in our lovely, glass enclosed reserve room overlooking the fragrant oak barrels cradling our maturing wine. During much of the year, our spacious patio is also open for tasting appointments, under the arbor as the sun slowly arcs toward the Mayacamas mountains to the west.
If you enjoy Cabernet, you'll enjoy Bell. We make six different Cabernets as well as Sauvignon blanc, Chardonnay, Merlot and Syrah; total production is under 15,000 cases annually. Come visit and taste what a globally educated winemaker with over 35 years of experience in Napa can produce. We guarantee you'll leave speaking Cabernet fluently, and with a smile.
Location
Bell Wine Cellars
6200 Washington Street
Yountville, CA 94599
View Winery Map
Guests can taste our current release signature wines at our working winery. We also host more extensive and educational tastings with specialty wines, single clone and library selections. During much of the year, our spacious patio is open for tasting appointments, enjoying the view of the vineyards and the Mayacamas to the west listening to the song of the birds.
Our winery is open for tastings daily from 10:00am to 4:00pm by appointment. Arrangements and private dinner events up to 40 guests are also available to accommodate special requests.

View
Vineyards with Mayacamas Mountainrange in the distance
Unique Features
We highly focus on single clone Cabernet Sauvignon and offer a vast education about the importance of the right land, farming practices and minimal impact wine making
Wine and cheese pairing, lunch and dinner events
Music
Ambient, Modern, Acoustic
Wine Education
Sensory tasting; Clonal Experience
Virtual Tastings
We offer virtual tastings to various groups, with different themes available.
Make a Reservation
Virtual tastings available
Tasting fee
Seated tasting available
Private tasting available
Outdoor tasting area
Gardens
Romantic
Sustainable practices
Meeting space for up to 50 people
Winemaker or owner usually available
Family run