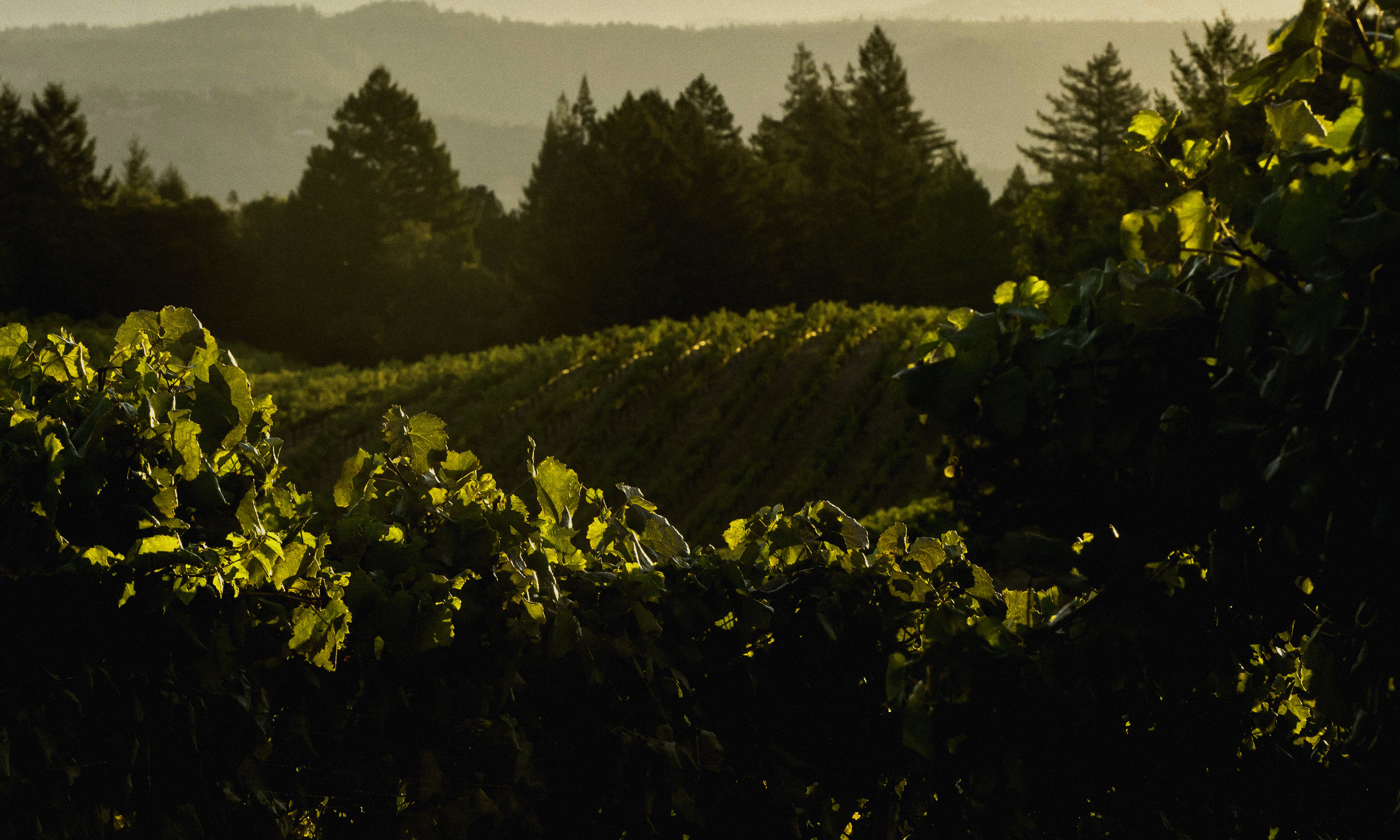 Tasting is by appointment only
Information
Atlas Peak
Calistoga
Coombsville
Los Carneros
Napa Valley
Oak Knoll District of Napa Valley
Oakville
Rutherford
St. Helena
Stags Leap District
Yountville
Cabernet Sauvignon
Chardonnay
Pinot Noir
Red Blend
Rose
Sangiovese
Sauvignon Blanc
Syrah
White Blend
Wine Club Membership
Premiere Napa Valley Wines
About Us
Just as the blending of two or more world-class wines can make an even more palatable potion, the uniting of two over-achieving entrepreneurs can create a union that is more effective than either one alone.
When B Cellars' founder Jim Borsack first encountered his partner Duffy Keys at a fourth of July barbeque in 2002, both executives were exploring new life paths in the wine business. Over a drop of the good stuff, of course, their journeys became intertwined when they discovered that they not only shared the same tastes in wine but were also on parallel missions to acquire vineyard property.
In the spring of 2003, they scrapped their solo endeavors, formed B Cellars, and got serious about structuring a first-rate wine company predicated upon two absolute principles: first, to produce exceptional artisan wines, season after season, by employing a multi-vineyard strategy, and second, to develop distinct flavors by blending wines from mutually complementary varietals.
Not long after they met the third key player, Kirk Venge named "One of the Top 20 New Winemakers in the World" by Food & Wine Magazine (October 2005). Kirk brought with him a 37 year winemaking legacy via his father, Nils, and a keen understanding of the Napa appellation. A bond was established almost immediately. "With Kirk's passion for great wine, first-hand knowledge and commitment to excellence, it quickly became apparent that he was the ideal winemaker for B Cellars," said Jim.
All team members were in concert with the idea of blending the finest red wines from the Napa Valley Appellation, and Kirk was given the mandate to create three proprietary blends of consummate quality from year to year.
The B Cellars name and logo stand for a commitment to season-less excellence. The letter 'b' and the degree symbol º refer to BRIX, a wine term which defines the optimal sugar/alcohol content in grape juice that indicates the potential for greatness.
B Cellars is committed to the artisan approach, creating perfectly balanced and complex wines. We are confident you will enjoy them and be proud to share them with friends and family.
Location
B Cellars
703 Oakville Cross Road
Oakville, CA 94562
View Winery Map
B Cellars' Hospitality House is a state-of-the-art demonstration kitchen, elevating the food and wine pairing experience in Napa Valley. Our culinary team works out in the open creating the "B Bites" that accompany the wines for our Oakville Trek, as well as any Chef's Garden Pairing events. The Hospitality House features an array of seating areas overlooking the kitchen as well as private rooms for larger parties (7-28). Our caves feature two private tasting rooms for our Appellation and Heritage Excursions for up to 12 people. Also featured in our caves, is the Grand Salon, an entertainment space like no other for large group events, celebrations, retreats, etc. Every experience at B Cellars is a food-paired, seated tasting which includes a tour of the grounds, culinary gardens and wine caves.
View
Flanked on either side by the Vaca and Mayacamas mountain ranges, surrounded by vineyards & ranches.
Small bites created to accompany each wine in the flight. Cheese/charcuterie platters for Excursions.
Music
Contemporary, jazz, seasonal.
Wine Education
A Chef's Perspective on food & wine pairing with appellation specific and other intensive focused experiences.
Reservations:
707-709-8787
Tasting fee
Seated tasting available
Private tasting available
Barrel tasting available
Indoor tasting area
Outdoor tasting area
Unique architecture
Gardens
Art on display
Fireplace
Romantic
Sustainable practices
Meeting space for up to 100 people
Family run