Makers' Stories
Matt Reid
— I love being able to work outdoors in such a beautiful spot.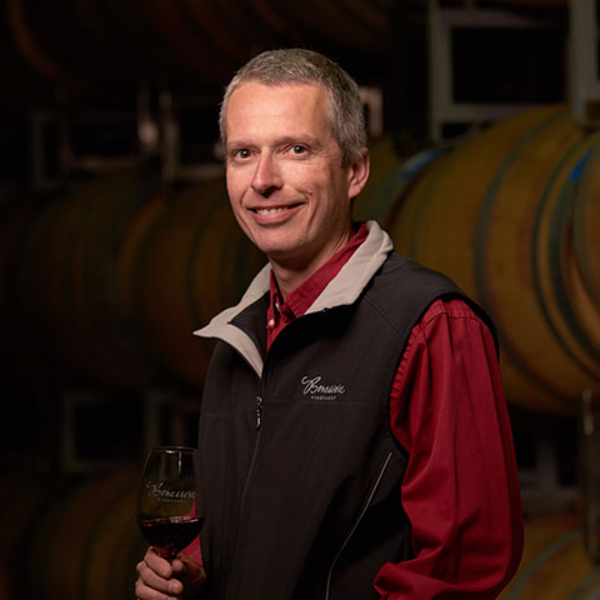 If you could open a bottle of your wine and share it with any three people (living or not), who would they be?
What's one thing people would be surprised to know about you?
Which wine was your "a-ha!" wine – the one that made you love wine or inspired you to get into the industry?
I was fortunate to be allowed to taste small amounts of wine at dinner from a young age. I was always fascinated by the aromatic beverage with a curious tanginess. Early loves were Burgundy and Chateauneuf-du-Pape, which are wines I still very much enjoy.
How many years have you been in the Napa Valley wine industry?
I have been making wine in Napa Valley since 2003.
Our motto at the NVV is "cultivating excellence." What does this phrase mean to you and how do you cultivate excellence at your winery?
Napa Valley is a wonderful place to grow grapes. That gives us a head start in producing excellent wines, but we cannot take it for granted. We need to be vigilant, caring and even loving. We also need to keep up with new developments in the sciences of viticulture and enology, as well as sharing practical information and ideas with our colleagues.
If you weren't a Napa Valley vintner, what would you be doing?
While temping in San Francisco on my way to becoming a winemaker, I volunteered at the Marin Headlands Native Plant Nursery. We collected seeds from the natives growing there and grew them in a greenhouse. We removed invasive species and replaced them with the natives we grew. I loved the work and would likely be doing something of the sort if I were not making wine here.
How does your winery help tell the Napa Valley story?
By producing varietal wines such as Sagrantino and Aglianico, Benessere helps to show the broad range of wines and wine styles that Napa Valley can produce.
How did you get started in the wine business?
On my lunch hour while temping in downtown San Francisco, I bought a book called "Homemade Wine," by Judith Irwin. She includes many unusual recipes for wines made from vegetables and from fruits other than wine grapes. I enjoyed experimenting with her recipes and at last put together my love of wine and the fun I had making it, and decided to pursue winemaking as a career. I enrolled in the Viticulture & Enology program at UC Davis. After completing the degree I worked the 2003 harvest at Artesa, which was a great opportunity to work with a number of varieties and styles.
What are the most rewarding aspects of your work?
I relish punching down fermenting must, enjoying the aromas and colors and bubbles as well as the satisfaction that comes from physical effort. I love being able to work outdoors in such a beautiful spot. The most rewarding aspect, however, is watching someone enjoy the wine I have created. Better still to enjoy it with them!
What advice would you offer someone trying to get into the Napa Valley wine industry?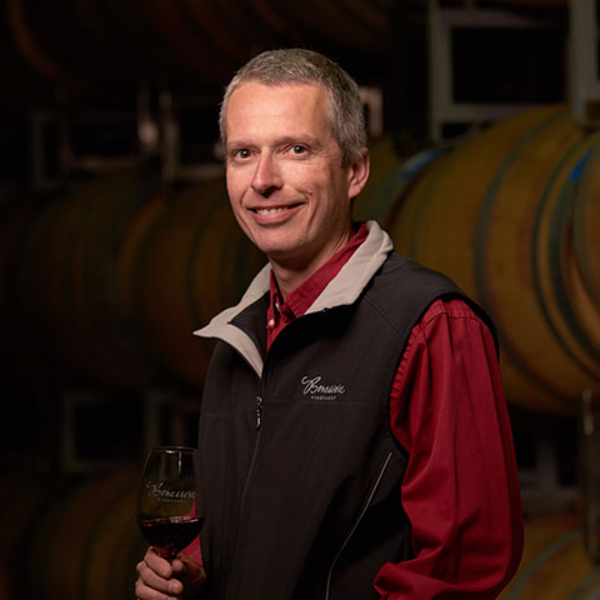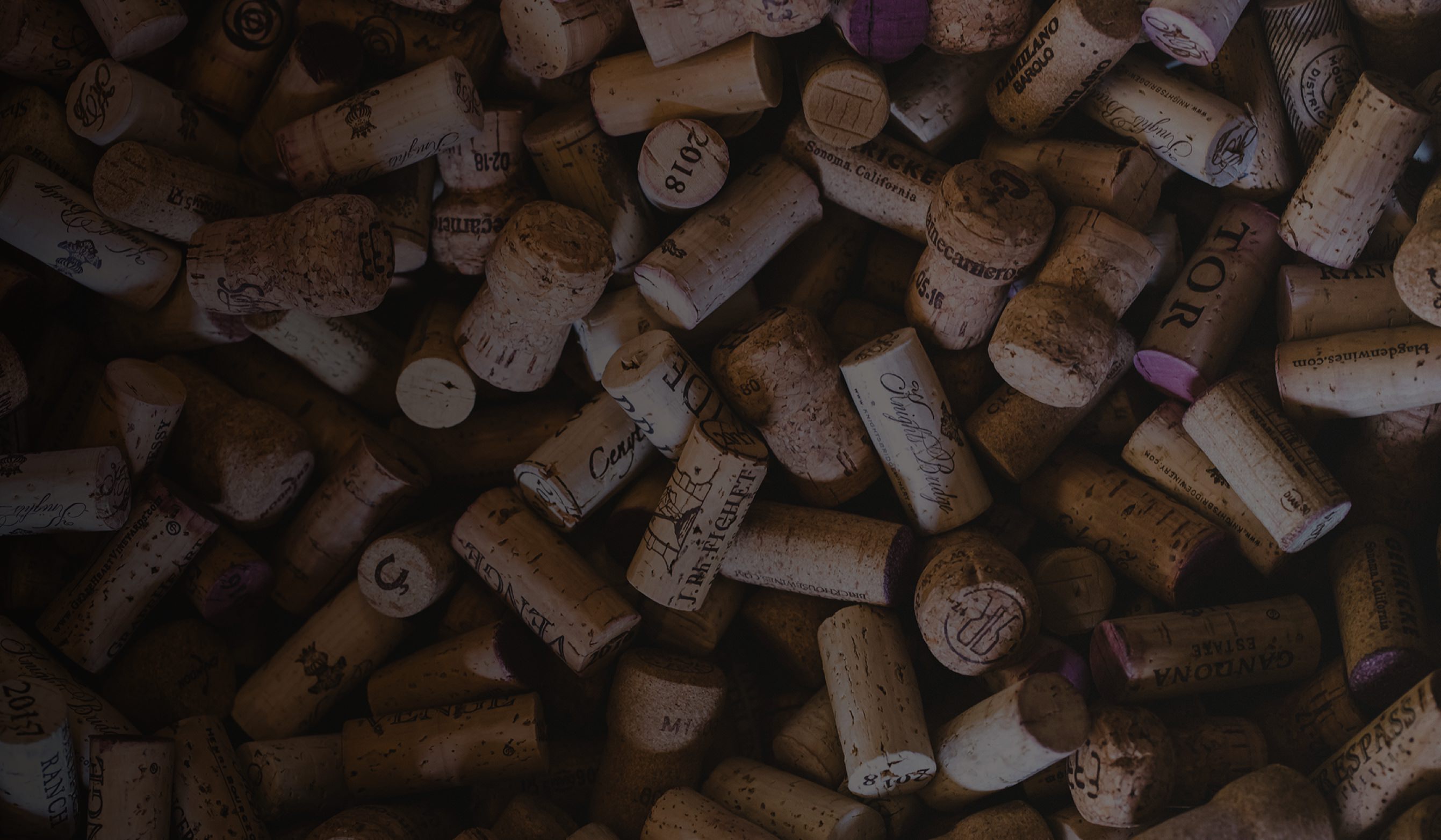 Makers
Building a culture of passion, camaraderie, and heritage.
Meet