Makers' Stories
Arvind and Beverly Sodhani
— We knew that hillside vineyards produced better wines so we searched for almost 15 years to find that unique terroir in Napa.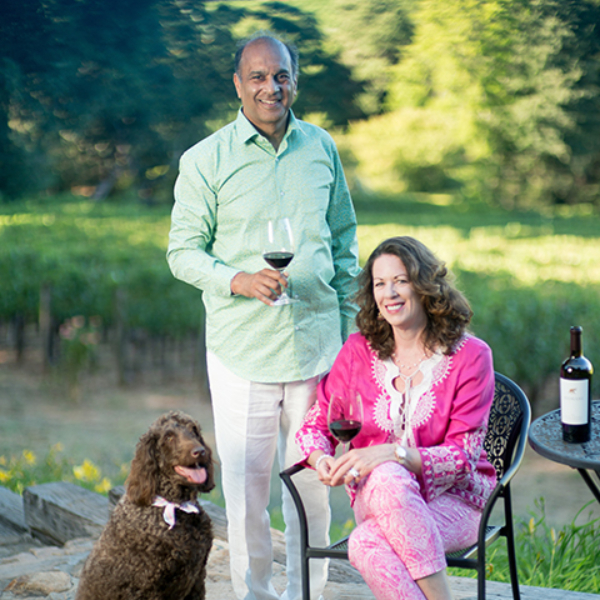 If you could open a bottle of your wine and share it with any three people (living or not), who would they be?
Warren Buffet, Steve Jobs and Emmanuel Macron
Name a Napa Valley vintner who has influenced you and briefly explain why.
We have two very good friends that have influenced us: Naoko Dalla Valle and Jennifer Lamb. Both these ladies have endured challenges and have been successful in developing their brands through a lot of hard work. They also are very generous to the community with their time and resources.
How did you get started in the wine business?
When we moved to San Francisco from Europe, we discovered Napa had the potential to produce spectacular wines and become famous as a wine producing region on par with Bordeaux and Burgundy. From our visits to Burgundy, we knew that hillside vineyards produced better wines, so we searched for over 10 years to find that unique terroir in Napa Valley. We finally found a gem of vineyard with 6.5 acres of premium Cabernet planted by Jim Barbour in 2000 and then hired Napa's star winemaker, Thomas Rivers Brown, to craft our wines. The rest is history.
Our motto at the NVV is "cultivating excellence." What does this phrase mean to you and how do you cultivate excellence at your winery?
We are committed to making the best Napa Cabernet Sauvignon wine. We make no compromises at any step of our winemaking efforts. Everything we do in the vineyard and during the winemaking process is in pursuit of delivering perfection in the bottle. From hand farming all year to selecting only the perfect grapes using the optical sorter to aging both the Reserve and the Estate wines in 100 percent new French oak barrels for 20 months.
What are the greatest challenges?
Dealing with regulations; it is not easy as a small family vineyard to navigate the waters while trying to build your dream.
How many years have you been in the Napa Valley wine industry?
8 years
What advice would you offer someone trying to get into the Napa Valley wine industry?
You have the opportunity to make a small fortune provided you start with a large one! All kidding aside, just like in real estate it is location, location, location. In Napa it's all about terroir, terroir, terroir! Once you find the terroir, then find a winemaker who understands the terroir and doesn't try to manipulate it into something it is not.
What do you think makes Napa Valley unique compared to other wine regions?
Weather! Every year is a great year in Napa until you have a difficult one. We are very fortunate to have consistently excellent years with little suffering.
What are the most rewarding aspects of your work?
When a customer loves our wine and posts a fabulous review on social media, and then everyone wants an allocation. Or having customers send us photos of drinking our wine and thanking us for making such a unique Napa Valley Cabernet.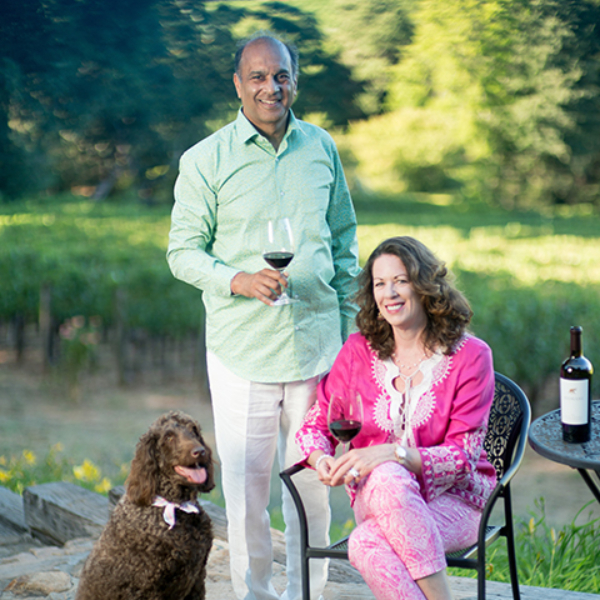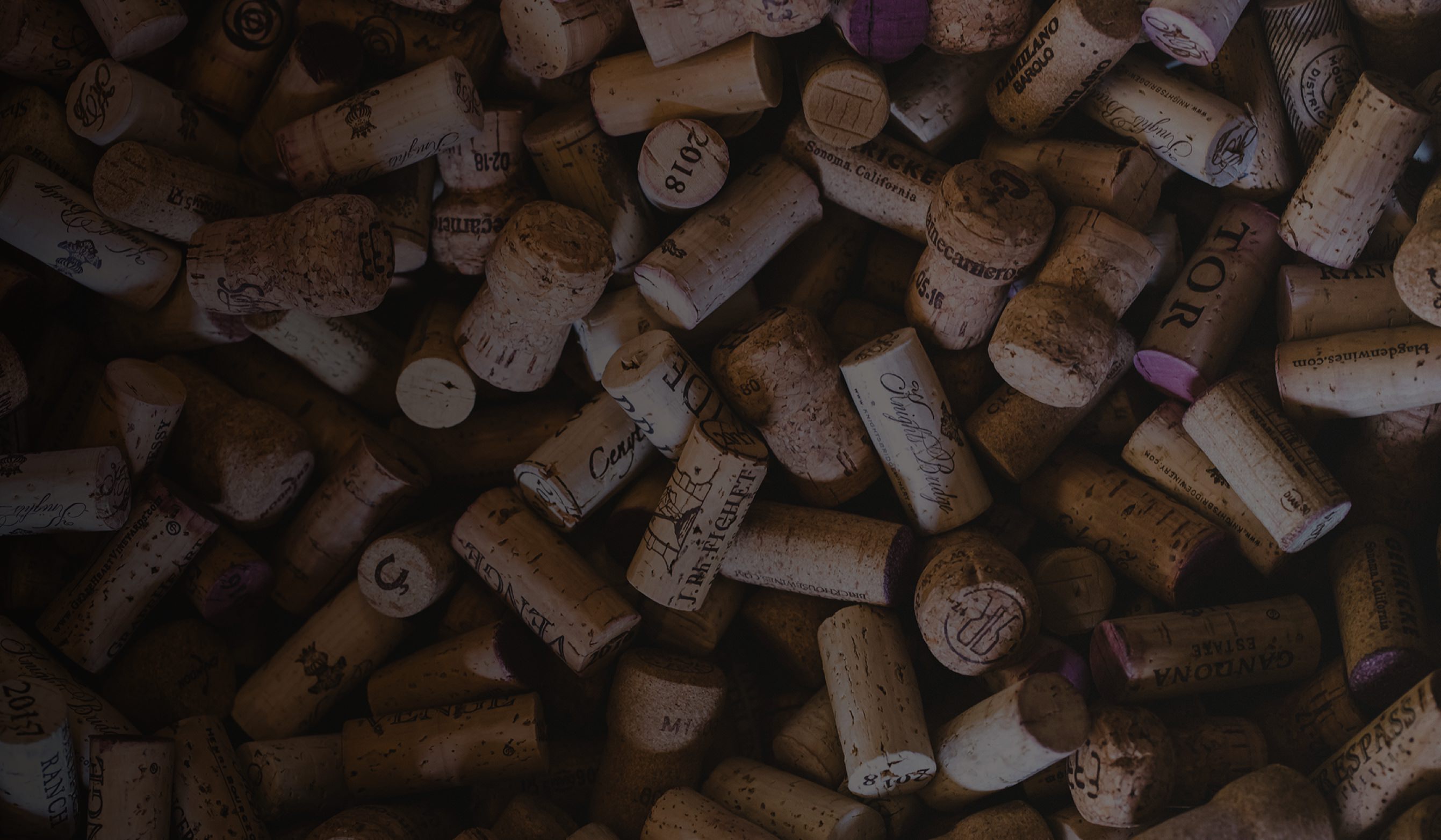 Makers
Building a culture of passion, camaraderie, and heritage.
Meet