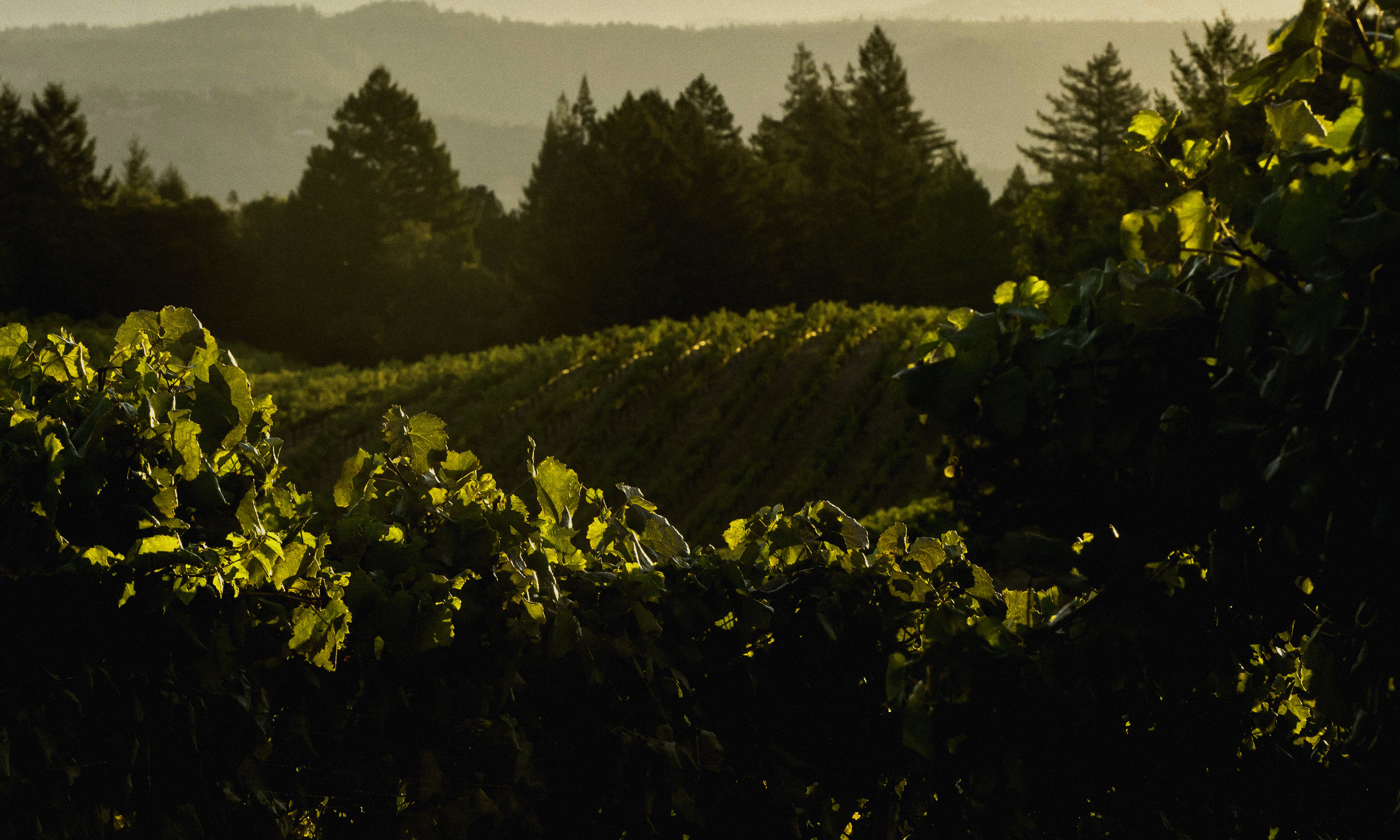 Tasting is by appointment only
Information
Calistoga
Diamond Mountain District
Napa Valley
Cabernet Franc
Cabernet Sauvignon
Charbono
Chardonnay
Fortified Wine
Grenache
Grüner Veltliner
Malbec
Merlot
Petit Verdot
Petite Sirah
Pinot Noir
Red Blend
Red Wine
Rose
Sauvignon Blanc
Syrah
Tempranillo
Zinfandel
Wine Club Membership
Premiere Napa Valley Wines
About Us
Rudy von Strasser's entrance into winemaking came in a serendipitous way. He had just graduated with an agricultural degree from the University of New Hampshire (1980), with a goal of sparking a modern hard-cider industry in New England; after all he wrote his senior thesis on hard-cider production. Rudy thought that he could learn the necessary skills by working for a year in the California wine industry. After a year spent at Robert Mondavi Winery, the wine bug had been firmly planted and Rudy took the obvious next step: he enrolled at the famed Enology program at U.C. Davis, and graduated in 1985 as a trained winemaker.
Rudy's passionate interest in Cabernet Sauvignon lead him to discover a family connection to Eric de Rothschild, and he wrote a letter asking to do an internship at Chateau Lafite-Rothschild. Each year the Chateau had been hiring an intern from the French winemaking program at Montpellier. Thinking that two minds are better than one, Mr. Rothschild invited Rudy to work for the 1985 harvest as their first American intern. Upon completion, Rudy returned to Napa Valley in the spring of 1986 and became the enologist at Trefethen Winery and Vineyards. In 1988, he became the assistant winemaker in charge of production at Newton Vineyards in St. Helena.
Shortly after their marriage in 1989, Rudy and Rita von Strasser set out looking for a vineyard property to serve as a home for their future family as well as future brand. Having already developed a deep passion and talent for producing Cabernet Sauvignon, Rudy was committed that the property must be in a microclimate blessed with the ability to grow and produce the finest red wines in Napa Valley. Coincidentally, the old Roddis Estate Winery on Diamond Mountain had just been put on the market, and in a bold move, the von Strasser label was born.
From 1990 through 2016, von Strasser Winery made their mark on Napa Valley with their Diamond Mountain District Cabernets. Not only did Rudy spearhead the effort to turn Diamond Mountain District into a distinct AVA (American Viticultural Area), he assembled a core of the AVA's best vineyards to partner with. On top of his Estate Vineyard, he has made vineyard designated wines from Sori Bricco Vineyard, Spaulding Vineyard, Post Vineyard, Agira Vineyard, Diamond Terraces Vineyard, Rainin Vineyard and Vineyard 2131. Over this period, he achieved unparalleled success as a Cabernet producer. Von Strasser Winery was named Wine and Spirits Magazine Winery of the Year for an unbelievable 13 times over this span.
Starting in 2017, von Strasser is making another bold move by relocating their winery and expanding their labels. In late 2015, von Strasser Winery added Lava Vine Winery to their portfolio. Lava Vine, a small Calistoga winery, is known for its 'alternative varietal' portfolio of wines. The facility at Lava Vine is currently being expanded to include an ultra-modern fermentation and barrel aging building. The Lava Vine brand already has a loyal following thanks to their great wines and friendly tasting room. Over the next few years, Rudy will slowly expand the Lava Vine brand to focus on Pinot Noir, Grenache, Petite Sirah and Grüner Veltliner. However do not be surprised when offered a taste of Verdehlo, Tempranillo, charbono, or old-vine Zinfandel, and many other treats. And of course, Rudy will also continue to make his world class Von Strasser label single vineyard cabernet sauvignons.
Location
von Strasser Winery
965 Silverado Trail
Calistoga, CA 94515
View Winery Map
Enjoy our rustic tasting room, relaxing lounge, or outdoor patio while sipping on several of our award winning Cabernet Sauvignons or one of our many "alternative" varietals. We also offer more in depth experiences like our Cheese and Charcuterie pairing or Wine and Chocolate pairings.
We offer wine pairings with cheese, chocolate, and charcuterie
Music
A wide varitey of music is played in the tasting room
Wine Education
Our knowledgeable staff is here to educated and discuss everything there is about wine, wine making and viticulture
Reservations ‐
707-942-9500
Open for wine tastings
Offers regular daily tours
Tasting fee
Tasting fee waived with wine purchase
Seated tasting available
Private tasting available
Tasting bar
Indoor tasting area
Outdoor tasting area
Historical landmark
Unique architecture
Picnic area
Dog friendly
Couches
Romantic
Meeting space for up to 50 people
Winemaker or owner usually available
Family run