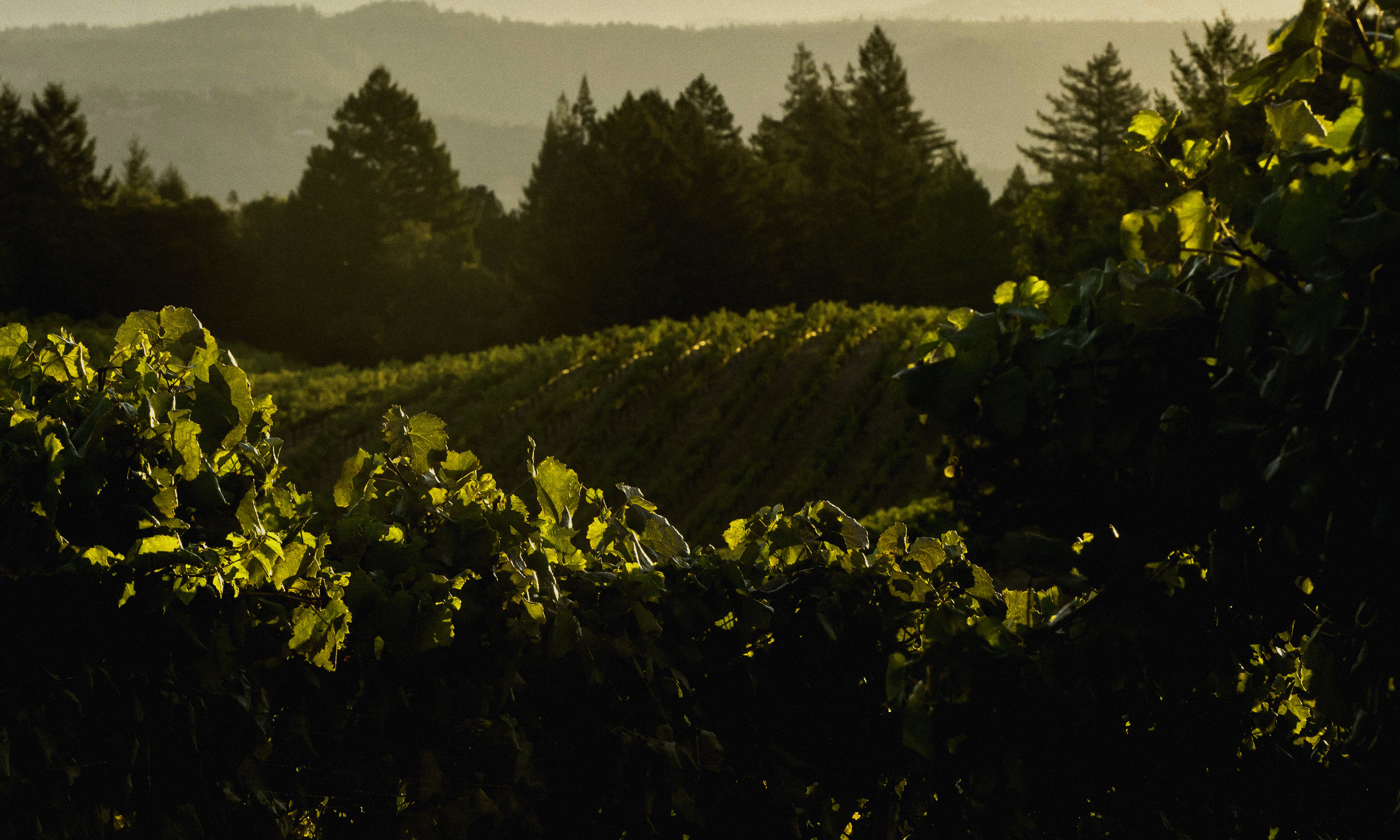 Tasting is by appointment only
Information
Los Carneros
Oak Knoll District of Napa Valley
Oakville
Rutherford
Stags Leap District
Yountville
Cabernet Franc
Cabernet Sauvignon
Chardonnay
Merlot
Petit Verdot
Pinot Noir
Red Table Wine
Rose
Sauvignon Blanc
Syrah
White Blend
Wine Club Membership
Premiere Napa Valley Wines
About Us
In 2009 entrepreneur Jim "Bear" Dyke and winemaker Gustavo A. Gonzalez launched Mira Winery and began to acquire some of the best blocks from leading vineyards exclusively from the Napa Valley. We were determined to build a broad portfolio of single vineyard 100% varietal wines with production limited to the grapes from each block. Wines that were interesting, balanced and a true reflection of their place, varietal, and season.
Mira has small blocks of Syrah, Chardonnay, Pinot Noir, Merlot, and Cabernet Franc at Hyde Vineyard in the Carneros AVA of the Napa Valley and produces a vineyard designated wine from each block.
Mira's two small Cabernet Sauvignon blocks at Schweizer Vineyard, one of the oldest continuously planted vineyards in the Stags Leap AVA of the Napa Valley, ferment in three specially designed 5 ton French Oak fermentation tanks. Mira's 2012 Schweizer Vineyard Cabernet Sauvignon is the first vineyard designated wine from the historical property released in 2016 quickly proving to be one of the Napa Valley's leading Cabernets.
In the spring of 2018 we planted small blocks of Cabernet Franc, Petite Verdot, Merlot, Sauvignon Blanc and Sauvignon Gris and began construction of our new winery and hospitality house on our 16 acre property at 6170 Washington Street just south of Yountville. In June of 2019, on Mira's 10th anniversary, we will open to visitors by appointment. Our new winery will allow us to further our hands-on small block approach to winemaking. Visitors will have a vine-to-bottle and beyond experience that reflects hundreds of years of wine making history in a facility inspired by early settlers of the Napa Valley and could have been built by George C. Yount himself.
Albert Einstein famously said there are two types of people in life. Those who don't believe in miracles and those who believe everything is a miracle. Mira has other meanings but we chose it because it is the Latin root of miracle. Many miracles are unexpected but in our case we have been believing and building it everyday for 10 years. We couldn't be more excited about the future as we continue our quest for perfection.
Enjoy a curated experience in Napa Valley's newest winery. Our private tastings are conducted in our spacious and elegant tasting room or on our patio where you can enjoy beautiful views of the Napa Valley and our estate.
View
360* views, vineyard views, Mayacamas, Wappo Hill, Vaca range, wildlife
Unique Features
Timeless in its architecture, human in its design, our winery is the only winery in the Americas that is home to two bizarre eight foot tall, 525 gallon French oak eggs.
Wine Education
Our visits include a guided tour of the winery with a great balance of education and fun. Very easy going.
Make a Reservation
Tasting fee
Tasting fee waived with wine purchase
Seated tasting available
Private tasting available
Barrel tasting available
Indoor tasting area
Outdoor tasting area
Unique architecture
Gardens
Dog friendly
Art on display
Romantic
Sustainable practices
Meeting space for up to 25 people
Winemaker or owner usually available
Family run