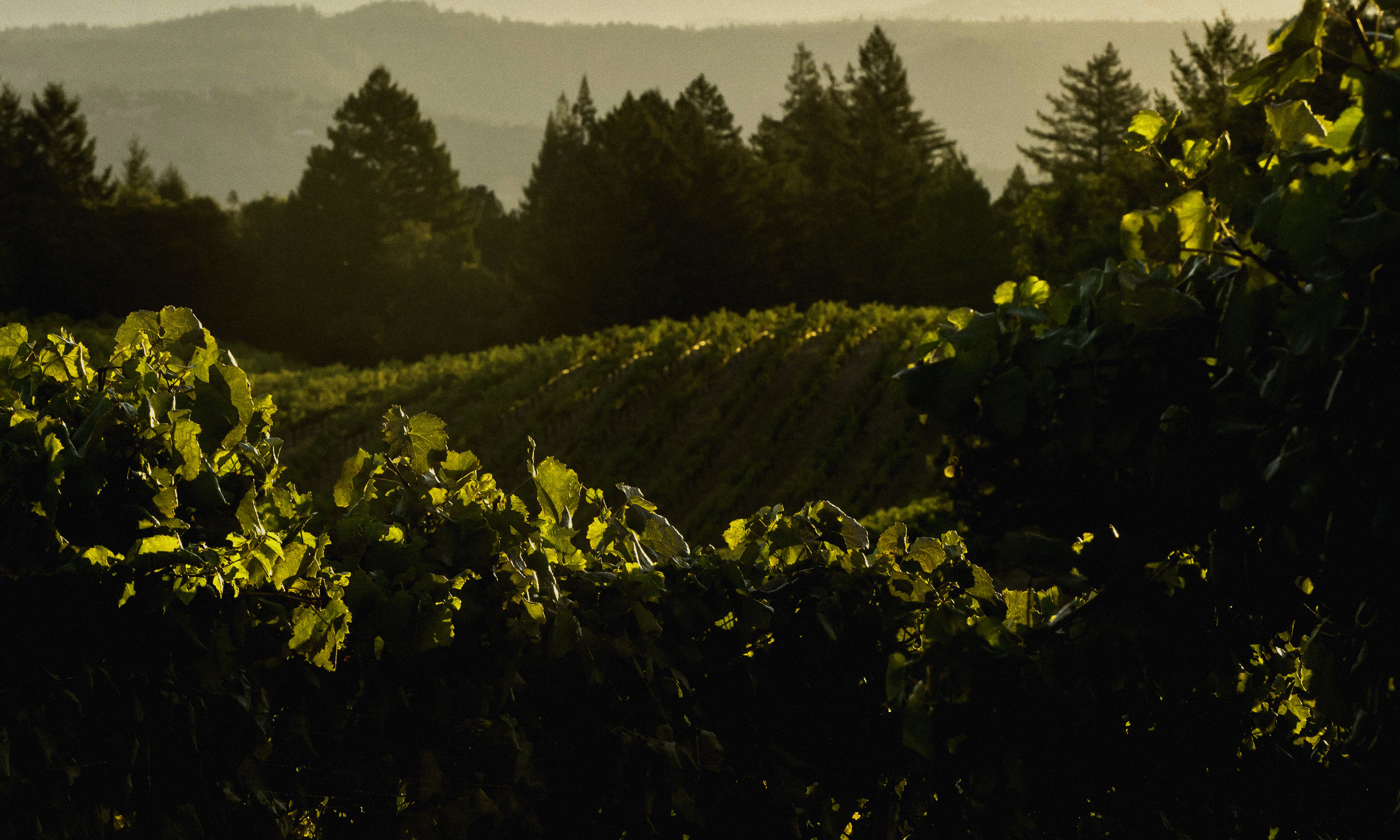 Tasting is by appointment only
Information
Wine Club Membership
Premiere Napa Valley Wines
About Us
Angwin Estate Vineyards handcrafts micro-boutique Cabernet Sauvignon of limited production, approximately 300 cases/year. The wine is made only from Angwin Estate Vineyards' high altitude, estate hillside vineyards on Howell Mountain's top eastern edge. The site of the vineyards is breathtaking. Looking onto a sea of fog in the early mornings, expansive views of Pope Valley below, and the surrounding mountains make for a unique and unforgettable experience for those who visit.
Family owned, it is primarily husband and wife team Jon and Angela who are responsible for the creation of this beautiful wine- from grape to glass. The grapes are carefully tended in the vineyard, with a focus on sustainability and organic practices.
The wine is made in a classic style. Jon, the winemaker, uses traditional methods of winemaking to allow the terroir to be fully expressed each year without interventions to manipulate or alter it. The wine is aged for at least two years in a combination of French and Hungarian oak barrels. It is then cellar aged in bottle for another 2-3 years prior to release. This Cabernet Sauvignon is made to age well for at least 10-15 years.
Location
Angwin Estate Vineyards
1175 Ink Grade Road
Pope Valley, CA 94567
View Winery Map
Small guest house behind the main house. We keep wine on hand for our clients so that they may purchase wine on site. We do not have a formal tasting room and discourage casual passersby from dropping in. We see people who already wish to purchase our wine, either trade or clients. They may taste what we have open/on site, and eat what we have available. The setting is gorgeous with views of the vineyards from one window and Pope Valley through the others. I (Jon Larson) or my wife (Angela Henszel), take the sales calls and conduct tours so clients get to meet the viticulturist, oenologist, farmer, etc.

I cannot overstress the importance of being a client or wishing to buy wine before coming. We do Not run a tasting room in the usual sense of the word, and are generally very busy farming, making wine, fixing fences, etc.
View
Breathtaking Views of Pope Valley, forests, hillside, wildlife, and hand tended vineyard.
Unique Features
All architecture on site was designed by legendary architect Charles Moore. The homes were custom built for Jon's parents after they fell in love with Charles Moore's designs in Los Angeles and Sea Ranch. The site of Angwin Estate Vineyards is exquisite- the very top eastern edge of Howell Mountain with stunning views of Pope Valley below.
Food is variable. Cheese, salami, crackers, on occasion grilled meat, grilled vegetables,sometimes no food is available. We are a tiny operation, and as such have no staff, formal tasting room, or set agenda.
Wine Education
Our philosophy is to bend the education to the client. We can take a minimum approach, or go into the deepest detail.
Reservations:
707-592-2524
Indoor tasting area
Outdoor tasting area
Unique architecture
Romantic
Sustainable practices
Winemaker or owner usually available
Family run