Makers' Stories
Christophe Paubert
— The most rewarding aspect of my work is to work with the high-quality grapes that the valley generously provides. The fruit is the inspiration, the fruit is the star.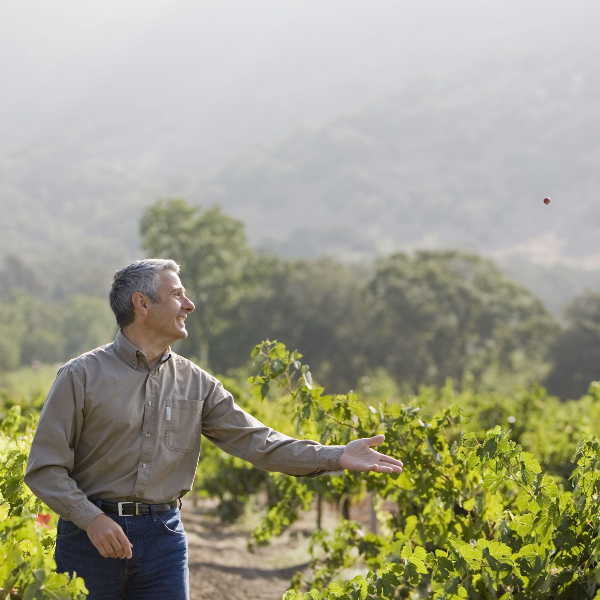 What are you doing at your winery to help preserve and enhance Napa Valley for the future? (e.g., sustainable practices, family succession plan, community service, etc.)
Stags' Leap Winery is certified under the Napa Green Certified Land Program. We have created and implemented a customized farm plan with measured results that addresses all aspects of its property, vineyard land as well as non-farmed land, including practicing soil conservation, water conservation, stable drainage, riparian corridor enhancement, insectary rows, fisheries and wildlife habitat enhancement and long-term improvement and sustainability for the property and area. Each year, the whole crew participates in a community day to help local nonprofit organizations.
Our motto at the NVV is "cultivating excellence." What does this phrase mean to you and how do you cultivate excellence at your winery?
Cultivating excellence to me is the importance of working with a team of people who is empowered and understand how to honor and incorporate traditional winemaking techniques while embracing modern capabilities, with a focus on the purest expression of the fruit from the land. Excellence also means consistency in quality; to be sure wine lovers who purchase any of our wines, are never be disappointed whatever the vintage.
If you weren't a Napa Valley vintner, what would you be doing?
I would be a photographer. I love nature, and I love photography, with a special love for the whales and dolphins. Photographing nature with a great camera allows me to apply a scientific art to nature, just like winemaking does. They share a very similar mindset.
When was your first Napa Valley harvest?
My first harvest was in 2009.
What's one thing people would be surprised to know about you?
I'm a shy and private person, so in this new era of winemaking where I'm often asked to speak in front of large groups of people, I've had to overcome my more introverted nature. As you can imagine, this was a skill I had to learn once in the industry, and being a stand-up comedian in a language that is not mine, wasn't covered in my studies at the Institut d'OEnologie in Bordeaux.
What are the most rewarding aspects of your work?
The most rewarding aspect of my work is to work with the high-quality grapes that the valley generously provides. The fruit is the inspiration, the fruit is the star. Seeing the fruit reacting and improving through careful viticulture practices is very rewarding. Revealing each varietal from each specific vineyard plot and developing a wine to its fullest potential and expression during a given year with its own unique influences and characteristics – allowing the grape to truly express itself from its unique place. And of course working with my team, viticulture, winemaking and cellar.
How did you get started in the wine business?
I grew up just outside of Sauternes in Bordeaux, where my grandfather was a cellar master. Since he was involved in the wine industry and because I grew up in Bordeaux, a lot of my childhood was immersed in the culture of wine. Because of my love for science and the culture of wine, this led me to the Institut d'OEnologie in Bordeaux. Luckily, I did all my internships at Chateau d'Yquem, which was a unique opportunity to start a career; 15 years later, after a few other jobs in the wine industry, they offered me the position of Cellar Master.
How does your winery help tell the Napa Valley story?
As one of California's earliest wine estates, dating back to 1893, Stags' Leap Winery's unique terroir, ideal microclimate, and tradition of stewardship support a traditional standard of viticulture, land use and winemaking. Our goal is to convey the essence of this world-class terroir from the grape to the glass, to create handcrafted wines that tell an authentic story of the Napa Valley land on which they are grown. We take care of the historical heritage that was given to us. Authenticity is what drives us.
What are the greatest challenges?
The greatest challenge one faces as a winemaker is the unpredictability of nature. Each harvest season we're presented with something different, many times unlike what we've seen in previous years. This is what makes each vintage so exciting and unique. But this is a fun and rewarding challenge, we must embrace this unpredictability and be flexible with what nature gives us, watching and monitoring closely so that we can make decisions each year to craft the best wines possible under the conditions we're given.
What do you think makes Napa Valley unique compared to other wine regions?
The fact that varietals like Pinot Noir and Cabernet Sauvignon, are grown only a few miles apart, both producing worlds class wines, make this valley unique. Los Carneros, known for Pinot Noir and Chardonnay, and Coombsville, where we source some of our best Cabernet, are only separated by a low-lying hill that funnels the cool air from the bay in different directions, allowing each distinctive varietal to grow to their optimal character. This is all part of the vast range in diversity we can find in the Napa Valley.
What advice would you offer someone trying to get into the Napa Valley wine industry?
In winemaking, you never stop learning. So, be humble, there is always someone you can learn from. Try to listen and taste a lot of different wines to understand the multiple facets of Napa Valley - it is so diverse! I would advise those trying to get into the industry to take any position however small or large, because every job holds importance, gives experience and significance in a wine journey from grape to glass.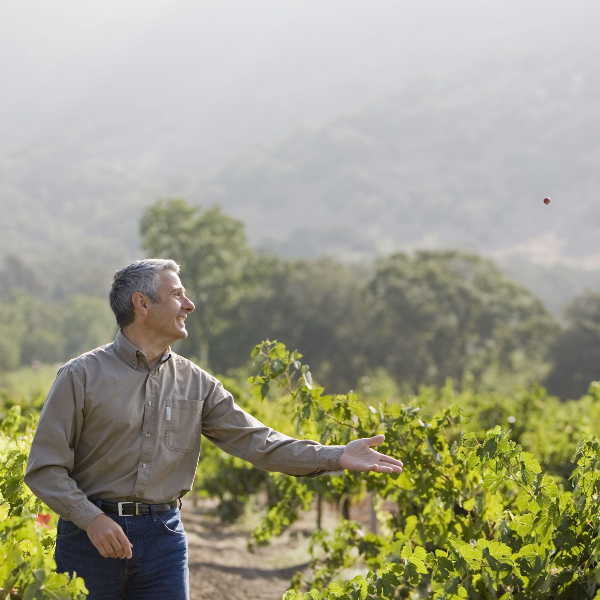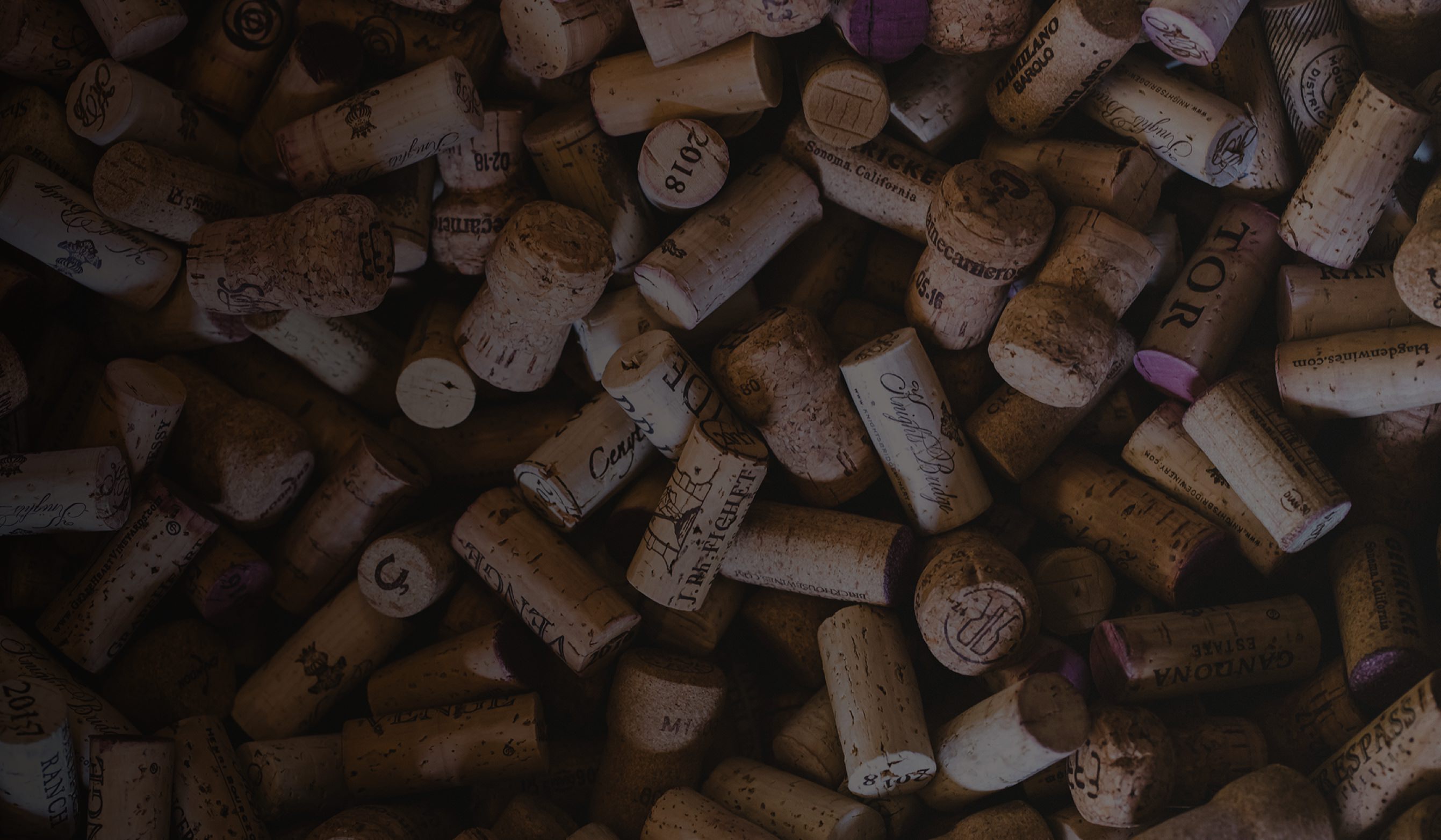 Makers
Building a culture of passion, camaraderie, and heritage.
Meet